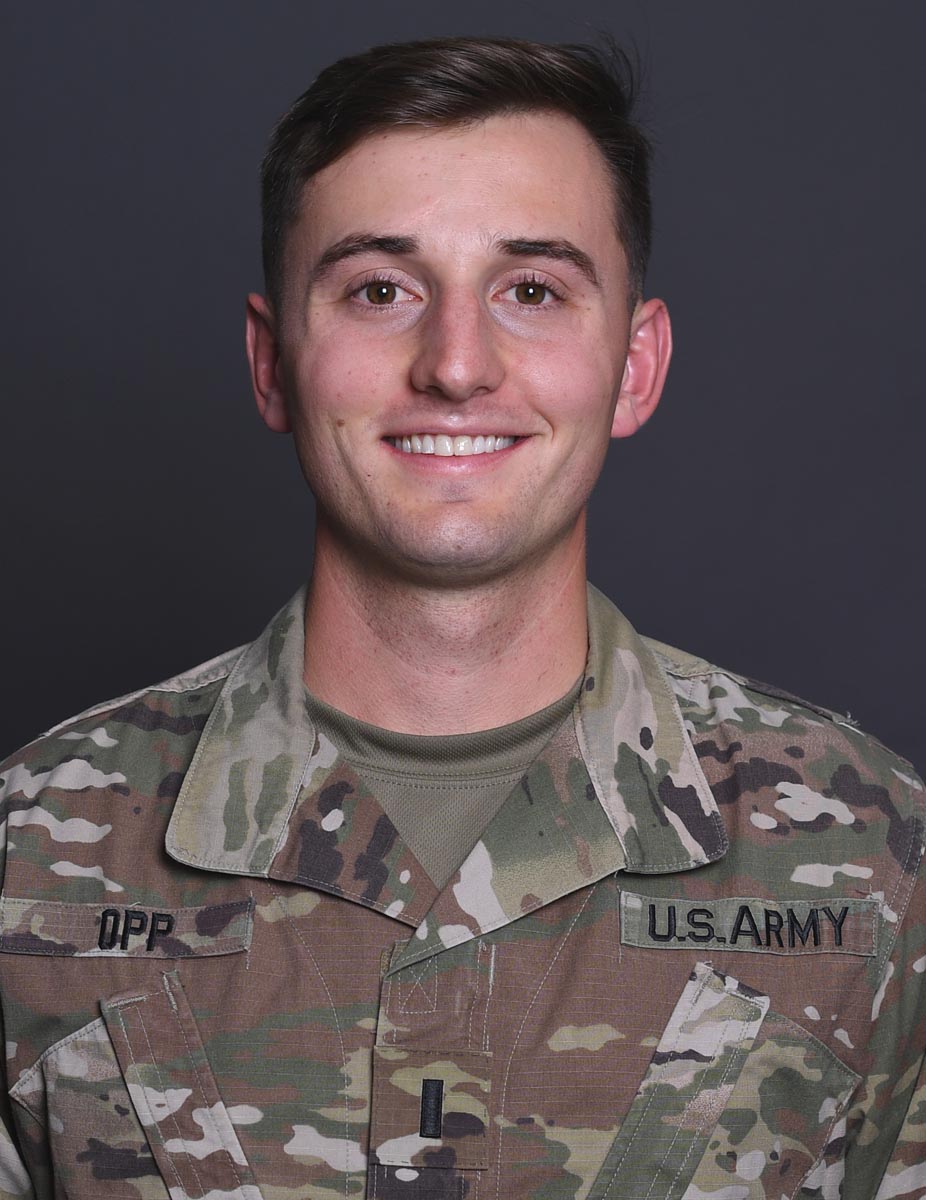 1LT Camrin Opp
Baseball Pitcher
Hometown:
London, England
High School:
Christ School
College:
United States Military Academy at West Point
MOS:
70B, Health Services Admin
Camrin started his baseball career as a five-year-old playing tee-ball with seven-year-olds. Though he played several different sports growing up, he gravitated to baseball and played it through high school. He walked onto the West Point team as a freshman and pitched all four years. By graduation, he had closed out and won championships against Navy his junior and senior years, serving as a team captain his last year. He had also notched the second-highest total pitching appearances in Army history. After graduation, he played professionally for the Evansville Otters in the Frontier League and signed with the New York Mets. Now in WCAP, he's on the path to the Olympics.