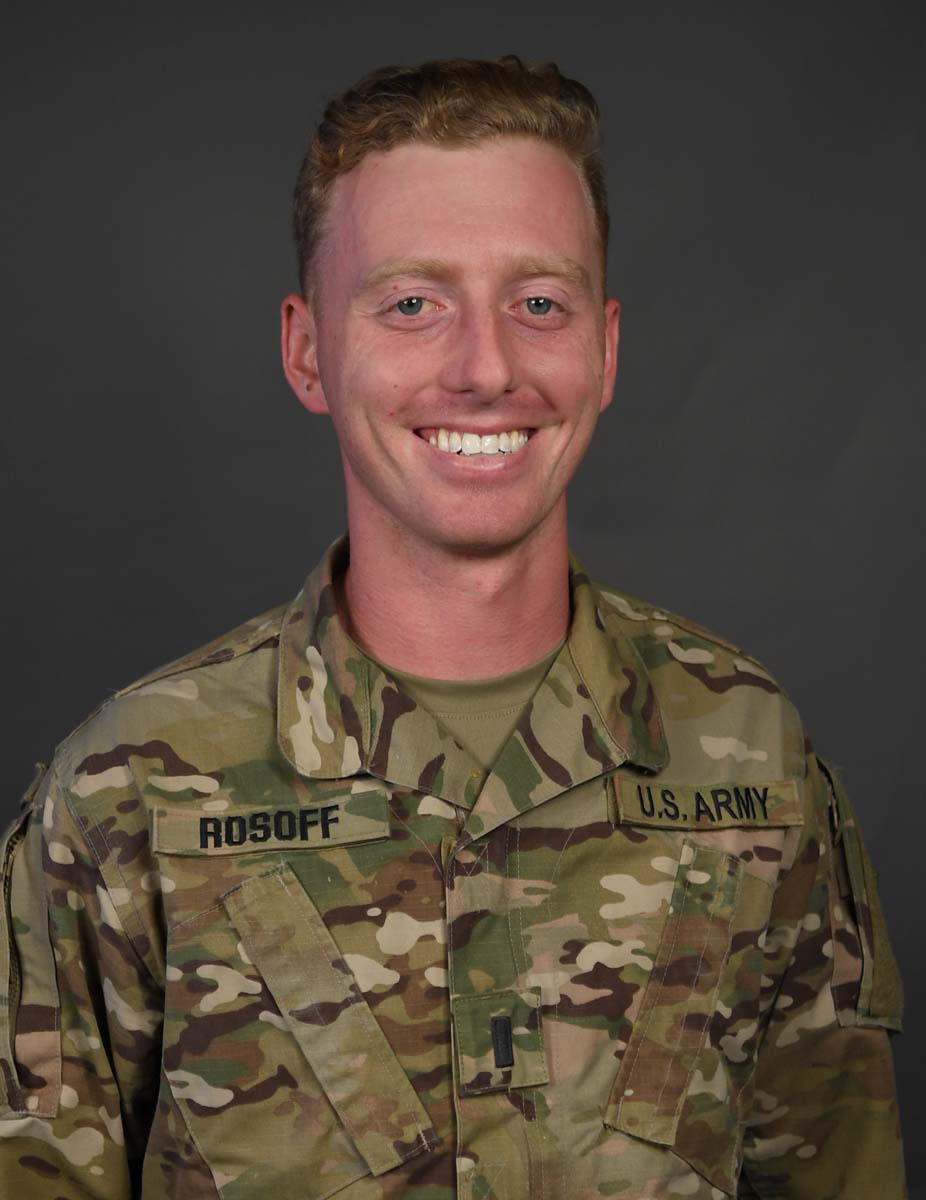 1LT Jonathan Rosoff
Baseball Catcher
Hometown:
Durham, North Carolina
High School:
Daniels School
College:
United States Military Academy at West Point
With an older brother who played baseball, Jonathan was at the fields throwing, hitting and taking ground balls since before he can remember. He competed in the sport year-round since he was nine. Recruited to play ball for West Point, he distinguished himself as both a player and leader on the team. In his senior year, Jonathan led his team in batting average, hits, doubles, RBI, total bases, slugging percentage and on-base percentage. As the team's primary catcher, he also earned a place on the Johnny Bench Award Watch List.
Baseball is the greatest sport on earth! I love competing and winning. I love the feeling of hitting the ball squarely or making a good throw. I love the smell of the grass, feel of the dirt and sounds of the ballpark.
---
2018 - Patriot League Player of the Year
2017 - West Point Maggie Dixon Inspiration Award
​​​​​​​