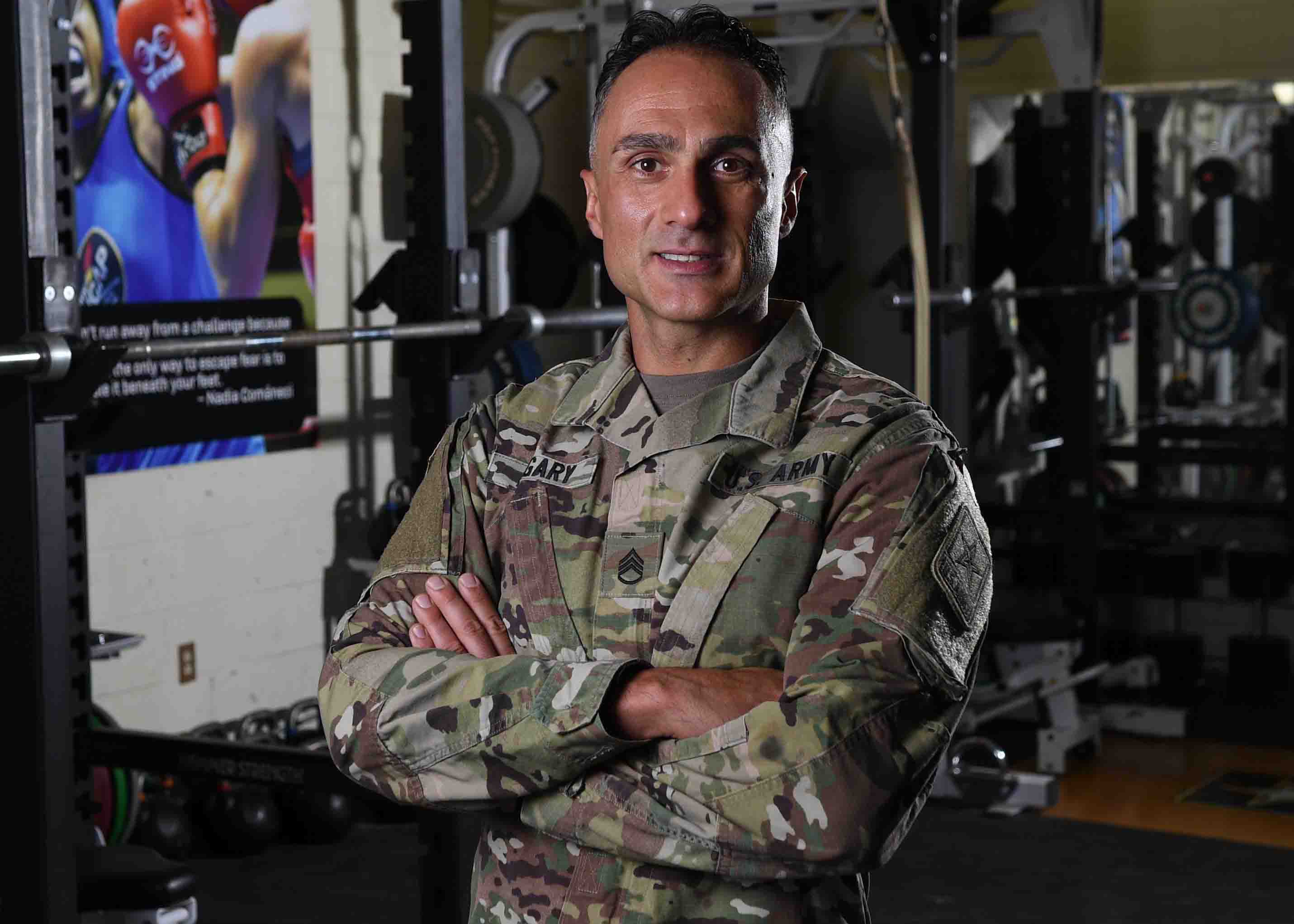 SSG Ali Asgary
Wrestling Assistant Coach
Hometown:
Irvine, California
High School:
Allameh Helli Tehran
College:
University of Technology, Malaysia
Joined Army:
October 2014
MOS:
74D, Chemical, Biological, Radiological and Nuclear Specialist
Originally a gifted kickboxer and runner, Ali served as strength and conditioning coach for Iran's National Wrestling team, which distinguished itself in the 2012 Olympics with 3 golds, 1 silver and 2 bronze medalists. In 2013, he moved to the United States, and he joined the Army the next year. He stayed active coaching and competing for the Joint Base Lewis-McChord Army Ten Miler team until he joined WCAP and began coaching elite Army wrestlers in 2016.
To me it was a dream come true. It is an absolute privilege and blessing to do what you love to do and at the same time serve the country you love. I'm living a dream, one day at the time.
Career Highlights
---
Army 10 Miler Commanders Cup winner with Fort Carson team.
World Team Coach
"It was such an honor to be able to represent the US on the world stage again," says Ali. He was selected as a coach in late spring, with World Championships to be held in August. For months, he led his athletes through workouts at the Olympic Training Center in Colorado Springs, with some sessions at nearby Fort Carson.....
....Ali took the team to Southern France's Montpellier for fine-tuning and acclimatization before competition, then to Paris to compete at the annual World Championships event. "It wasn't the best year for us, but many of our athletes finished with one win and one loss." The experience left him yearning to train future US teams for international competition.
Army Ten Miler Commander's Cup Winner with Fort Carson's Team.
Ali's experience as a strength and conditioning coach spans more than wrestling. He coached Fort Carson's Army Ten Miler team—six male and six female runners—to the Commander's Cup. "I ran it, too, and my time wasn't bad," Ali adds with humility. "But we had some really great runners." The victory was especially sweet since Ali had coached the team in 2016, when they came in runners-up for the Commander's Cup.
Olympic Coach
As strength and conditioning coach for Iran's National Wrestling team, Ali was in charge of workouts—running, swimming, heavy lifting, circuit training and so forth—as well as nutrition, sports psychology and other aspects of Olympic preparations. "I was pretty much spending my whole day with the wrestlers," he says, "through two or three practices a day, with only one day off a week. Spending so much time together, we were like a family." Ali's efforts contributed to a high point in Iranian sport, with a total of three gold, one silver and two bronze medals in Greco-Roman wrestling. "I was there in the right place at the right time, with the right people," adds Ali. "The experience really makes me want to coach again in the 2020 Olympics."