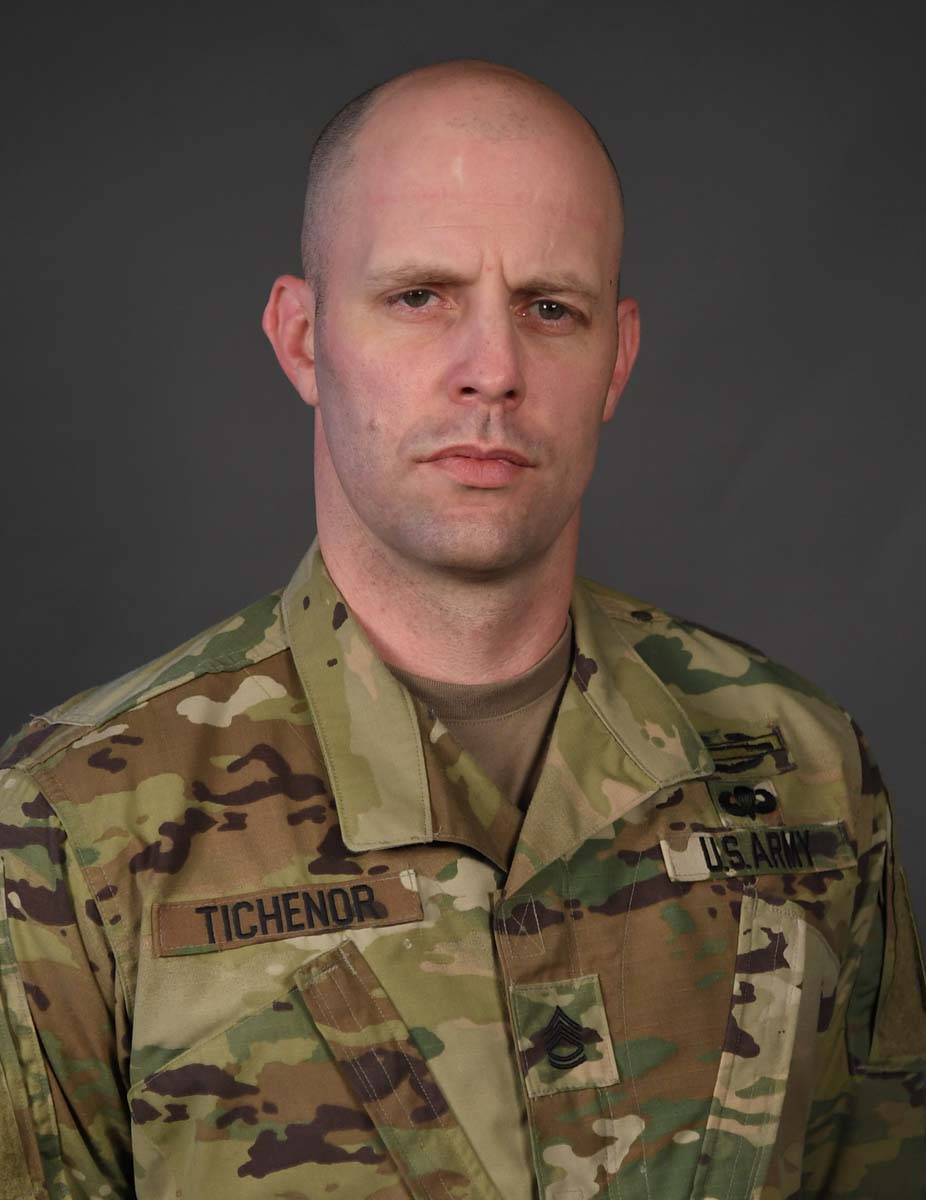 SFC Shaun Tichenor
Para Shooting
Hometown:
Staples, Minnesota
High School:
Staples-Motley High School
Shaun's 2011 combat injury in Afghanistan led to a leg amputation, and then led him into the world of paralympic shooting. In 2013, he officially finished his recovery, and was accepted into the paralympic section of the United States Army Marksmanship Unit. Since he had always enjoyed shooting, he saw it as a great opportunity to do something he loved and excelled at. To date, Shaun's competitive shooting prowess has allowed him to compete at the 2016 Paralympic Games and win the National Paralympic Championship two years in a row.
The Army has made me who I am today. My path would have been a lot different without the Army.
Career Highlights
---
Paralympic National Champion
Bronze Medal, Paralympic World Cup Grand Prix.
At the time of this event, Shaun was between spinal surgeries that caused his arms to go numb, but he didn't let that stop him. "I'm kind of stubborn," he admits. "When I lost my leg, I just needed to get back to the job, and I worked hard to make that happen." He brought the same mentality to post-surgery rehab, too. "I'm always ready to surprise people. I recovered quickly, and now I'm at full health." Not only that, he's gunning full-speed for the 2020 Paralympics.
Paralympian, Shooting
Six months before the 2016 Paralympic Games, Shaun retired from shooting. He had missed a slot on the Paralympic team by two points, and the Army Marksmanship Unit had cancelled its para-sport section, essentially ending his time as a professional Soldier-athlete....
.... "Then, four days before the Paralympics, I learned the Russians had been banned, and that I was next in line to go to Rio, based on the world rankings." He had not trained professionally for six months, so didn't have high hopes going in. "So I didn't feel too much pressure," he says. He shot 25m sport pistol and 10m air pistol, "and I didn't finish last in either." More importantly, his performance jump-started his shooting career, and the Army then assigned him to WCAP