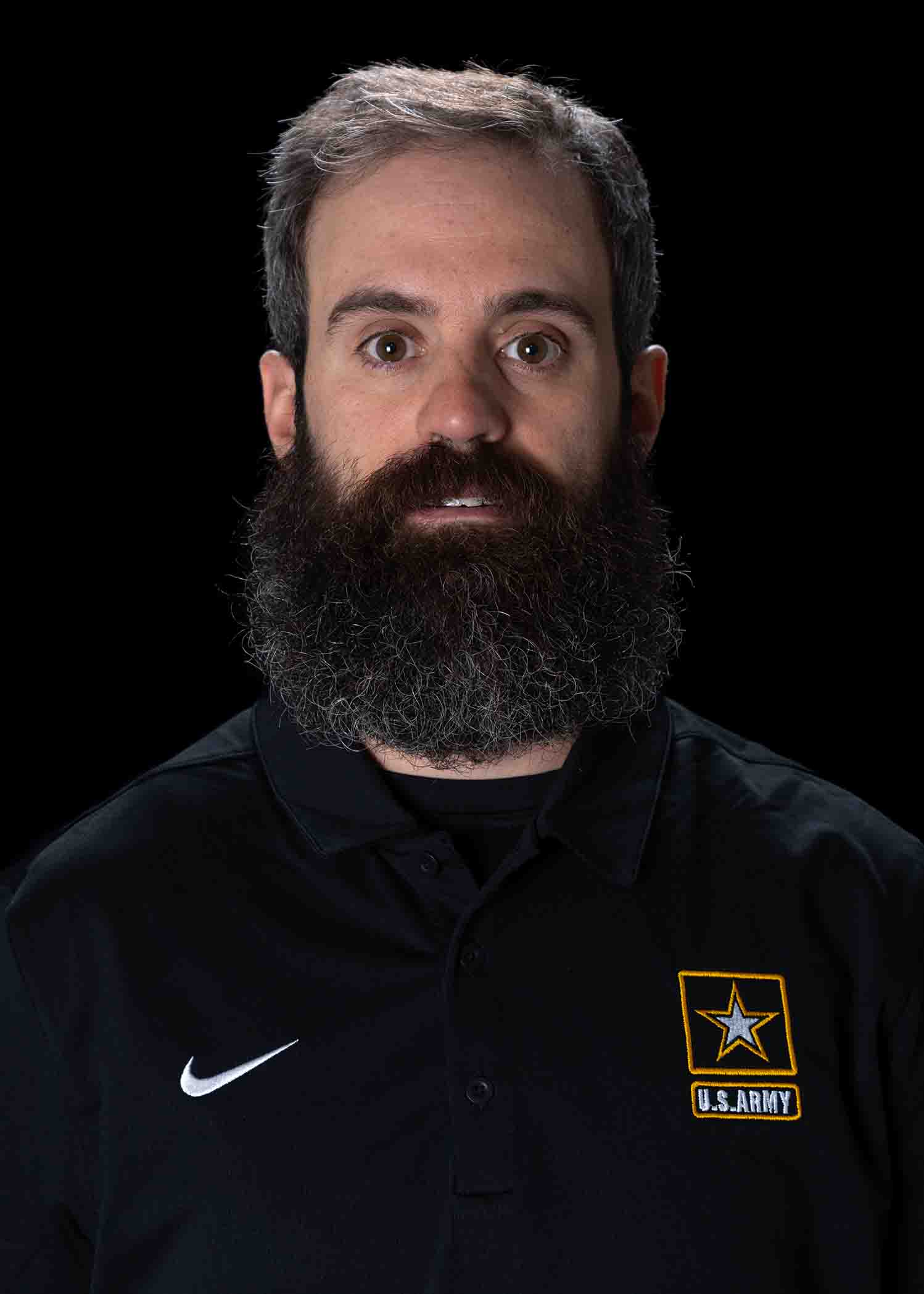 Kyle Ekert
Head Athletic Trainer
Position:
Head Athletic Trainer
Hometown:
Poughkeepsie, NY
High School:
Trinity Pawling High
College:
State University of New York At Brockport, West Virginia University
Credentials: MS, ATC, Licensed Massage Therapist
Kyle has been with the World Class Athlete Program (WCAP) since 2013; in his time, Kyle has supported the WCAP athletes in maintaining their health. Kyle directs all WCAP rehabilitation and has worked with many past and present athletes in guiding injured athletes back to sport and competition. During this time, the WCAP program has helped qualify more than 10 athletes per Olympic & Paralympic Games. Not only does Kyle supervise and oversee all rehabilitations with injured athletes but also he has mentored, introduced, and supervised multiple combat medics in the sports medicine field.
Mr. Eckert has been team Athletic Trainer for various national and international events. These include; 2020 Pan-Am Games, 2015 and 2019 CISM Military World Games, 2020 Track & Field World Championships, 2016 and 2021 US Olympic Trials (Wrestling and Track & Field), numerous world cup Bobsled competitions, international wrestling ranking tournaments, and military CISM events.
Prior to Kyle's time at the World Class Athlete Program, he was a E-5 68W HealthCare Specialist (Combat Medic). As a Combat Medic, Kyle was a platoon medic for 2-12 BDE 4th BN 4th ID at Fort Carson, CO. While there he served as a platoon medic that deployed to Afghanistan in 2012. Prior to that he served as the Clinical Supervisor to the 2-12 BDE.
Kyle's educational background includes: recent graduate of the Colorado Spring Institute of Massage Therapy, where he spent a full year of in person training for soft tissue work. Kyle earned his Masters of Science Degree from the University of West Virginia. During his time in West Virginia Kyle worked as a graduate assistant for North Marion High School, where he oversaw all 12 Athletic Teams. Kyle earned his Bachelors of Science degree in Physical Education with an emphasis in Athletic Training and Exercise Physiology from the State University of New York at Brockport. While attending Brockport Kyle served as an Athletic Training Student as well as working as an EMT-B in the City of Rochester NY.
When Kyle is not tending to athletes, he enjoys spending his free time with his dog in the wilderness Mountaineering, Rock Climbing, and Mountain Biking wherever possible. Some of Kyles' mountaineering accomplishments include Mt. Rainier, Mt Whitney, Mt Hood, and Volcan Cotopaxi.