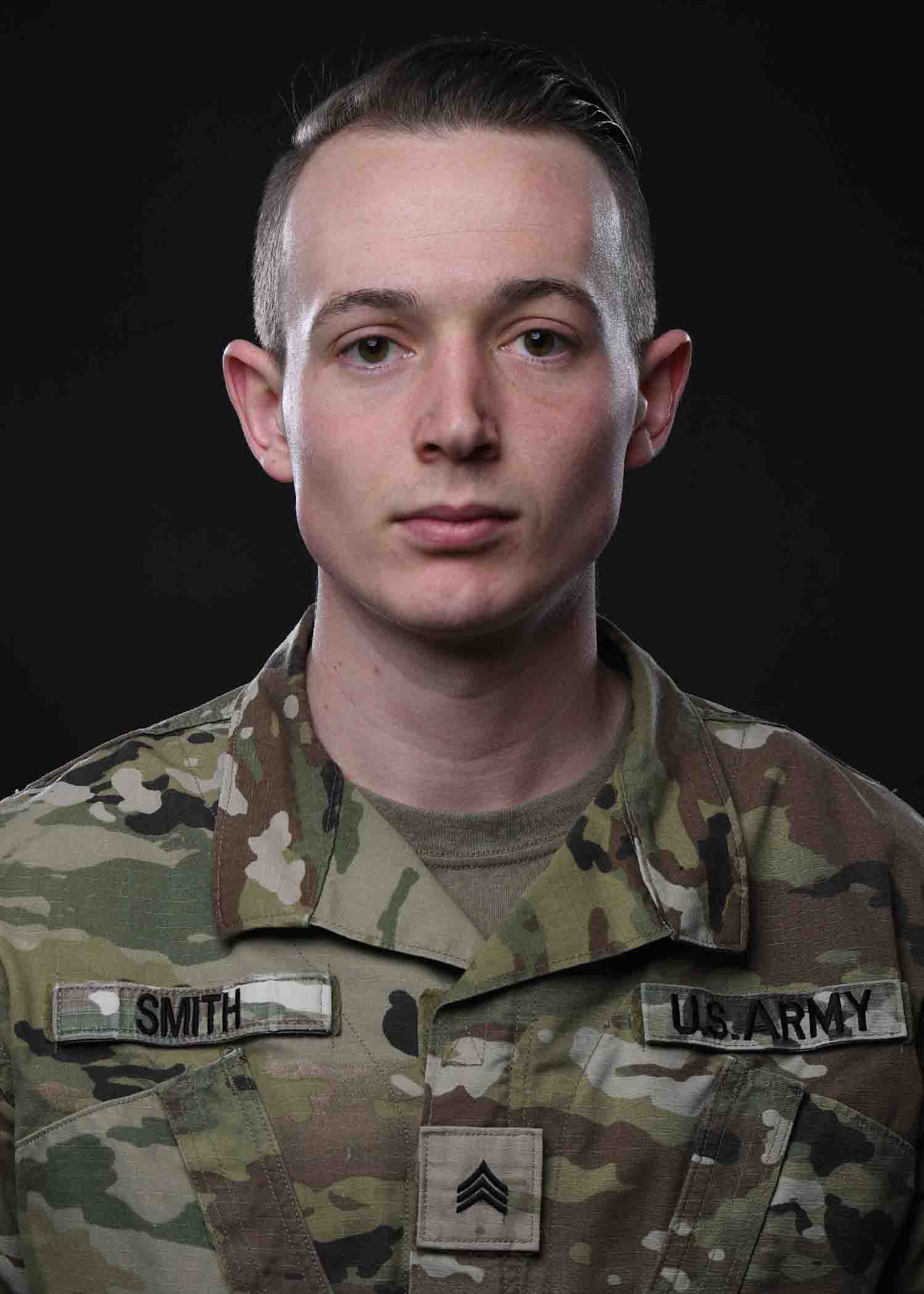 SGT Cody Smith
Healthcare Specialist
High School:
Lebanon High
College:
Pikes Peak State College
Joined Army:
September 2018
MOS:
68W, Healthcare Specialist
Credentials: NASM Certified, Certified Personal Trainer (CPT), Certified Nutrition Coach (CNC), Performance Enhancement Specialist (PES)
SGT Cody Smith is a Healthcare Specialist (Team Medic) in the Army's World Class Athlete Program (WCAP). After joining the Army in September of 2018 as a 68W Combat Medic, he was stationed at Fort Campbell, KY in April of 2019 where he served as a senior line medic and squad leader for 2 BCT, 1-26 IN REGT.
SGT Smith is currently working towards his Masters in Athletic Training, which he uses extensively in his role as a member of the WCAP High Performance team. He takes care of injured Soldier-athletes for the entire unit, with a primary focus on the boxing team. His efforts have helped to prepare four athletes for major national and international competitions such as the World Championships and Olympic Games. SGT Smith is a Certified Personal Trainer (CPT), a Certified Nutrition Coach (CNC), and a Performance Enhancement Specialist (PES). He became the UPL NCOIC in January 2023.
SGT Smith is motivated by the people around him working their hardest to be better and achieve more every day. He loves his job because he gets to help some of the greatest athletes in the world. Helping Soldier-athletes means being there to get them back into the fight as soon as possible, as healthy as possible to win against any adversity. He believes that you never know what is going to happen until you try, and advises younger Soldiers or prospective athletes to try their hardest. The Army has changed his life in many ways including experiencing all sides of the medical field and helping him realize his passion for sports medicine.