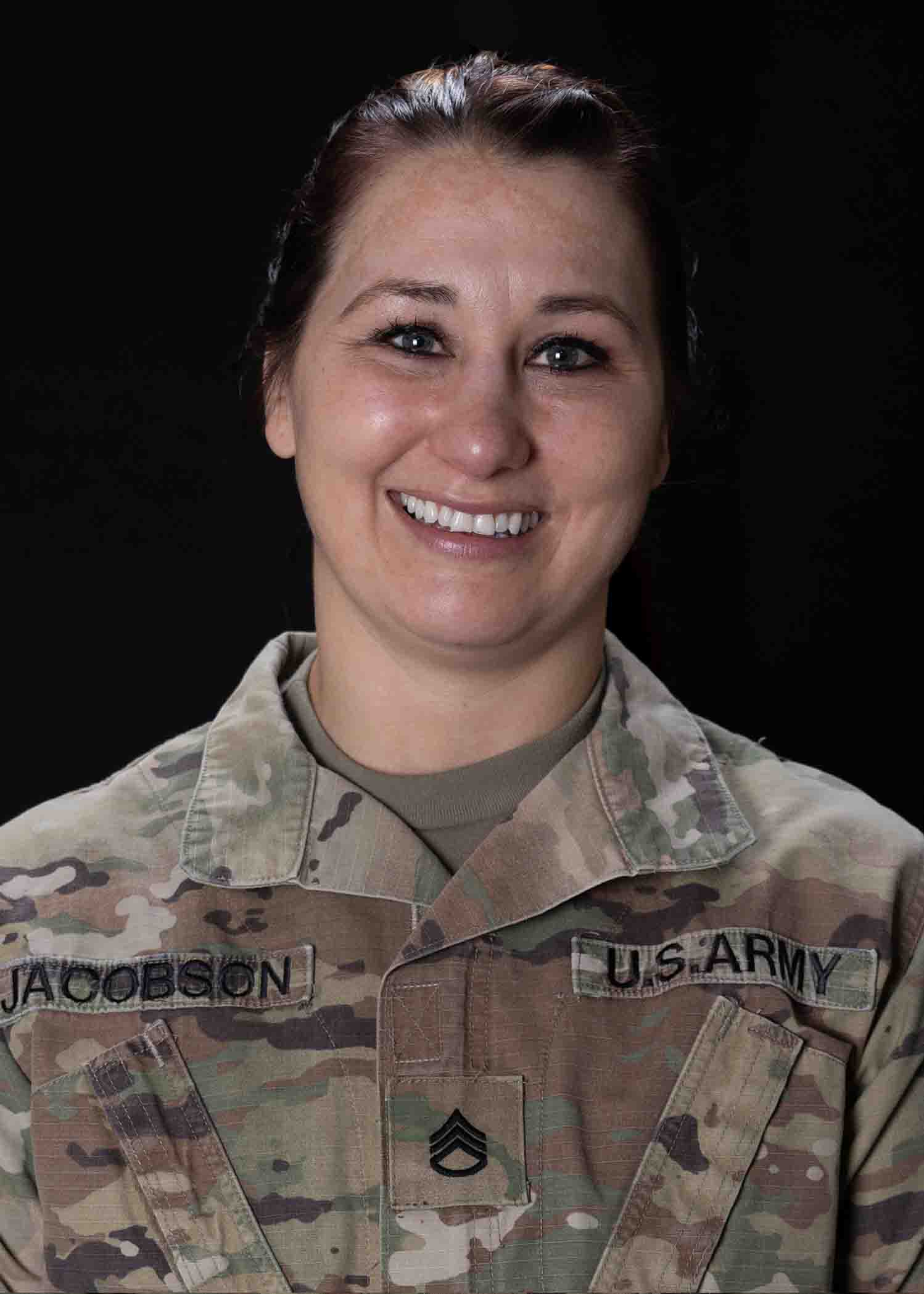 SSG Sharon Jacobson
Massage Therapist
High School:
Valhalla High
College:
Northern Michigan University
MOS:
68F, Physical Therapy Specialist
Credentials: Licensed Massage Therapist (Certified in Neuromuscular, Thai Yoga, and Ashiatsu Barefoot), Registered Yoga Teacher (Vinyasa, Yin, and Restorative)
Sharon Jacobson is a former wrestler who was part of the World Class Athlete Program's Women's Freestyle Wrestling team and is currently a Physical Therapy Specialist with an emphasis in massage therapy. Sharon joined the Army in May 2008 as an Engineer but later changed her Military Occupational Specialty (MOS) to a Physical Therapy Specialist (68F). As a former Soldier-athlete and two-time U.S. National Champion, she knows what it takes to reach to highest of levels as an athlete and the importance of staying injury free. Besides her athletic achievements, Sharon is also licensed in multiple styles of massage therapy and an instructor in various forms of yoga.
Sharon's motivation for pursuing her career in Physical Therapy came from her own experiences working with Athletic Trainers and Physical Therapists while training at the United States Olympic Training Center and the US Army World Class Athlete Program. Sharon is currently enrolled in school working towards an Associate's degree as a Physical Therapist Assistant and a Bachelor's degree in Exercise Science.
As a Soldier-Athlete, Sharon traveled all over the world representing the United States Army in her sport. Sharon is proud of the time she spent representing the United States Army and the opportunities that it provides her. Currently, as part of WCAP's High-Performance Team, Sharon is honored to serve in support of WCAP's current Soldier-Athletes with the hopes of helping them realize their dreams while representing our Nation and the US Army.