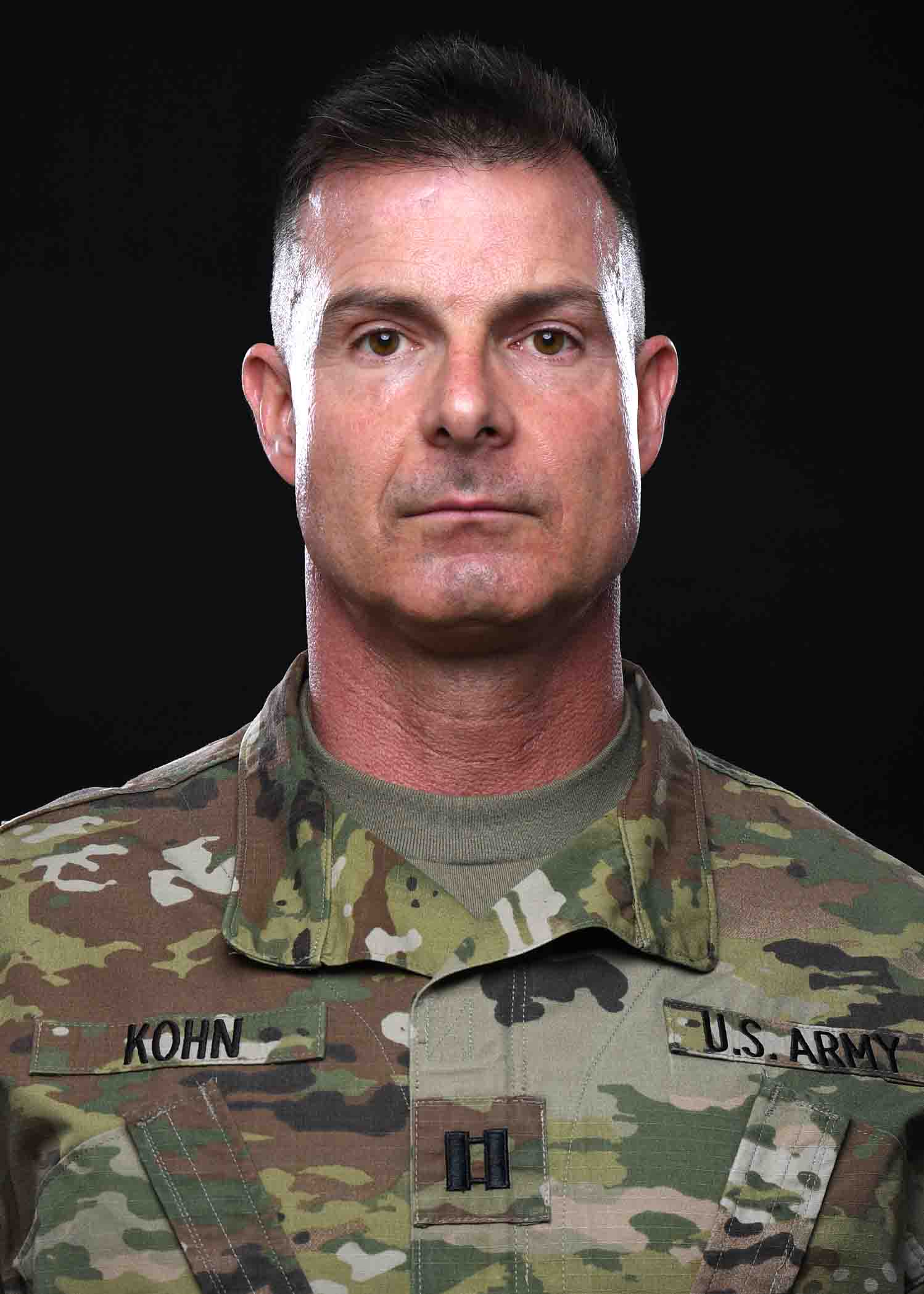 CPT Michael Kohn
Bobsled Coach
Hometown:
Myrtle Beach, SC
High School:
Chantilly High
College:
George Mason University, Liberty University
MOS:
11A, Infantry Officer
As a football and track standout in high school, Michael had not specialized in bobsled – but the first time he tried it, he was drawn to the combination of teamwork and adrenaline. He quickly mastered the craft, and the Army supported him through four trips to the Olympic Games, two as an athlete and two as a coach. He personally won a bronze medal in the 2002 Olympics, and has coached athletes to five Olympic medals.
Be competent in your craft. Stay confident. Connect with people who support you and live the Army values. Give your best effort one day at a time.
Career Highlights
2002 Olympic Bronze Medalist (4-Man Bobsled)
4x Olympic Team Member
7x U.S. World Team Member
11x U.S. National Team Member
2018
U.S. Olympic Coach (1 Silver Medal)
2014
U.S. Olympic Coach (1 Silver Medal, 3 Bronze Medals)
2010
U.S. Olympic Team Member (2&4-Man Bobsled)
2007
2nd place - Bobsled World Championships (Mixed Team)
2004
1st place - USA Bobsled National Championships, Lake Placid, NY
2002
3rd place - Olympic Games, Salt Lake City, UT (4-Man Bobsled)
1999-2001, 2003, 2005, 2007-2008 - Participant, World Championships
1999-2010 - US National Team Member