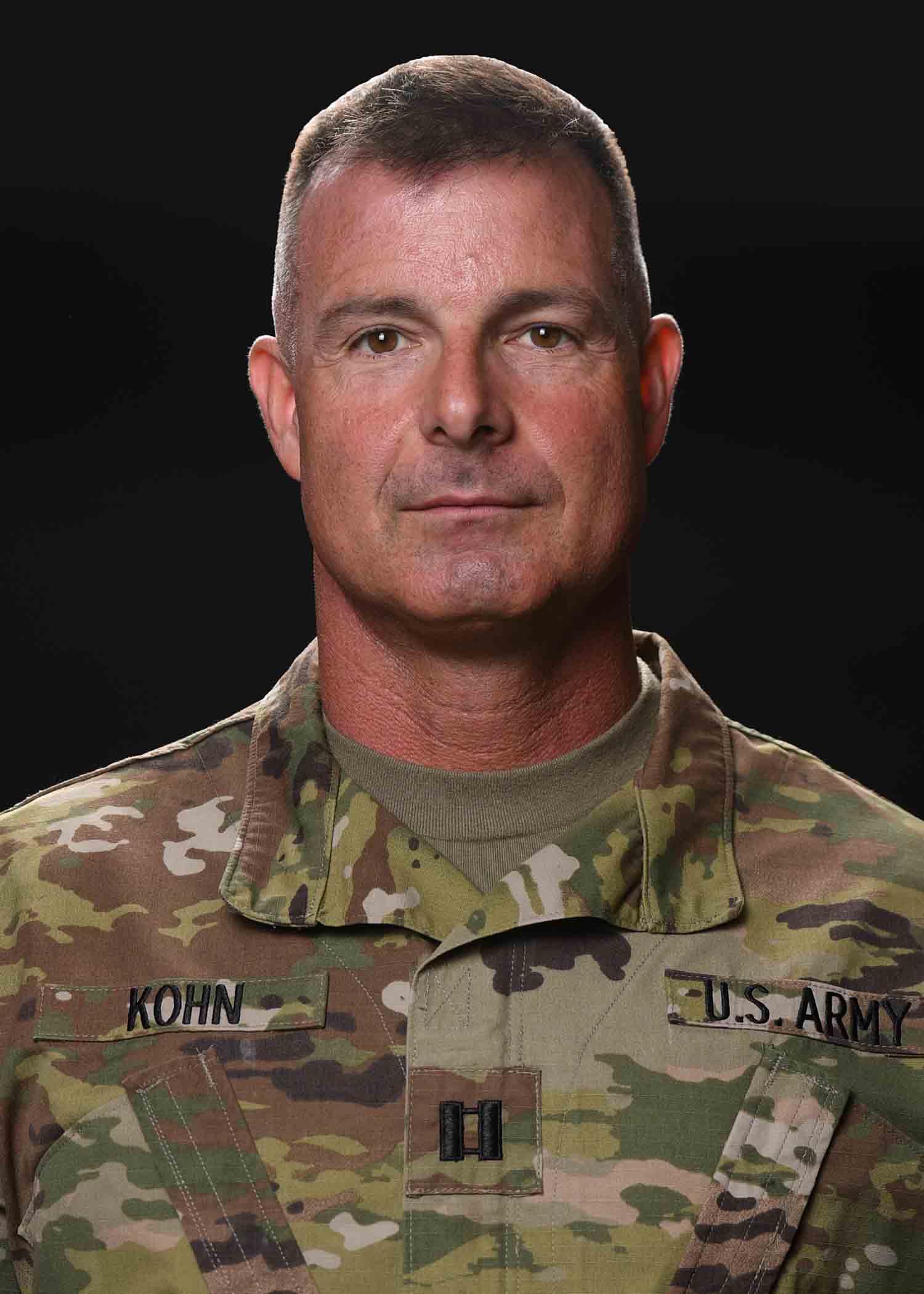 CPT Michael Kohn
Bobsled Head Coach
Hometown:
Myrtle Beach, South Carolina
High School:
Chantilly High School
College:
George Mason University, Liberty University
As a football and track standout in high school, Michael had not specialized in bobsled – but the first time he tried it, he was drawn to the combination of teamwork and adrenaline. He quickly mastered the craft, and the Army supported him through four trips to the Olympic Games, two as an athlete and two as a coach. He personally won a bronze medal in the 2002 Olympics, and has coached athletes to five Olympic medals.
Be competent in your craft. Stay confident. Connect with people who support you and live the Army values. Give your best effort one day at a time.
Career Highlights
---
Named Olympic Coach; Coached US Athletes to 1 Silver Medal.
In 2017, Michael's good friend and fellow bobsledder passed away, making it especially hard to stay focused on the season. "Honestly, I was ready to walk away from the sport then," he says. But after reflection, he dedicated himself to the athletes, with whom he had a long history. "It was an honor to coach those two athletes, and high-five them at the end of the track." Right after the Olympics, he was named head Olympic coach, so both Team USA and WCAP Soldier-athletes benefit from his leadership .
Named Olympic Coach; Coached US Athletes to 1 Silver and 3 Bronze Medals
12th Place (2-Man Bobsled), Olympic Games.
"At this point," Michael says, "I knew this was the end of my career as an athlete." He had competing in the sport 19 years, and had set a goal of 20 years before retiring. "I was older, and was fighting against younger guys, but just kept with it." Although he'd assumed he would finish up on the lower circuit—most observers thought it impossible for him to make the Olympic team— ...
13th Place (4-Man Bobsled), Olympic Games
...one of the Olympics-bound drivers ahead of him suffered a career-ending accident. Michael captured the slot, since had accumulated the points through his hard work…and achieved the second-highest US bobsled finish in that Olympics. "I may have been even prouder of this than my medal," he admits.
Silver Medal, World Championships
Bronze Medal, 4-Man Bobsled, Olympic Games. Michael's team had one thing in mind: to end the nation's 46-year bobsled medal drought. "It's hard to put into words how hard we worked toward that goal," he says. It had only been five months since 9/11. "We had asked ourselves Do we pack up and get ready to deploy, or do we keep training?" he recalls. The answer: they needed to bring home a medal for the nation. And they did.
1999-2001, 2003, 2005, 2007-2008 - Participant, World Championships
1999-2010 - US National Team Member