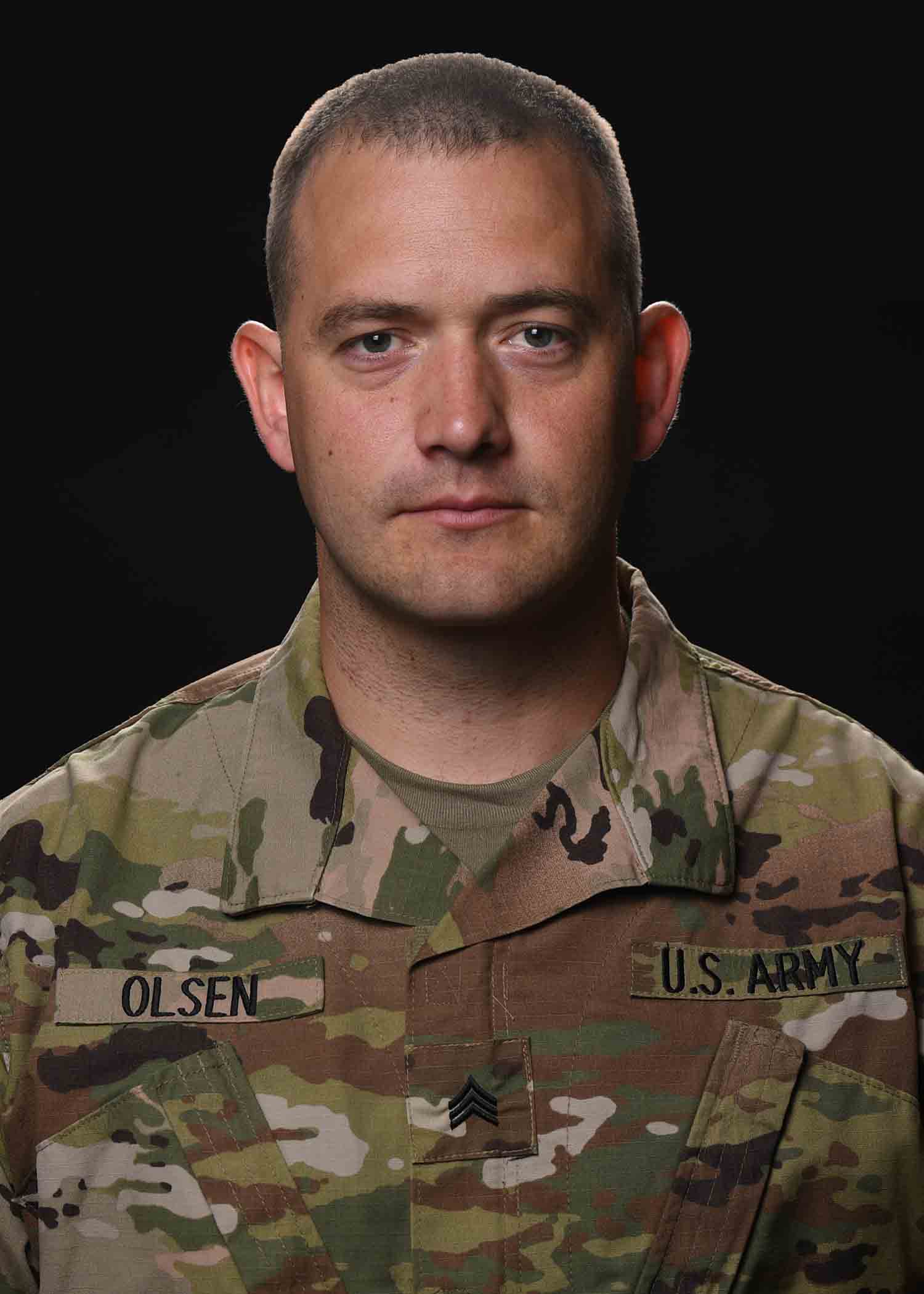 SGT Justin Olsen
2-Man & 4-Man Bobsled
Hometown:
San Antonio, Texas
High School:
Sandra Day O'Connor High School
College:
DeVry University
MOS:
42A, Human Resources Specialist
Justin was introduced to bobsledding in September 2007, when he attended a recruitment camp in Lake Placid, New York. "It was an adrenaline rush I'd never experienced before, and it still is today," he says. For more than two decades, he has perfected the craft, and his year-round work has earned him numerous awards and honors, including a gold medal in 4-man bobsled in the 2010 Olympic Games, held in Vancouver, and a number one global ranking.
For me, competing at the highest level is like air underwater; I need it!
Career Highlights
---
14th & 20th Place, 4-Man and 2-Man Bobsled, Olympic Games. "That Olympics had its ups and downs," says Justin with significant understatement. "We landed Friday before the Olympics, and I had an appendectomy on Monday." He participated in the opening ceremonies the next Friday, and competed about a week later. "I knew it was going to be a challenge. The surgery made me question whether I would be able to run. Overall, it went really well, and I was really proud of the guys on the team," he says. Three of his four-man team were Soldiers, which made the experience especially notable.
10th place, 4-Man Bobsled, Olympic Games. An adductor strain the summer before the Olympics kept Justin out of individual testing, which usually provides American bobsledders a path to the Olympics. In light of his history and persistence, the coaching staff selected him to continue, and he made the Olympic team as alternate. In November, he earned a slot on the Olympic team in a race-off, and never gave that slot up.
Gold Medal, 4-Man Bobsled, Olympic Games. "We were the epitome of efficiency," says Justin about this team, of which he was the youngest member. "Teams win gold medals because they lack nothing, and that was us." The December before the Olympics, the team stayed in Germany between international competitions, and missed spending the holidays with their Families. "We didn't want to give up even two travel days," Justin says. Their focus on races through that winter earned them a top start number at the Olympics, and resulted in their gold medal finish.
Gold Medal, World Championships. After enlisting, Justin attended Basic Training and Advanced Individual Training. "I was at the individual competition—we call it the push championships—three days after graduating," he says. "I gave everything I had, did great, and continued to train. Within 5 weeks, I was pushing better than I ever had in my career." His team went into the World Championships at Lake Placid as the favorites, won all four heats, and achieved a commanding victory.
Career Highlights
2008-2009, 2015-2017 - National Champion
2009 - Gold Medal, World Championships