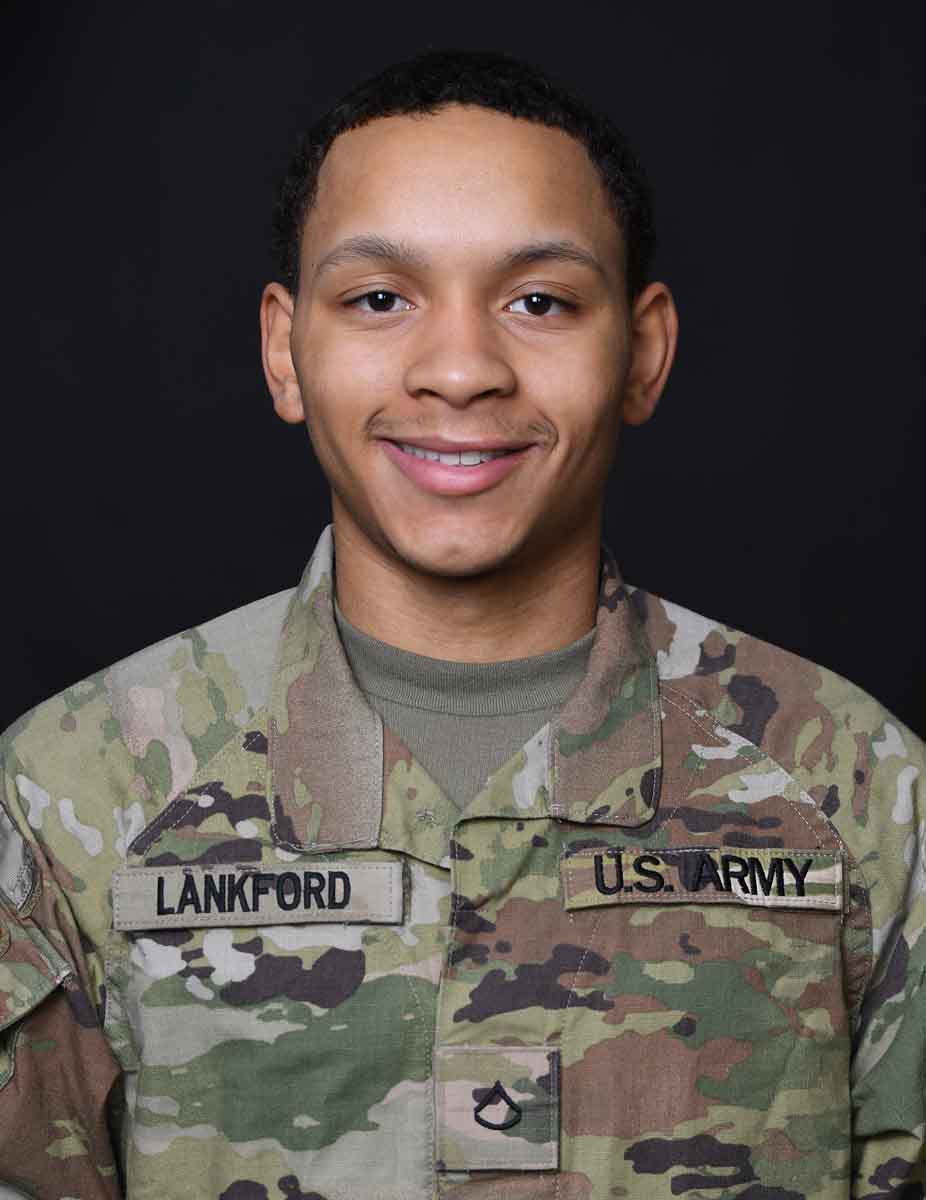 PFC Eli Lankford
Men's Boxing
High School:
Mundy's Mill High School
MOS:
25Q, Satellite Communications
It makes me proud that I am able to multitask such a feat that many people would not be able to do. I am also thankful for the opportunity to make not only my family proud but my nation proud as a soldier and as an athlete.
---
Career Highlights
2017 National JO Olympic Champion
2018 National JO Olympic Champion
2021 National Boxing Summer Festival Champion
2022 #4 ranked 112 lb Boxer in the U.S.