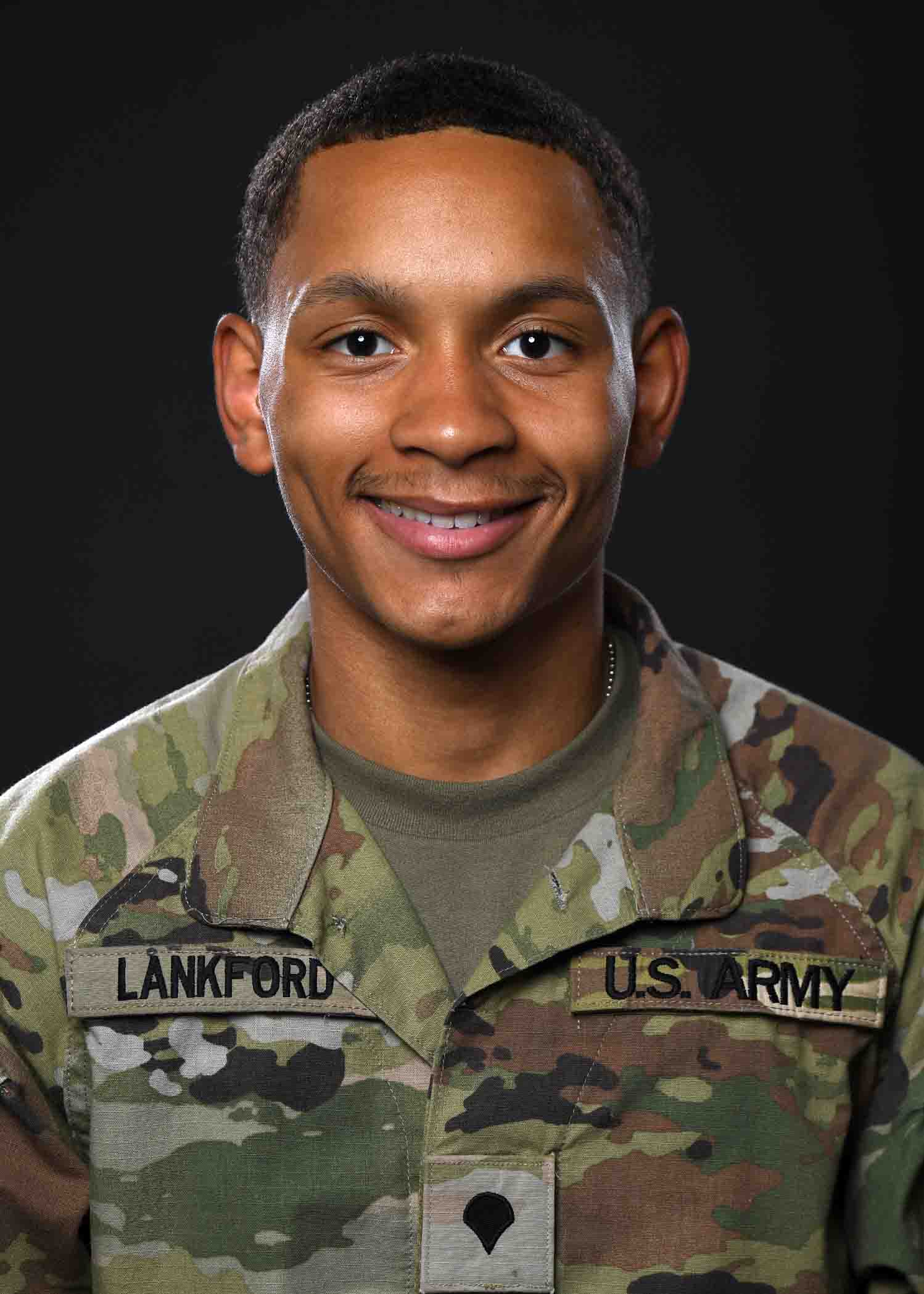 SPC Eli Lankford
Men's Boxing
High School:
Mundy's Mill High
MOS:
25Q, Satellite Communications
Boxing was the first sport Eli ever tried. His mother signed him up when he was six, hoping it would help with his anger, aggression, and lack of self-control. As a young athlete, he tried baseball, but did not like depending on team members to succeed. He found Taekwondo boring. But he thrived at boxing. In high school, Eli competed with the best in the nation in his age and weight class, coming out with two first-place rankings, one third-place ranking, and four national titles to his name. He joined the Army upon graduation and has recently added another national title and national ranking to his resume. In 2022, he was the fourth-ranked 112lb boxer in the US, with his sights on global competition and Olympic gold.
It makes me proud that I am able to multitask such a feat that many people would not be able to do. I am also thankful for the opportunity to make not only my family proud but my nation proud as a soldier and as an athlete.
Career Highlights
2023
3RD Place - Olympic Trials Qualifier, Detroit, MI (112 lbs.)
1st Place - Colorado State Golden Gloves Championships, Denver, CO (112 lbs.)
2022
1st place - Colorado State Golden Gloves Championships, Denver, CO (112 lbs.)
1st place - CO/NM Regional Golden Gloves, Denver, CO (112 lbs.)
2nd place - Golden Gloves National Championships, Tulsa, OK (112 lbs.)
1st place - Gene Lewis Tournament, Mesa, AZ (119 lbs.)
2021
National Boxing Summer Festival Champion
2018
National JO Olympic Champion
2017
National JO Olympic Champion