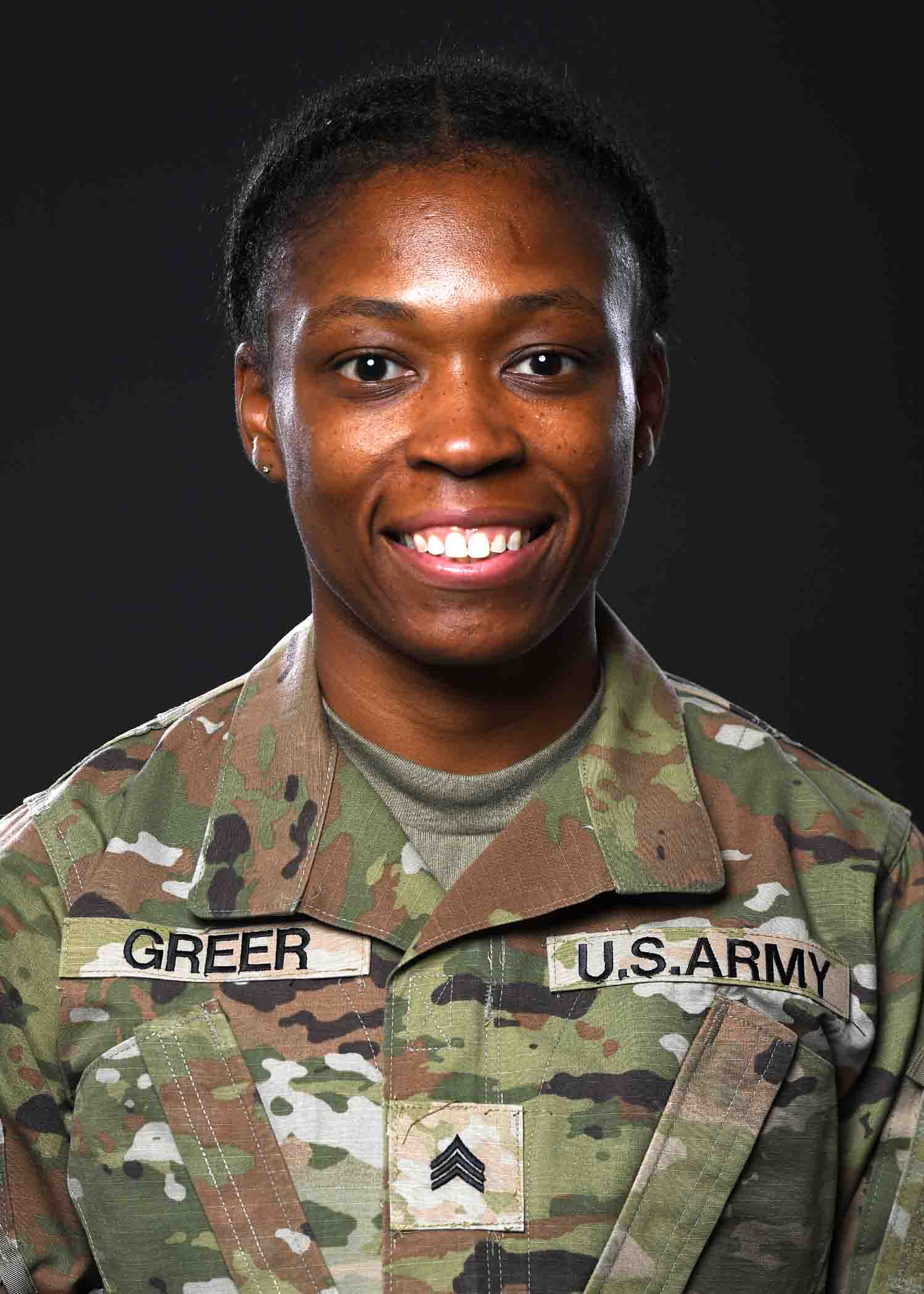 SGT Lisa Greer
Women's Boxing
Hometown:
South Holland, IL
High School:
Thornwood High
Joined Army:
January 2018
MOS:
91B, Wheeled Vehicle Mechanic
Lisa found the sport of Boxing in 2014 after working at a community center and becoming curious about the sport. In 2018, she joined the Army as an opportunity to take advantage of many of the benefits that were offered, and later joined the World Class Athlete Program to continue to pursue her passion of Boxing. Lisa's motivation stems from knowing there's an opportunity to be the best she can be, knowing there's someone working harder out there means that she has to work harder than them. Lisa is proud to be able to defend and serve her country, while still being awarded the opportunity to do what she loves.
When you get tired, learn to rest, not to quit.
Career highlights
2023
1st Place - USA Boxing Women's Championships Boxing Tournament, Toledo, OH (132 lbs.)
2nd Place - Colorado State Golden Gloves Championships, Denver, CO (139 lbs.)
1st Place - Beautiful Brawlers International Tournament, Pacifica, CA (132 lbs.)
2022
1st place - Gene Lewis Tournament, Mesa, AZ (132 lbs.)
2nd place - USA Boxing National Championships, Lubbock, TX (132 lbs.)
1st place - Colorado State Golden Gloves, Denver, CO (132 lbs.)
2nd place - Golden Gloves National Championships, Tulsa, OK (132 lbs.)