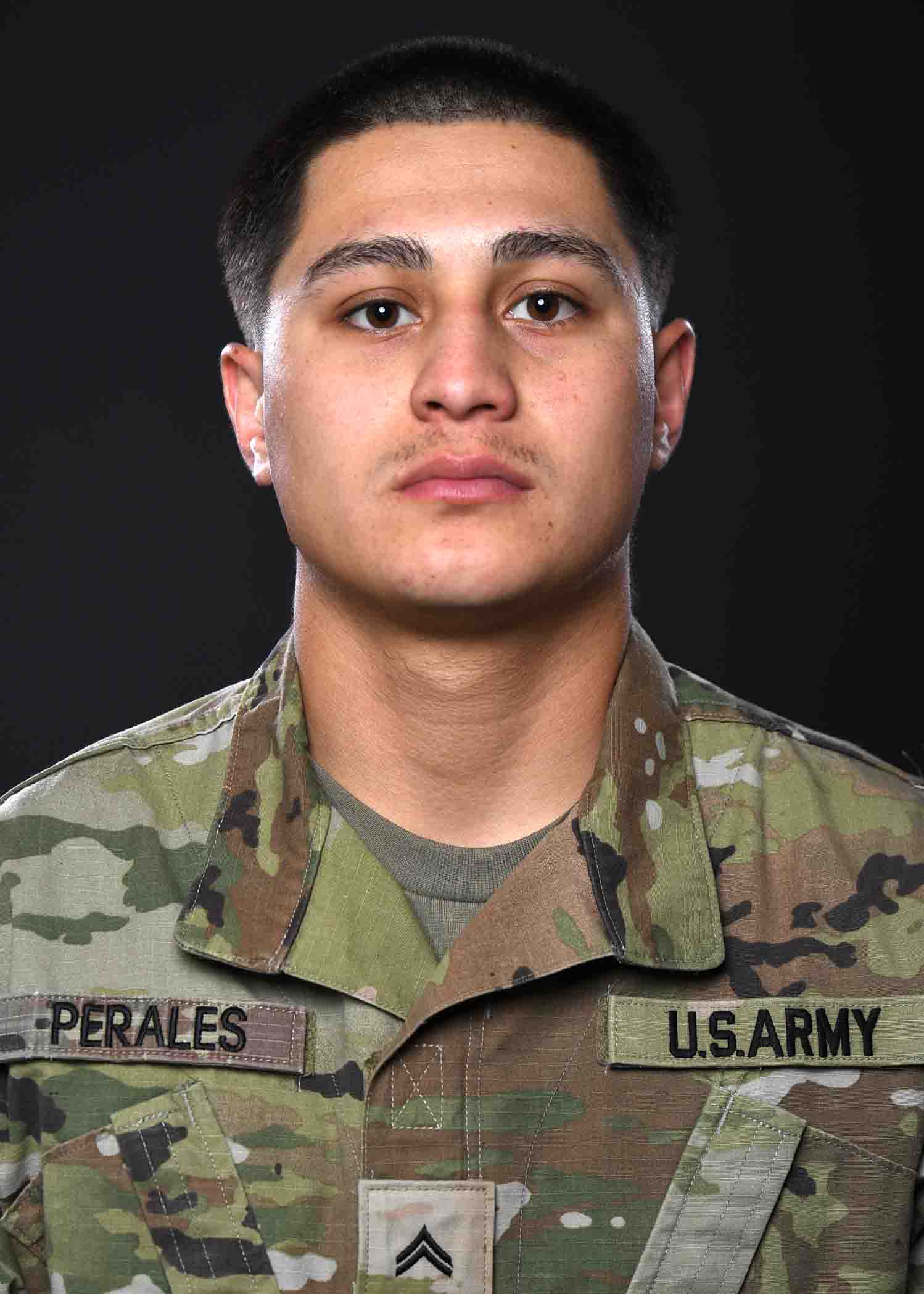 CPL Jeremiah Perales
Men's Boxing
High School:
Omaha South High
MOS:
92A, Automated Logistical Specialist
Jeremiah started boxing at his father's club when he was ten years old, following in his older brothers' footsteps. He fell in love with the sport due to the personal accountability it requires. He excelled in the sport, and winning the 2013 Ringside World Championship in Independence, Missouri, was a personal highlight from his early career. After high school, he competed in the Golden Gloves of America National Championship before joining the Army. Since enlisting, Jeremiah has competed in two national tournaments and qualified for a third – and he is laser-focused now on competing at the Olympic level.
Every morning you have two choices: continue to sleep with your dreams, or wake up and chase them.
Career Highlights
2023
3rd Place - Olympic Trials Qualifier, Detroit, MI (125 lbs.)
1st Place - Colorado State Golden Gloves Championships, Denver, CO (125 lbs.) 2022
1st place - Lawton Takeover Dual Meet, Lawton, OK (125 lbs.)
1st place - Colorado Golden Gloves State Championships, Denver, CO (125 lbs.)
3rd place - USA Boxing Summer Fest, Wichita, KS (125 lbs.)
1st place - CO/NM Regional Golden Gloves, Denver, CO (125 lbs.)
1st place - Gene Lewis Tournament, Mesa, AZ (125 lbs.)
2021
1st place - Colorado Golden Gloves, Denver, CO (125 lbs.)
1st place - CO/NM Regional Golden Gloves, Albuquerque, NM (125 lbs.)
2020
3rd place - USA National Championships, Shreveport, LA (125 lbs.)