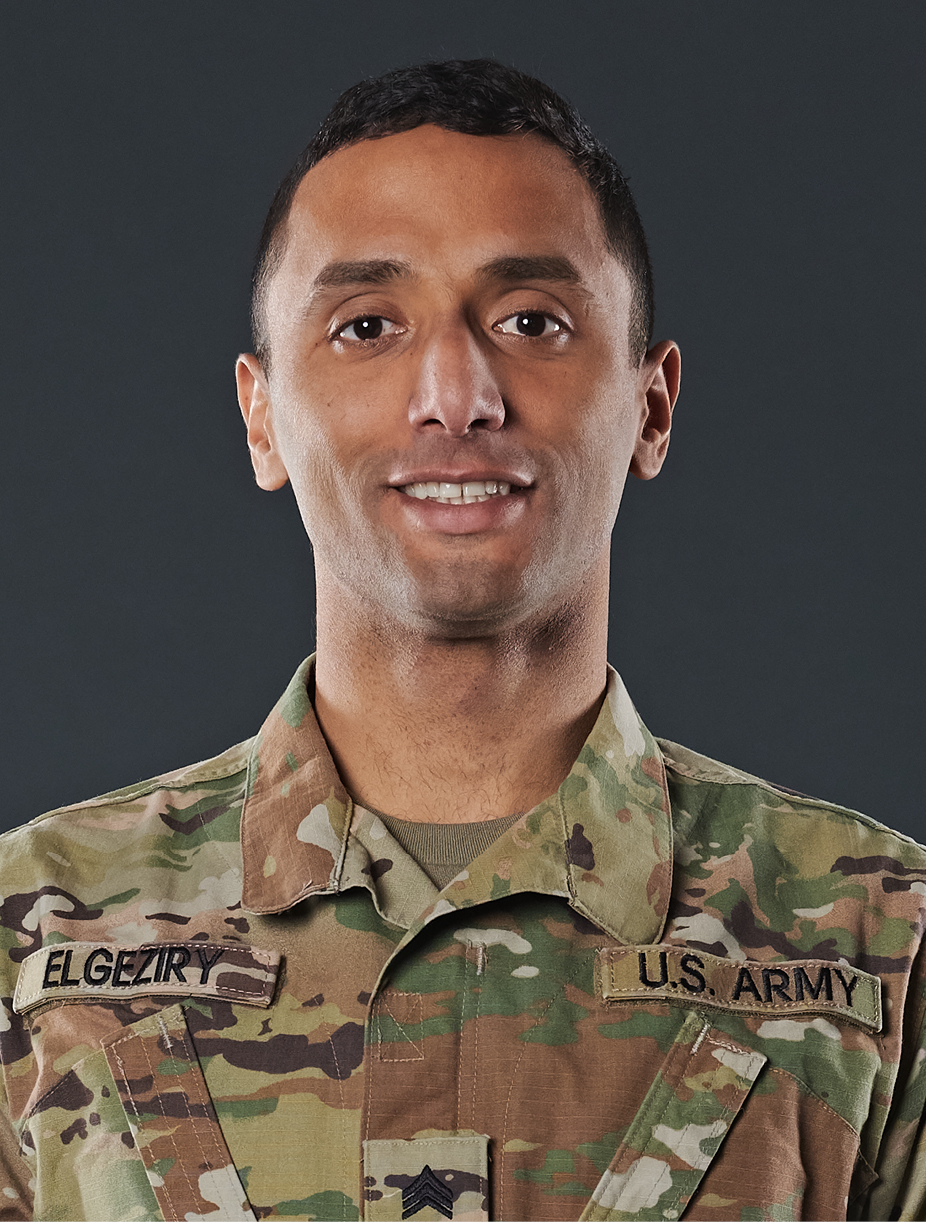 SGT Amro Elgeziry
Modern Pentathlon
Event:
Fencing, Swimming, Equestrian, Shooting, and Running
Hometown:
Colorado Springs, Colorado
High School:
Al-salam College School (Egypt)
College:
Ain Shams University (Egypt)
MOS:
92Y, Unit Supply Specialist
Born in Cairo, Elgeziry marveled as his oldest brother competed in modern pentathlon in the 2000 Olympics, held in Sydney, Australia. Inspired, Amro switched from swimming to pentathlon in 2001. His hard work earned him success in the sport, including a 9th place finish in the 2004 Youth World Championship, and a 6th place finish in the 2006 Junior World Championship. By 2007, he was Junior World No. 1. A three-time Olympian, he is married to fellow Soldier-athlete and pentathlete Isabella Isaksen, and they are preparing together for the 2020 Olympic Games.
I couldn't be more grateful for having the support of the Army and WCAP. It means the world to me that I can serve the country and give back to the community… and also do what I love as an athlete.
---
---
U.S. National Champion
Pan American Games Gold and Silver medalist (Relays)
3-Time Olympian, World Champion (Team), World Cup Winner

World Championship Silver medalist