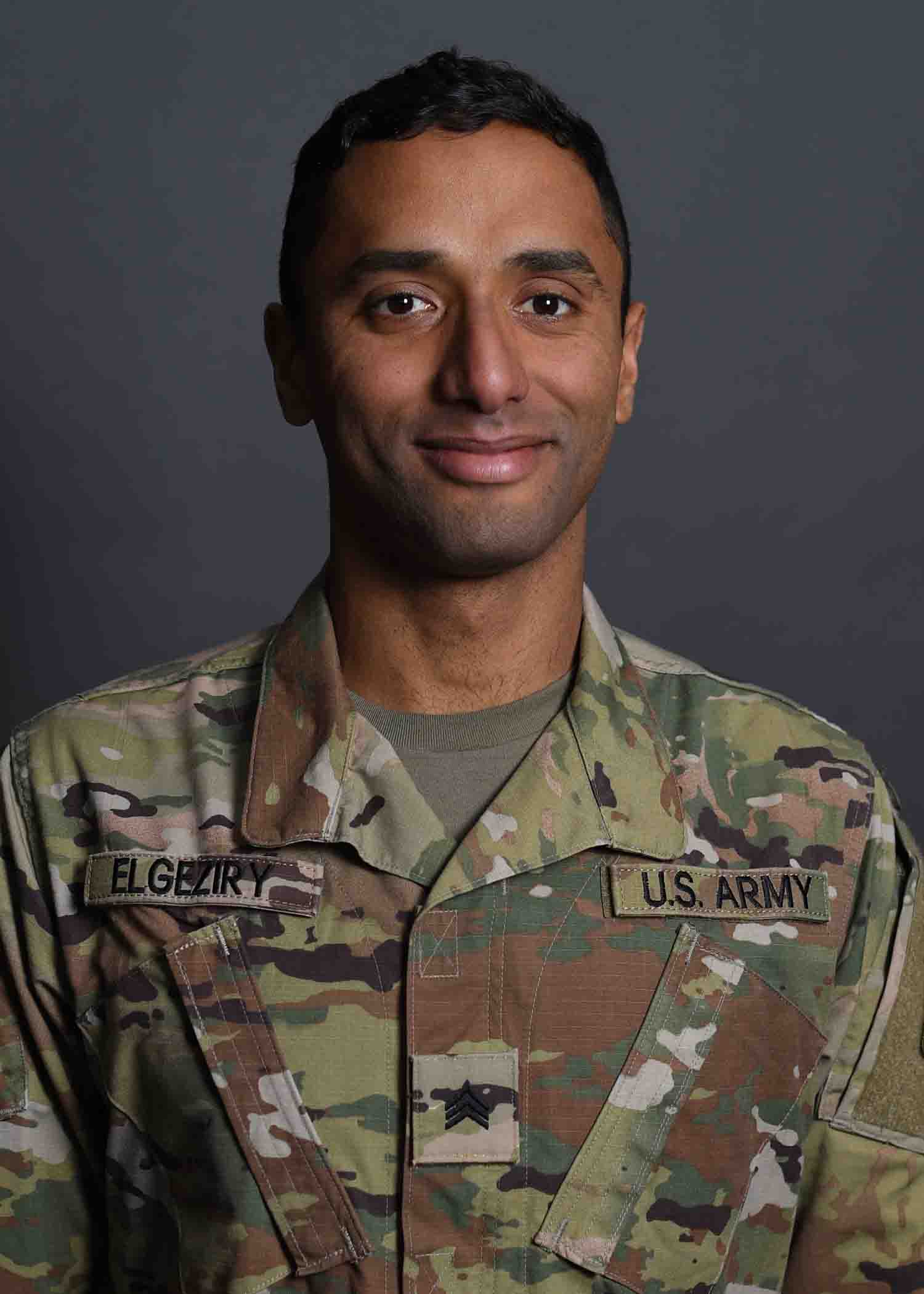 SGT Amro Elgeziry
Modern Pentathlon
Hometown:
Colorado Springs, Colorado
High School:
Al-salam College School (Egypt)
College:
Ain Shams University (Egypt)
MOS:
92Y, Unit Supply Specialist
Born in Cairo, Amro marveled as his oldest brother competed in modern pentathlon in the 2000 Olympics, held in Sydney, Australia. Inspired, Amro switched from swimming to pentathlon in 2001. His hard work earned him success in the sport, including a 9th place finish in the 2004 Youth World Championship, and a 6th place finish in the 2006 Junior World Championship. By 2007, he was Junior World Champion. A three-time Olympian, he is married to fellow Soldier-athlete and pentathlete Isabella Isaksen, and they are preparing together for the 2020 Olympic Games.
I couldn't be more grateful for having the support of the Army and WCAP. It means the world to me that I can serve the county and give back to the community…and also do what I love as an athlete.
Career Highlights
---
2019 - Pan American Games Gold Medalist (Mixed Relay)
2019 - Pan American Games Sliver Medalist
2019 - U.S. National Champion
USA National Champion.
After joining the Army in 2017, Amro did what all new Soldiers do: Basic Training, followed by AIT. During those months, he had plenty of physical activity—but not the kind of specialized workouts that would keep him in shape for elite competition in modern pentathlon. After graduating from mandatory Army schooling, he committed himself to a return to elite sports. "This national championship was very special, since it was a kind of resurgence…it was hard to come back and make it on the elite level again, and I did it," says Amro.
World Championship Team Member
Olympian, Modern Pentathlon.
For most Americans, just getting to the Olympics would be exciting enough. Not for Amro. He qualified for the Rio-bound US Olympic team with his wife (fellow WCAP Soldier-athlete Isabella Isaksen), his brother, and Isabella's sister—all in modern pentathlon. "I got to watch my wife go through the struggle and face the dream for the first time, which was amazing," Amro says. He adds: "My brother had always wanted to make it to the Olympics, and had been the only non-Olympian in my family. In fact, he'd previously been my substitute, so it was really good to see him there, too."
Gold Medal (team), World Championship

World No. 1 Ranking
Silver Medal, World Championship
Olympian, Modern Pentathlon
"Amazing" is Amro's one-word description of his experience at the London Olympics. He won the swimming event, setting an Olympic record. A bad ride in the equestrian event dissipated that advantage, but left Amro with a finish he was still proud of.
Olympian, Modern Pentathlon
"This was my first Olympics," says Amro, "so it was of course very special." He was one of the youngest pentathletes in the field, and ready to enjoy this first of what would become an unbroken string of trips to the Olympic Games.