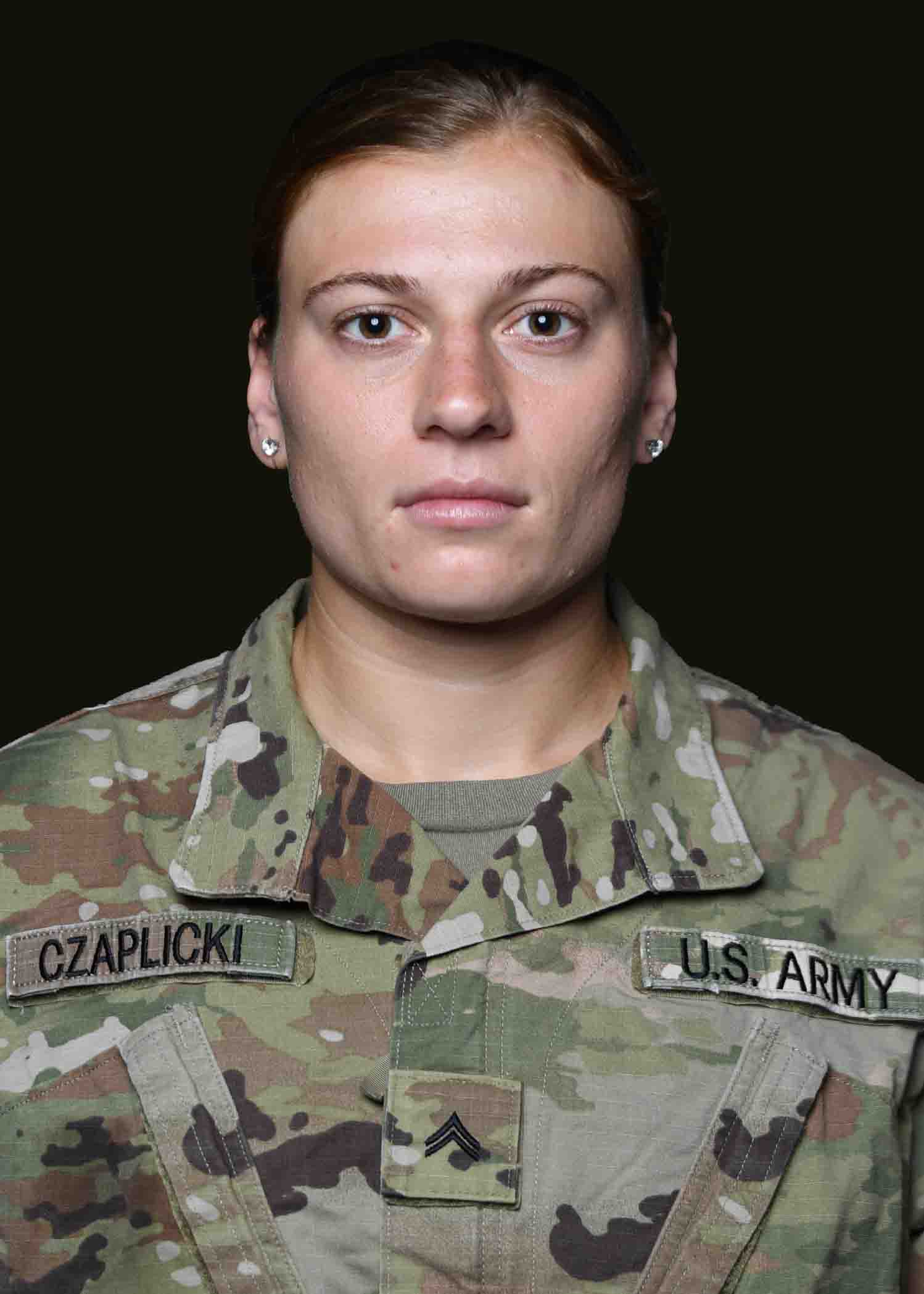 CPL Autumn Czaplicki
Women's Rugby Sevens
Sport:
Women's Rugby Sevens
High School:
Line Mountain High
College:
West Chester University
Joined Army:
January 2019
MOS:
92G, Army Culinary Specialist
Autumn Czaplicki grew up playing various sports with an aggressive edge which later led to her love for rugby. She started playing rugby in 2018 at West Chester University after being encouraged by her parents who met while playing the sport. Her motivation to excel comes from the opportunity that God has given her to participate in the sport she loves and represent her country as a Soldier-athlete. Rugby has taken her around the world and provided her with incredible experiences and memories. Since joining the Army, she has become more disciplined, less likely to make excuses, and focused on overcoming challenges. The Army has made Autumn more independent, disciplined, and tough, which has translated into her becoming a better athlete.
It's a dream that I never thought I'd have. My two worlds collided...in a good way. Never knew this was a possibility. I thank God every day for this opportunity, and so glad I can represent this country in a special way.
Career Highlights
West Chester University Rugby 7's Record Holder (Most tries scored)
West Chester University Rugby 15's Record Holder (Most tries in a game)
2021
All - National Intercollegiate Rugby Association (NCAA)
2019
All - National Intercollegiate Rugby Association (NCAA)