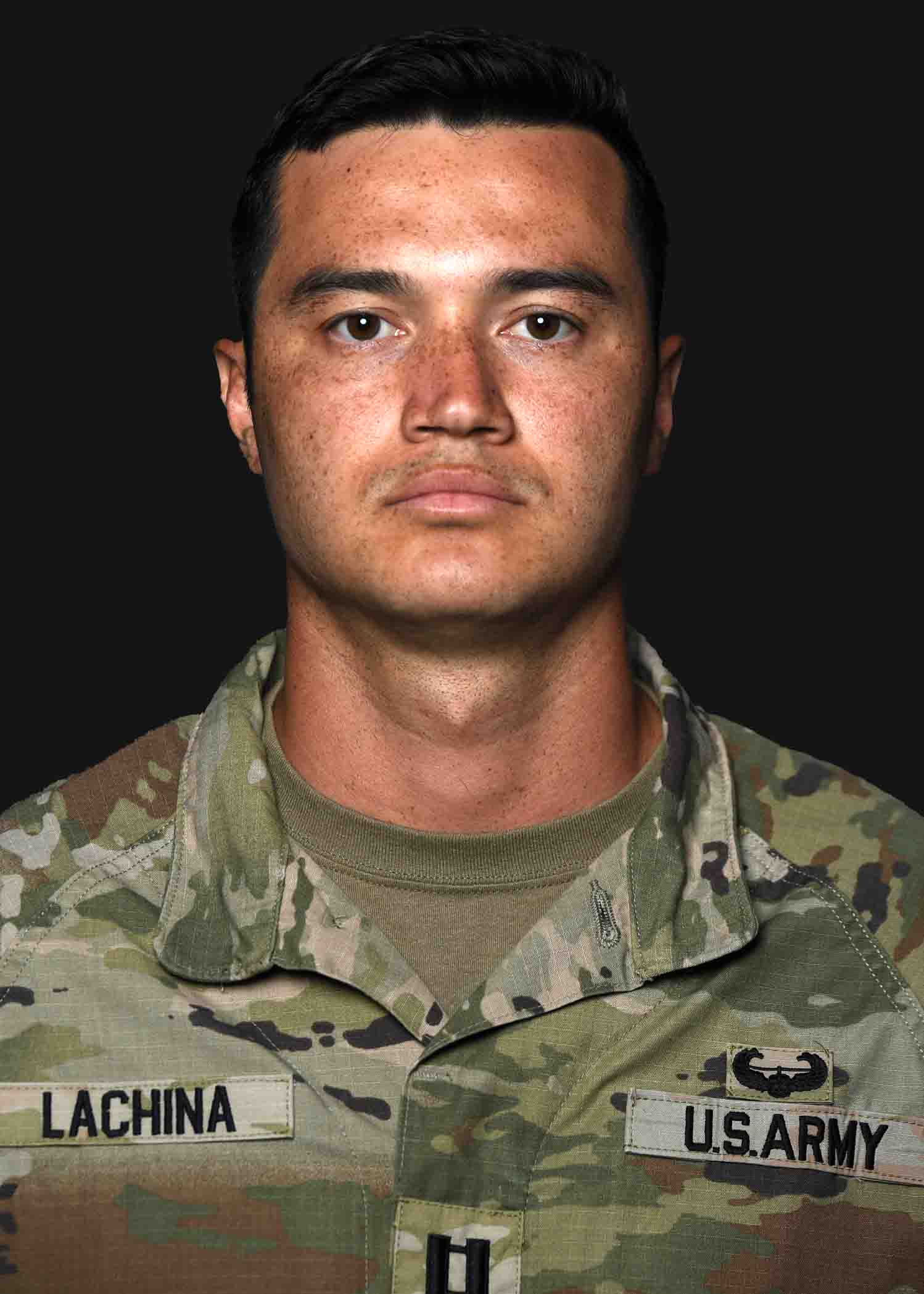 CPT Jacob Lachina
Men's Rugby Sevens
Sport:
Men's Rugby Seven's
Hometown:
Thousand Oaks, CA
High School:
Thousand Oaks High
College:
U.S. Military Academy - West Point
MOS:
13A, Field Artilleryman
Jacob started playing rugby in 2014 during his freshman year at West Point. Before then, he was a basketball and volleyball player, but he was looking for something new and fell in love with the sport. Now a veteran of the Pan American Games, Madrid Sevens, All Army Tournament, and other competitions, Jacob has become an accomplished master and three-time USA Rugby All American. After playing on West Point's rugby team, he earned a slot on the All-Army Team and now competes with Team USA. He and his team have Olympic gold in Paris as their ultimate goal.
The only way to discover the limits of the possible is to go beyond them into the impossible. - Arthur C Clarke
Career Highlights
2019
3rd place - Pan American Games, Lima, Peru
2016-2018
USA Rugby All-American