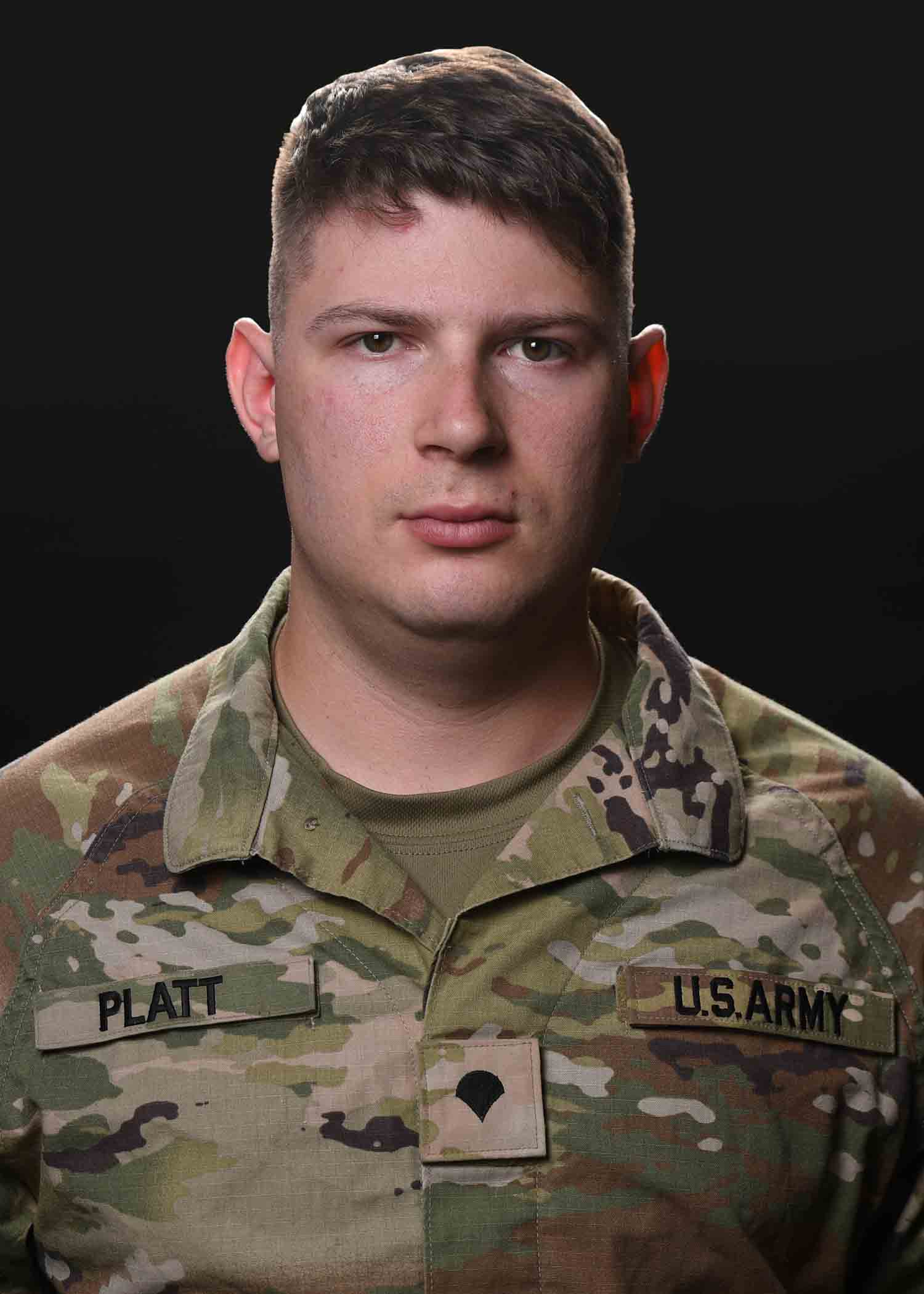 CPL Charles Platt
Rapid Fire Pistol
Hometown:
Colorado Springs, CO
High School:
Home Schooled
MOS:
35M, Human Intelligence Collector
Charles started shooting competitively in 2012, when his father asked if he wanted to start going to the National Training Center Shooting Club at the Colorado Springs Olympic Training Center. He did not initially make the connection that shooting was an Olympic event, but once he found that out, winning the Olympic Games became his goal ever since. He lived as a resident athlete at the Olympic Training Center until he aged out of being a junior at 21 years old and joined the Army. Charles sees his service as an honor to his great grandfather's legacy as a Soldier who was killed in action during the Second World War.
How you do anything is how you do everything.
---
Career Highlights
2018 USA Shooting National Championships, Fort Benning, GA, Rapid Fire Pistol, 10th place
2017 Junior World Championships Team Member