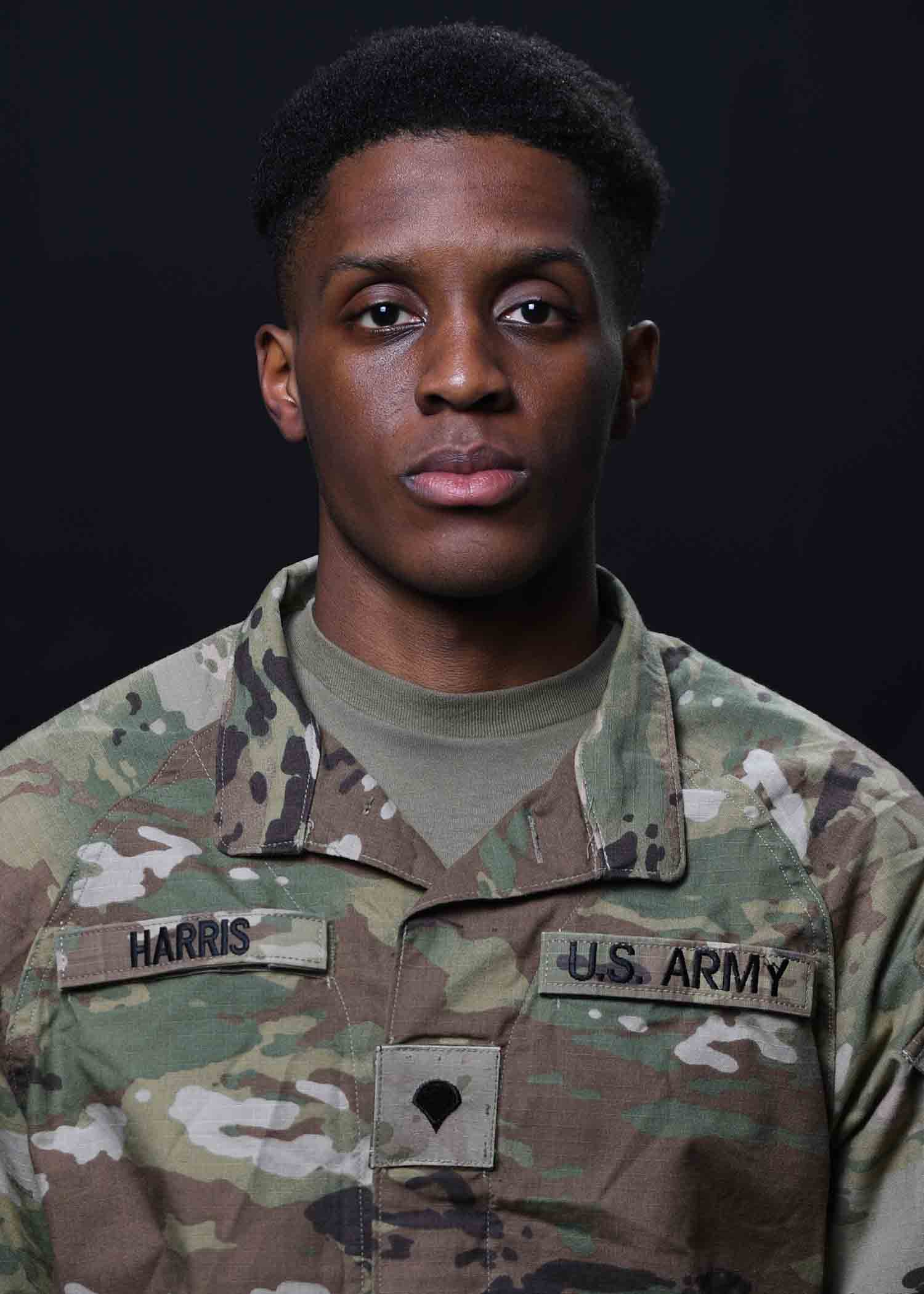 SPC Khalfani Harris
Men's Taekwondo
Event:
-68kg Weight Class
MOS:
12B, Combat Engineer
Khalfani's youth was filled with inspiration to pick up martial arts, from his father's legacy, to watching Taekwondo greats on television every weekend, to a love of anime. He started sparring when he was six and fell in love with the sport, enjoying kicks and the satisfaction of hitting someone. Between high school and joining the Army, Khalfani made the US Team and won a gold medal at the Costa Rica Open. A Youth Olympic Team Member and Junior Worlds US Team Member, he now fights as a Soldier-athlete in WCAP, vying for Olympic gold at Paris 2024.
Surpass your limit. Right here, right now.
Career Highlights
2023 USA Taekwondo World Team Member
2023
3rd Place - Korean Open, Jeollabuk-do, South Korea (-68kg)
3rd Place - Costa Rica Open, San Jose, Costa Rica (-68kg)
1st place - World Team Trials, Tulsa, OK (-68kg)
1st place - Pan-Am Games Team Trials, Tulsa, OK ( -68kg)
2nd place - Brazil Open, Rio de Janeiro, Brazil (-68kg)
2022
3rd place - Belgian Open, Lommel, Belgium Men's (-68kg)
2nd place - Puerto Rico Open, Guaynabo, Puerto Rico (-68kg)
1st place - USATKD Pan-Am Championship Team Trials, Colorado Springs, CO (-68kg)
1st place - USATKD Grand Prix Finals, Colorado Springs, CO (-68kg)
3rd place - Dominican Republic Open, Punta Cana, Dominican Republic (-68kg)
1st place - Pan Am Series 1, Fort Worth, TX (-68kg)
3rd place - President's Cup, Jacksonville, FL (-68kg)
3rd place - World Taekwondo Grand Prix, Manchester, England (-68kg)
2021
1st place - U.S. Grand Prix Series, Fort Worth, TX (-68kg)
1st place - U.S. National Championship, San Antonio, TX (-68kg)
1st place - Senior Grand Slam, Colorado Springs, CO (-68kg)