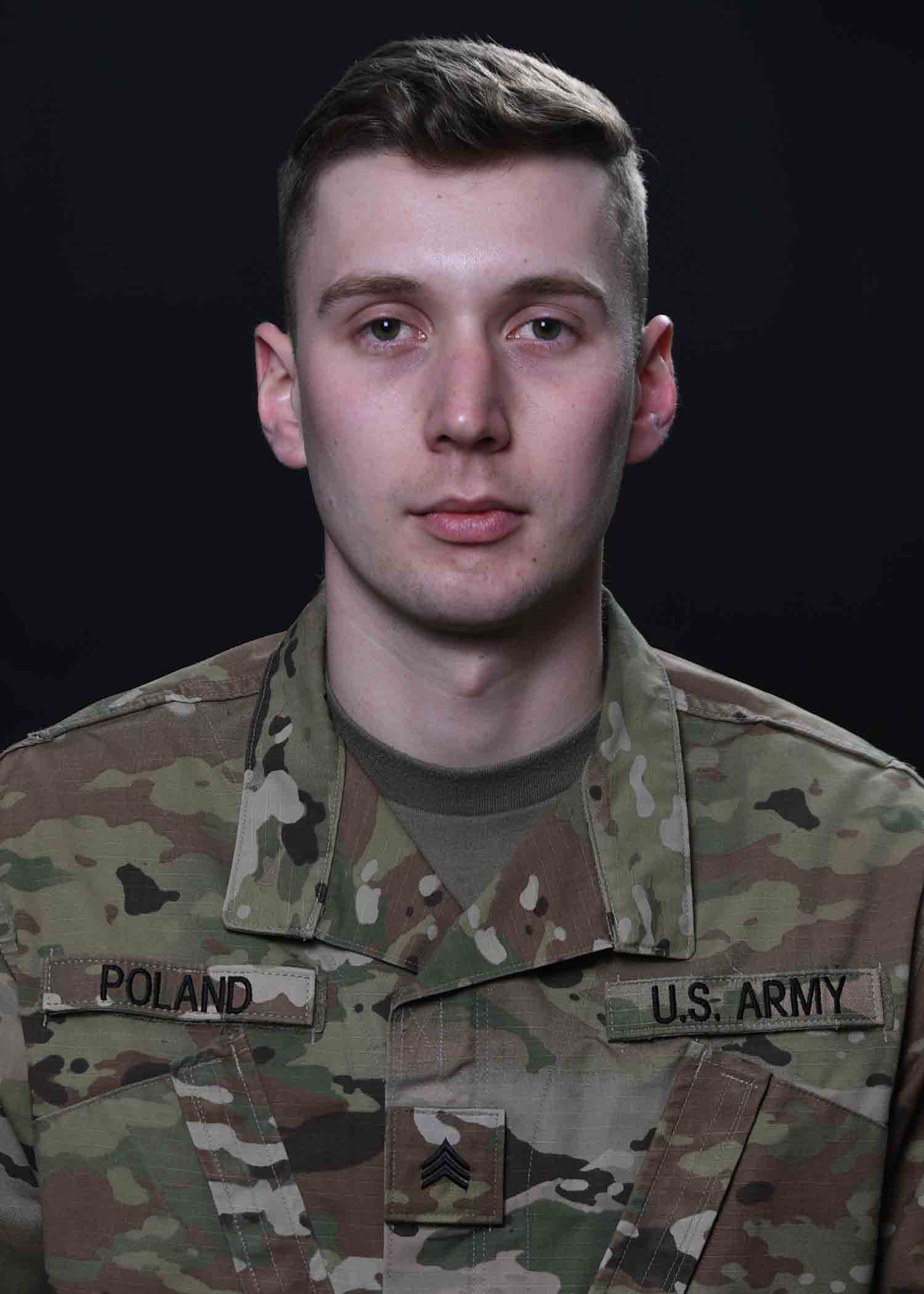 SGT Niklas Poland
Taekwondo Assistant Coach
Hometown:
Summerville, SC
High School:
Summerville High
College:
Embry-Riddle Aeronautical University Online
Niklas followed in his siblings' footsteps when he began taekwondo, and it quickly became a passion. He showed early promise, and medaled at a senior event (18-32) while he was still a junior competitor. By the time he enlisted in the Army, he had medaled twice at nationals and excelled at multiple international tournaments. His first tournament after basic training, he won an international bronze, and he has continued his upward trajectory in the sport since then.
Nothing you work for comes immediately. You need to go through every step of the process to be successful in anything.
Career Highlights
2018
2nd place - Canadian Open (80kg)
3rd place - Costa Rica Open (80kg)
2nd place - U.S. National Championships (80kg)
2017
2nd place - U.S. National Championships (80kg)
3rd place - U.S. Open Las Vegas, NV (80kg)
3rd place - Costa Rica (80kg)
U.S. Pan-American Championships Team Member (80kg)
2016
U.S. Pan-American Championships Team Member (80kg)