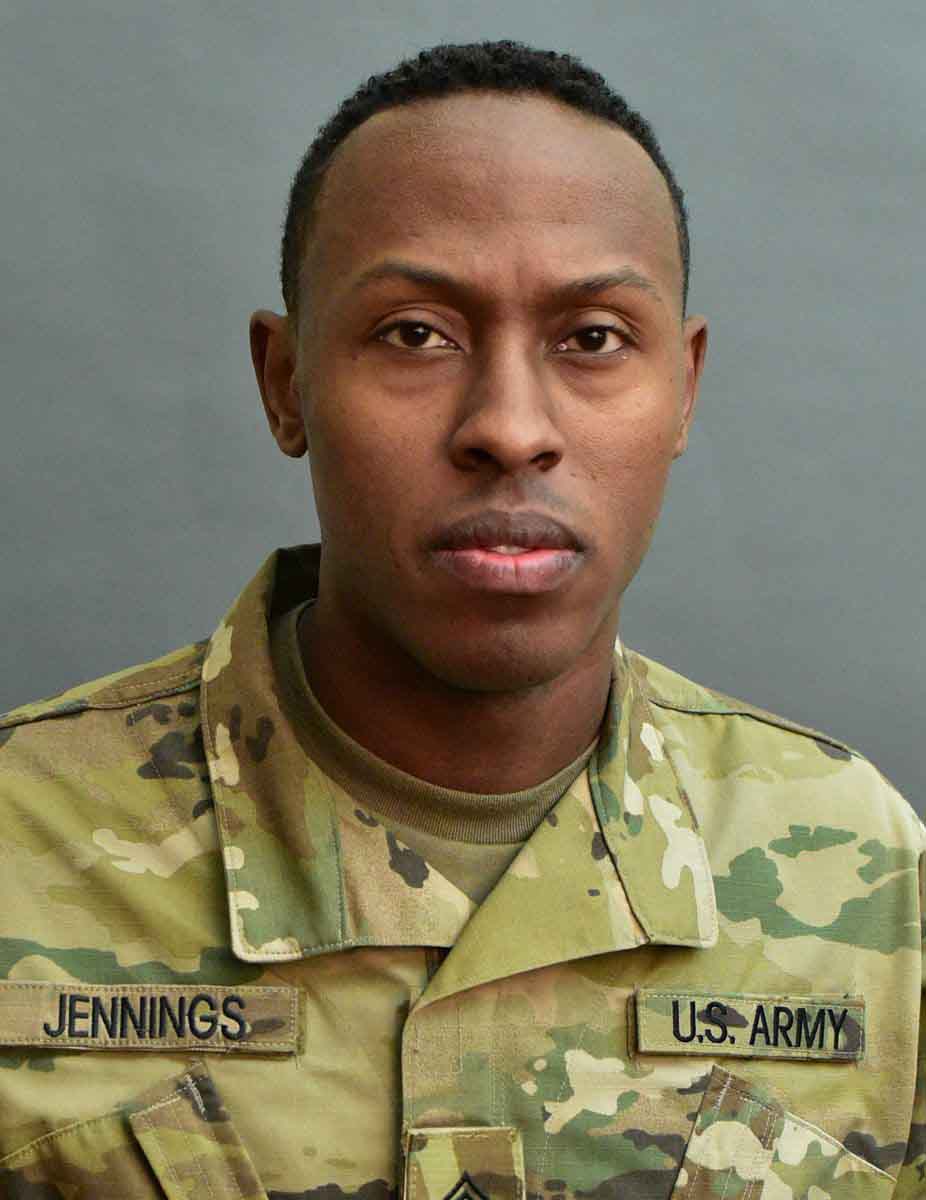 SGT Terrence Jennings
Taekwondo Assistant Coach
Hometown:
Alexandria, Virginia
High School:
T.C. Williams High School
College:
Northern Virginia Community College
Joined Army:
February 2016
While strolling in the local mall, eleven-year-old Terrence saw a kiosk promoting a new taekwondo school. Since his favorite cartoon featured the martial arts, he tried it out. By 2000, Terrence was traveling on his first plane ride to Hawaii for a competition, which he won. As a high school junior, he made the 2003 Junior National Team and won a bronze medal at the Junior Pan American Championships. As a WCAP Soldier-athlete, he trains remotely in Miami with the USA Olympic taekwondo coach, and recently won gold at the 2018 US Nationals Championships in Salt Lake City.
No matter how big the step, just make sure you're moving forward.
Career Highlights
---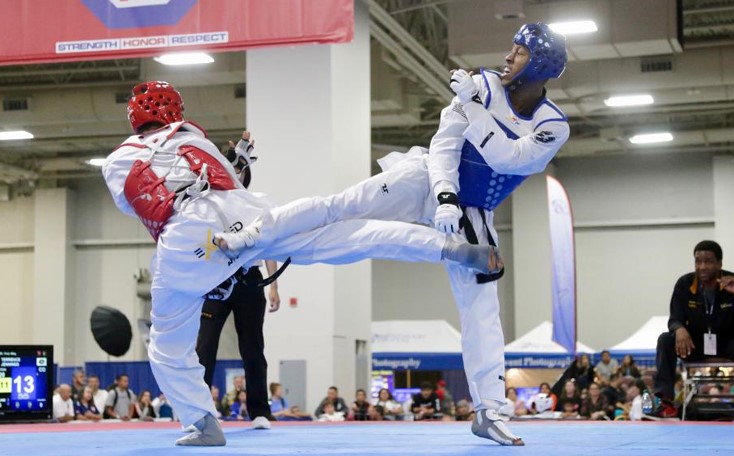 Gold Medal, US Nationals. In his last competition as an athlete, Terrence won five straight matches to claim the gold. His performance was a return to form. Because the US didn't compete in his weight division for the 2016 Olympics, he wrestled a weight class up—and claimed an alternate slot. Before his gold at US nationals, he recovered from an ACL surgery the year before. "This was a good victory for me," he says. "Now, I'm looking forward to coaching Soldier-athletes."....
.... Since this victory, Terrence has officially become a WCAP wrestling coach. "Throughout my career, I've experience some of the best coaching, and I've always taught, coached, and done public speaking. I can't wait to help other athletes achieve their dreams full-time."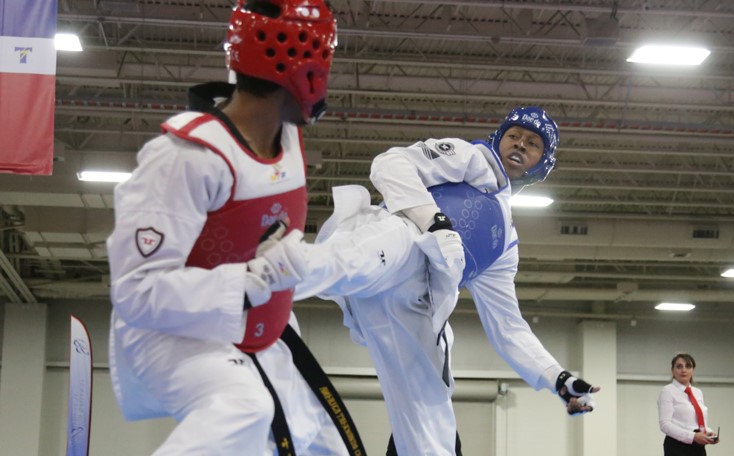 Bronze Medal, Olympic Games. Terrence wrestled all his matches on a single day, and knew he'd medaled by that night. His first bout was at nine in the morning, and his last was at nine at night—a grueling day, but one he'd readied himself for. "We did a lot of mental prep before the event, going into the gym on Sunday at seven, doing three or four matches in the day without leaving." ....
....His experience in London was intense, he says: "Most wrestling events, you'll have as many as 16 matches going on at the same time. At the Olympics, you've got 5000-plus people in the arena cheering, with TV cameras and bright lights. And there's no tomorrow. You're not guaranteed another shot at the Olympic Games."
Bronze Medal, Pan American Games. USA Taekwondo requested Terrence sit this event out so he wouldn't be injured before the Olympics, but his coach, Juan Moreno, pushed for his attendance. "I fought a Brazilian wrestler and beat him—and this was a guy I had lost to twice before."