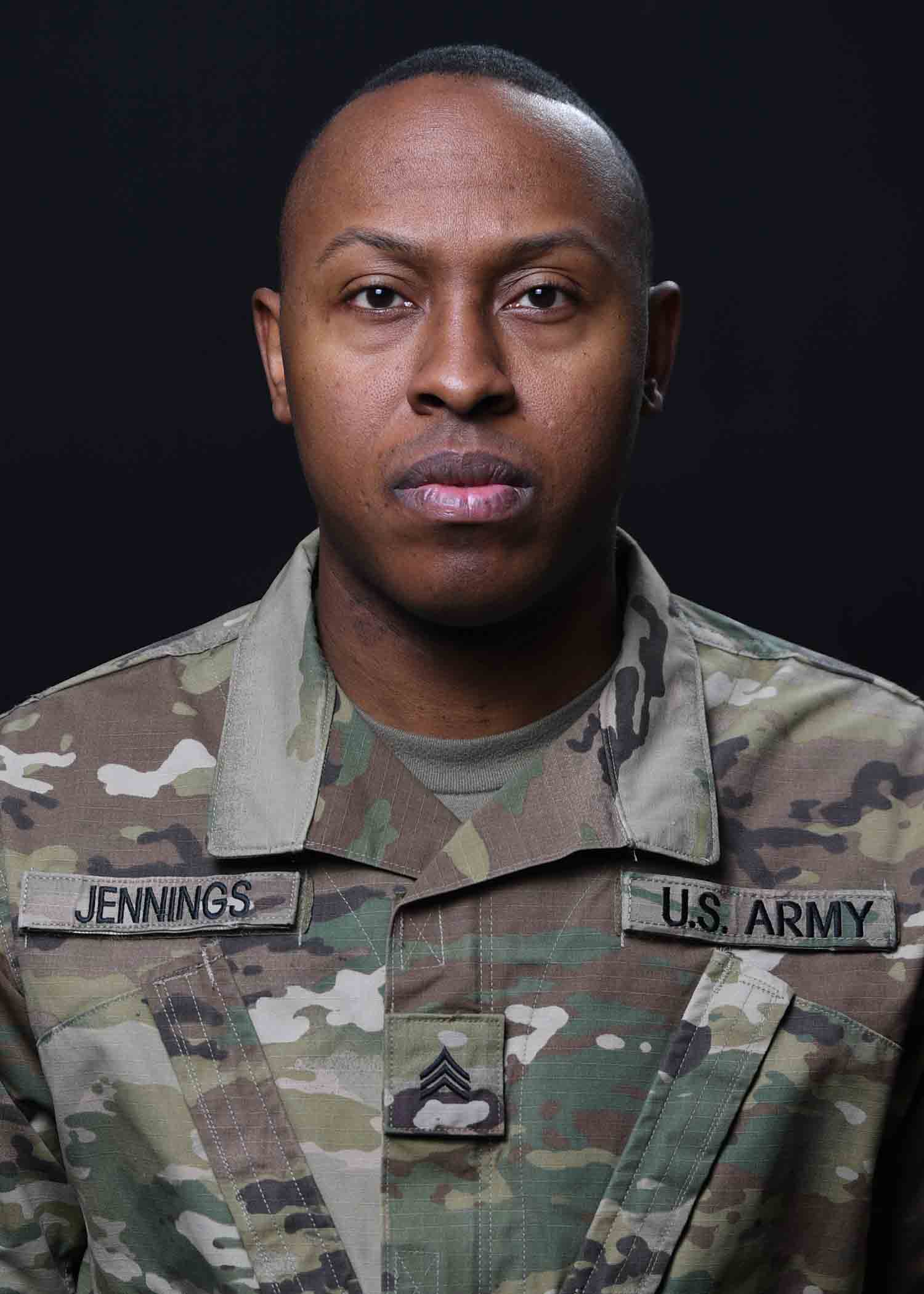 SGT Terrence Jennings
Taekwondo Head Coach
High School:
T.C. Williams High
College:
Northern Virginia Community College
Joined Army:
February 2016
While strolling in the local mall, eleven-year-old SGT Terrence Jennings saw a kiosk promoting a new taekwondo school. Since his favorite cartoon featured the martial arts, he tried it out. By 2000, Terrence was traveling on his first plane ride to Hawaii for a competition, which he won. As a high school junior, he made the 2003 Junior National Team and won a bronze medal at the Junior Pan American Championships. As a WCAP Soldier-athlete, he trains remotely in Miami with the USA Olympic taekwondo coach, and recently won gold at the 2018 U.S. Nationals Championships in Salt Lake City.
No matter how big the step, just make sure you're moving forward.
Career Highlights
2012 Olympic Bronze Medalist
2020
U.S. Olympic Assistant Coach
2019
U.S. World Championships Team Coach
U.S. Pan American Games Qualifier Team Coach
2018
U.S. Nationals Championships in Salt Lake City
2016
U.S. Olympic Team Member, Alternate
2015
U.S. Olympic Team Member
2012
U.S. Olympic Team Member
2011
U.S. Pan American Games Team Member