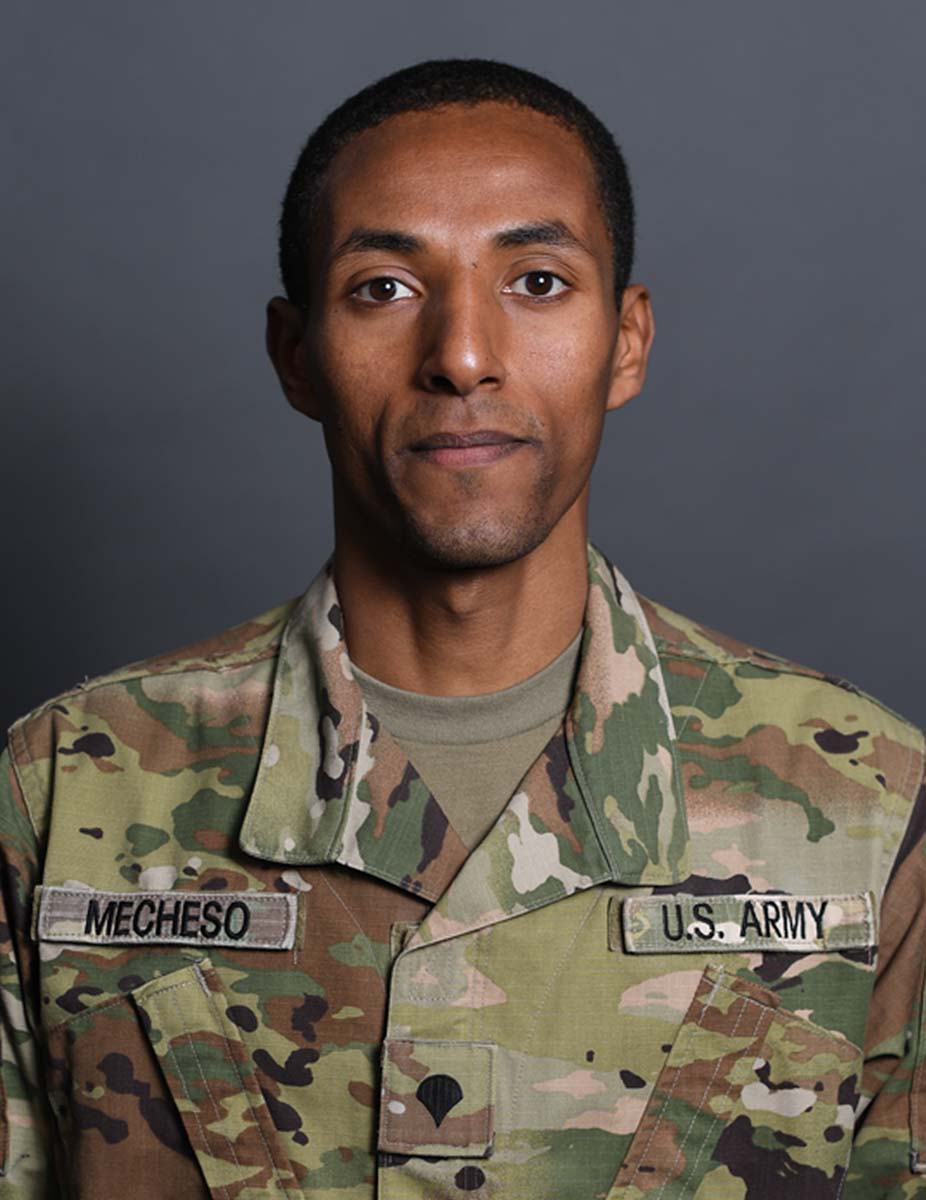 SPC Girma Mecheso
10,000m
High School:
Berkmar High School
College:
Oklahoma State University
MOS:
92Y, Unit Supply Specialist
Girma started running in 2006, after watching the Olympic Games and world championships. He quickly found he had talent in distance running, and won the Georgia high school state championship in 2006 and 2007. In college, he racked up accomplishments in a variety of distance races, including a personal best 27:52 time in the 10,000 meters. A four-time NCAA All American runner, Girma ran professionally after his distinguished collegiate career. Now a WCAP Soldier-athlete, he's preparing for competition at the highest levels.
Being a Soldier-athlete means a lot to me because I am part of a big team. It motivates me to work hard every day.