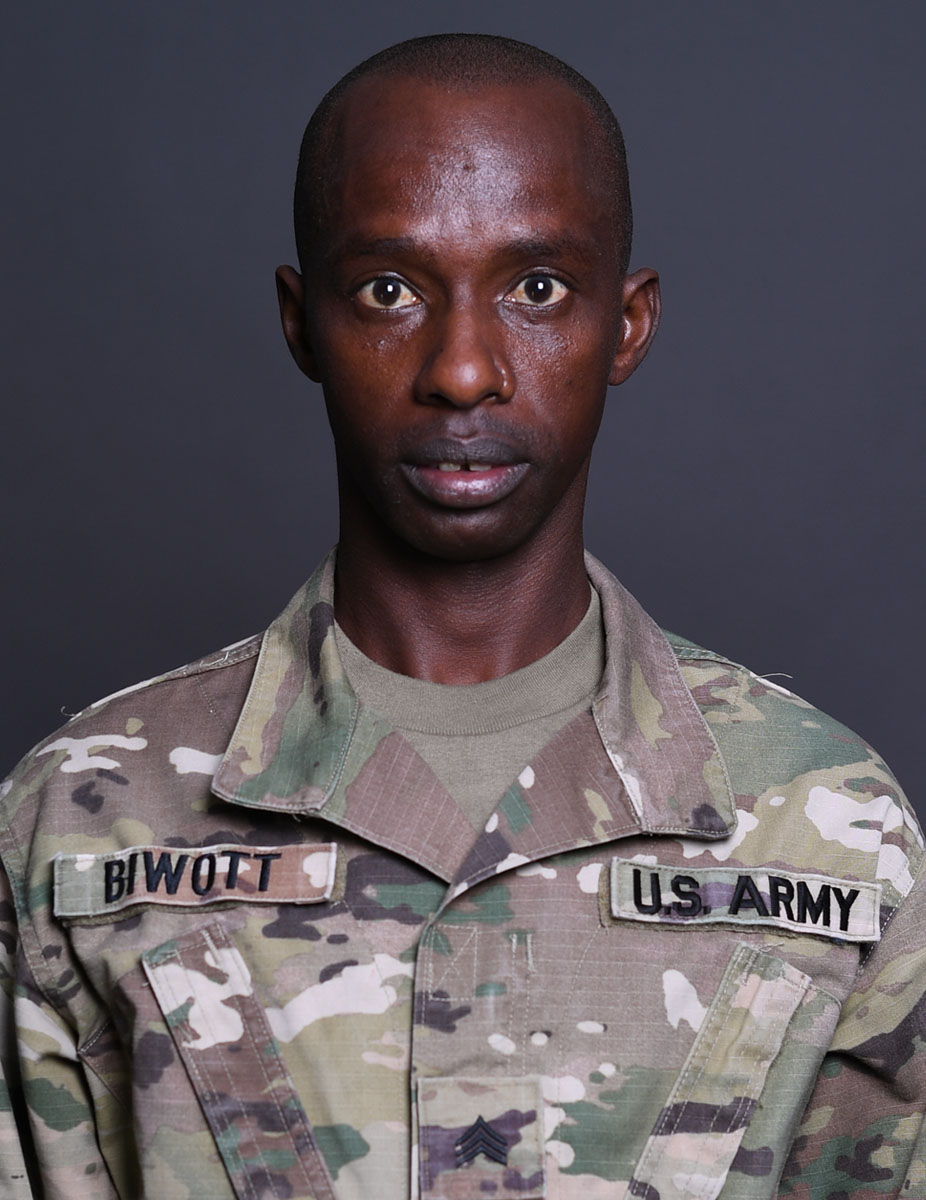 SGT Michael Biwott
10,000m
Hometown:
Colorado Springs, CO
High School:
Kerio Valley Secondary School
College:
American International College
Joined Army:
January 2016
MOS:
92Y, Unit Supply Specialist
Growing up in Kenya, Michael found his passion for running early. He ran through high school, traveling locally and racking up victories. After graduation, he heard about athletic scholarships to study in the states. Motivated by the idea, he started training seriously and soon found himself competing in both cross country and track and field for American International College. He earned an impressive ten All American titles during his collegiate career. Since joining the Army, he has made a name for himself as a long-distance runner domestically and on the international stage – and he continues to improve as he vies for a chance to compete in the Olympics.