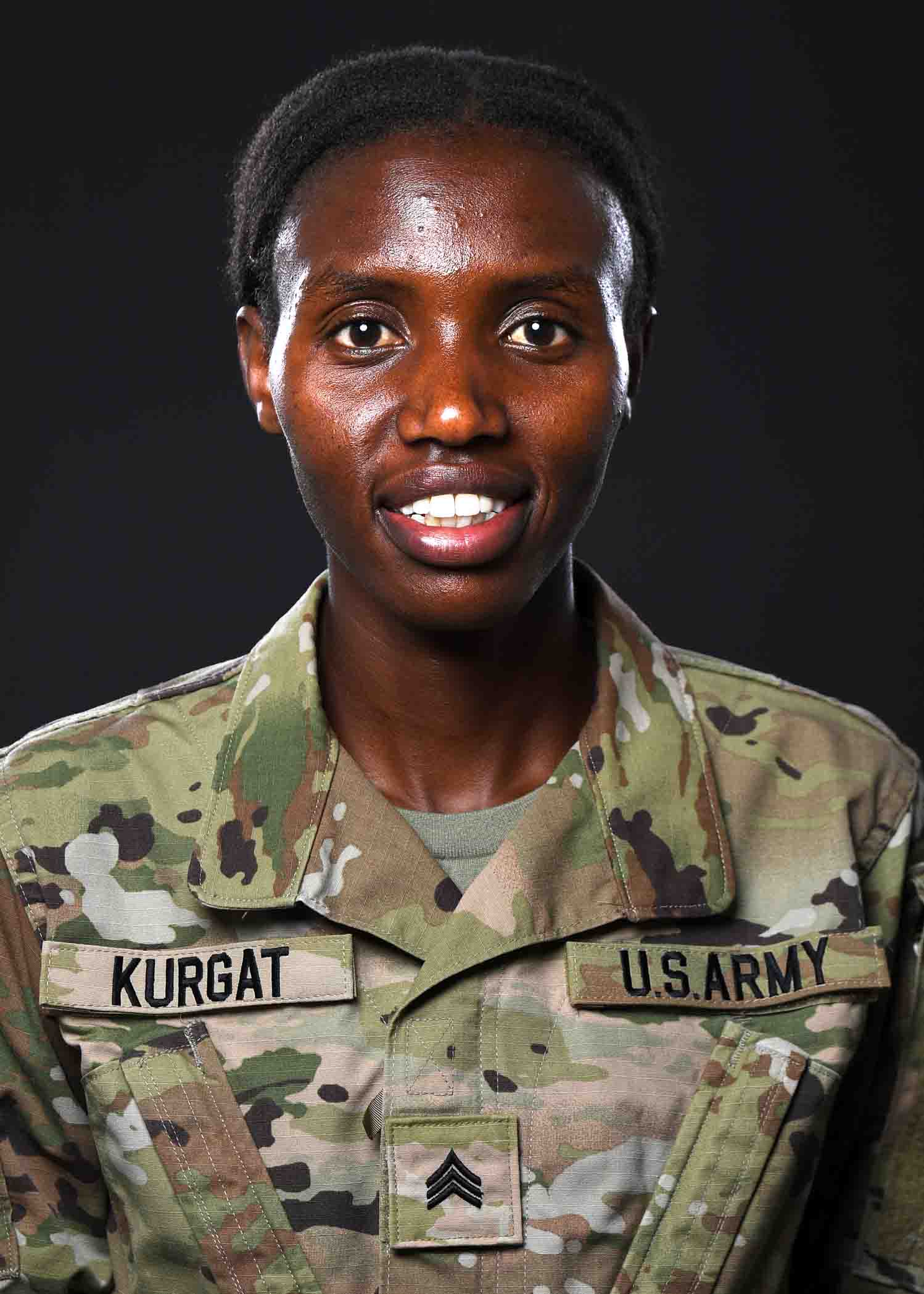 SGT Ednah Kurgat
Track and Field
Hometown:
Colorado Springs, CO
High School:
Biwott Ng'elel Tarit Seconday School
College:
University of New Mexico
MOS:
91D, Tactical Power Generation Specialist
A late start into competitive running hasn't hurt Ednah in the slightest. Though she started long-distance running only after completing high school in her native Kenya, her performance immediately showed an unusual combination of drive and talent. She wanted to secure an athletic scholarship for further studies abroad – and ran well enough to do that at the University of New Mexico. An NCAA Cross Country champion, Ednah graduated in May 2020, enlisted in the Army the same month, and now chases dreams of Olympic victory with WCAP.
The Army includes people from different backgrounds, and WCAP gives me the opportunity to interact with people from different cultures and learn from them as well.
Career Highlights
2023
U.S. World Cross Country Team Member
1st Place - USATF 6K National Championships, Canton, OH
3rd place - Sound Running Cross 8K Championships, Austin, TX
1st place - USATF 10K Cross Country Championships, Richmond, VA
2022
1st place - Crazy Eight 8K Road Race, Kingsport, TN
2021
1st place - Olympic Trials Qualifier, Virginia Beach, VA (5,000m)
4th place - USATF Grand Prix, Eugene, OR (5,000m)
2nd place - Sound Running Track Meet, San Juan Capistrano, CA (10,000m)
2019
1st place - Sharon Colyear-Danville Season Opener (5,000m)
2018
1st place - Mountain West Outdoor Championships (10,000m)
2017
NCAA Cross Country Champion