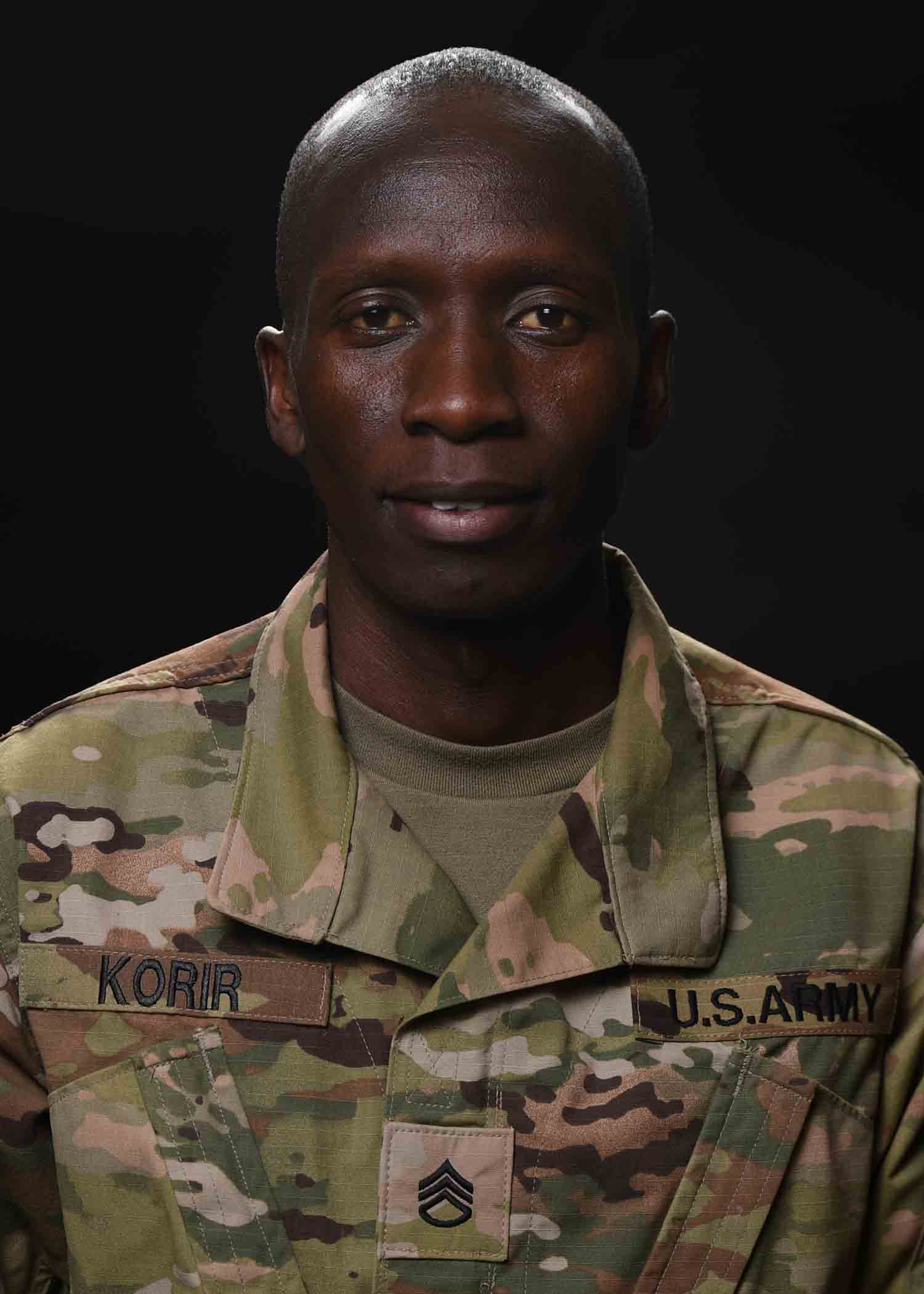 SSG Leonard Korir
Marathon
High School:
Kipsangui High School
Joined Army:
September 2015
MOS:
88M, Motor Transport Operator
Leonard started running in 2008, while still in high school in Kenya. He found inspiration in world-renowned Kenyan runners like Paul Tergat. "I liked their work ethic and how they trained hard every day," Leonard says. He ran cross country and track for Iona College, and enlisted in the Army in 2015. Leonard didn't rest after graduating basic training. He instead launched into a grueling training schedule to prepare for the Olympics – and made the Olympic team. Since then, the Olympian has continued to see his personal bests get better and better.
Running requires a lot of discipline and teaches patience. It's hard while training for my event, but easy during competition.
Career Highlights
---
USATF Half Marathon National Championship - 2nd Place
USATF Marathon Olympic Trials - 4th Place (Olympic Alternate)
U.S. World Cross Country Team Member
3rd Place, USATF Cross Country National Championships
US World Cross Country Team Member
"I had wanted to make the team, I made it and I raced well," Leonard says. He finds that his training in a number of race lengths makes him a stronger performer overall. "When you run very well in cross country, you run well in longer races, too." This race, held in Kampala, Uganda, won't be his last. He's training up for the next world event, to set for Denmark.
12th Place, London World Championships
Leonard's performance in London wasn't simply a personal best 27:25. "I ran even better than in Rio—a whole ten seconds better," he notes. For Leonard, the time validates his training strategy, and shows the potential for continued improvement. "I need to keep on working just as hard. If I stay healthy and keep it up, I'll shave another 10 seconds off my time," he says.
Personal Best Half Marathon Time of 59:52 in New Delhi, India.
An important part of elite athletics is setting goals, and Leonard has the US record for the half marathon in his sights. "The half marathon in under an hour has always been my goal," he says. With 59:43 as the US record, his performance in New Delhi put him within shooting distance. On his way, he also wants to make the teams for the Tokyo Olympics and the World Championships in Doha.
14th Place, Olympic Games.
Leonard's swift ascent in the running world surprised everyone, including him. After joining the Army, he paused his intense running regimen for Basic Training and Advanced Individual Training. Since he only had a few months' preparation before the Olympic trials, he wasn't expecting much—but he earned a slot. He completed in Rio, running the 10,000m with a near-personal best 27:35 that earned him 14th place. "The people were cheering so loud," he says. "It was truly wonderful."