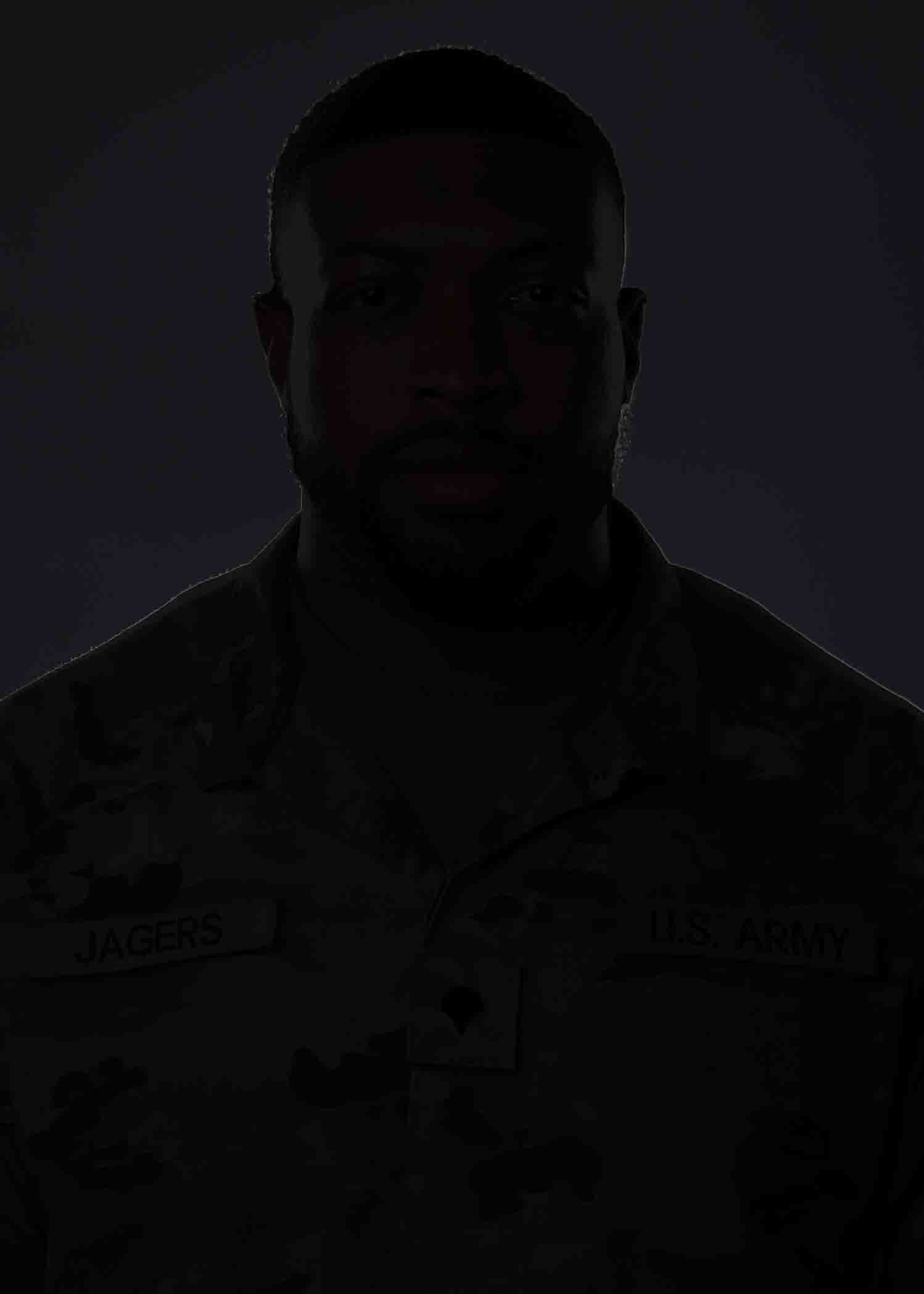 SPC Reginald Jagers
Track and Field
Event:
Men's Discuss Throw
College:
Kent State University
Joined Army:
November 2022
MOS:
88M, Motor Transportation Specialist
Reginald Jagers, a talented track and field athlete hailing from Cleveland, Ohio, excels in the discus throw. His journey began in high school, where he discovered his passion for track after leaving football. Reginald's dedication and natural talent led him to numerous achievements, including becoming a 5-time All-American, NACAC & Pan American games bronze medalist, and a US Champion in the discus throw. In 2021, he reached his pinnacle, representing Team USA in the Tokyo Olympics as an Olympian. Joining the Army in November 2022, he aims to serve his country while continuing his athletic pursuits, grateful for the unique opportunity to combine his God-given talents with his calling in the military.
Nobody cares, work harder.
Career Highlights
2020 U.S. Olympian (Discus Throw)
5 Time All-American
Left-Handed World Record Holder (Discus Throw)
2021
2nd Place - USATF Olympic Trials, Eugene, OR (Discus Throw)
U.S. Olympic Team Member, Tokyo, Japan (Discus Throw)
2019
3rd Place - Pan American Games, Peru (Discus Throw)
2018
3rd Place - NACAC Games, Canada (Discus Throw)
U.S. Continental Cup Team Member, Budapest (Discus Throw)
U.S. World Cup Team Member, England (Discus Throw)
1st Place - USATF National Championships (Discus Throw)
2017
1st Place - World University Games, Taiwan (Discus Throw)(Team Captain)
2013
3rd Place - Jr. Pan American Championships, Columbia (Discus Throw)