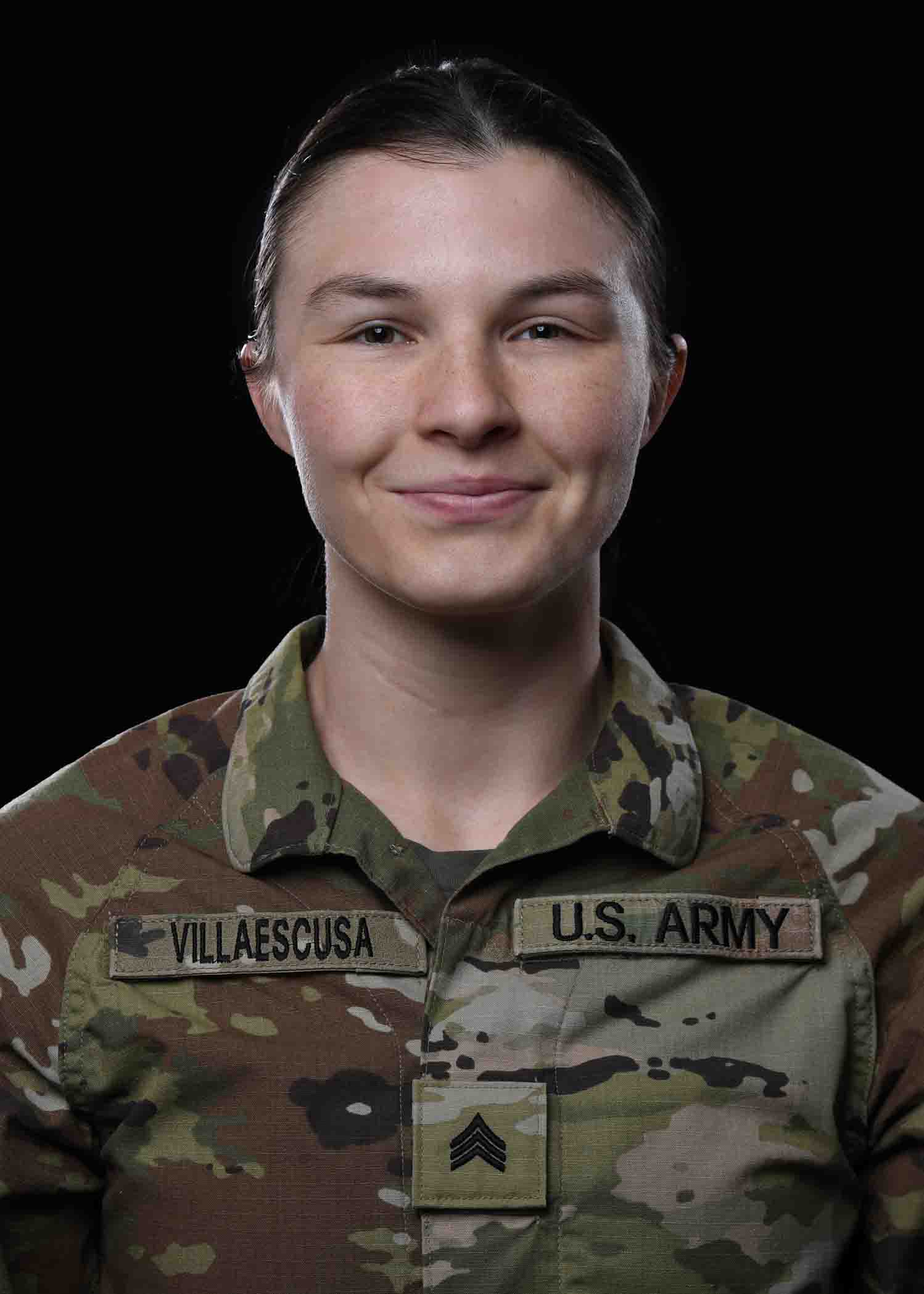 SGT Areana Villaescusa
Freestyle Wrestling
High School:
Rio Rico High
College:
University of Colorado at Colorado Springs
Joined Army:
September 2016
MOS:
42A, Human Resources Specialist
Wrestling was deep in Areana's family, with uncles, father, and a brother who wrestled. She started competing in 6th grade against the wishes of her father, who was also the high school coach. As a youth she took second at the largest high school wrestling competition in the country, the Asics Vaughn Nationals in Fargo, North Dakota, during her freshman year. At 17 she moved to Colorado Springs to train at the Olympic Training Center for three years while going to university full time and working nights as a nursing assistant. Since joining the Army and WCAP in 2016, Areana has focused intently on perfecting her wrestling skills – and winning the next match.
I love this sport because it provides the highest of highs and lowest of lows. It keeps us humble and continuously working to be better than yesterday.
Career Highlights
2023
2nd Place - USA Wrestling Final X Challenge, Colorado Springs, CO (Freestyle 55kg)
3rd Place - U.S. Open, Las Vegas, NV (Freestyle 55kg)
2021
Senior National Team Member (Freestyle 55kg)
2017
2nd Place - U23 World Team Trials (Freestyle 57kg)
4th Place - Dave Shultz International Memorial (Freestyle 57kg)
2nd Place - U23 World Team Trials (Freestyle 57kg)
4th place - Dave Shultz International Memorial, Colorado Springs, CO (Freestyle 57kg)
2016
3rd place - UWW Junior World Team Trials (Freestyle 55kg)
2015
2nd place - UWW Junior World Team Trials (Freestyle 55kg)