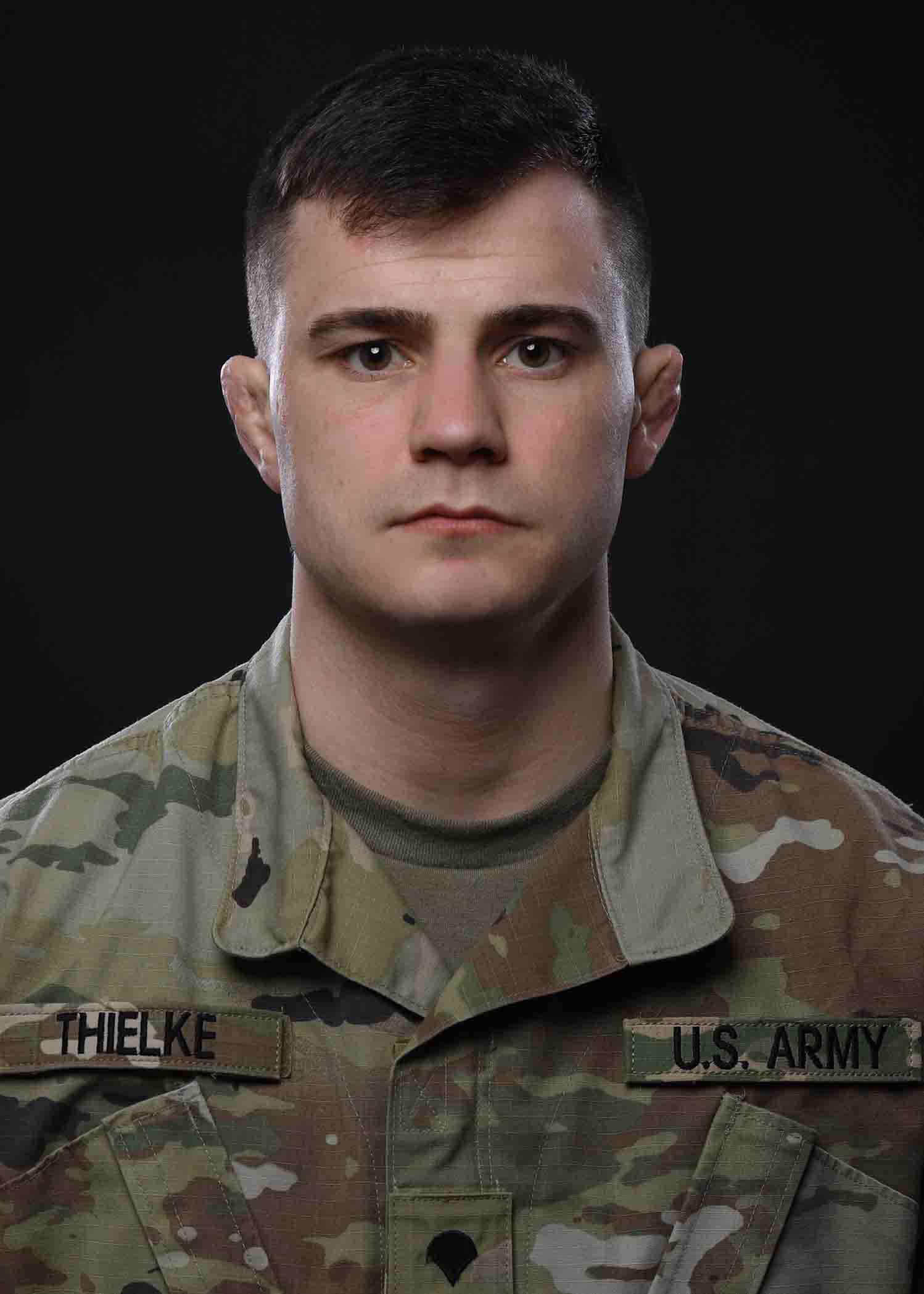 SPC Jesse Thielke
Greco-Roman Wrestling
High School:
Germantown High
College:
University of Wisconsin-Madison
Joined Army:
January 2020
MOS:
13M, Multiple Launch Rocket System
Like many in the late nineties, Jesse started wrestling because he thought it would be like what he saw on TV. Though he tried gymnastics and baseball, the mat exerted a strong pull on him. As he grew, he found himself traveling around Wisconsin and across the country. His high school career hit its climax with an arena-wide standing ovation after he'd won his fourth high school state championship. Between high school and the Army, he made two Senior World teams, was an NCAA D1 National Qualifier for the Wisconsin Badgers, and competed in the 2016 Olympics. With the WCAP, he's laser-focused on returning to the Olympics again.
I am proud to be a U.S. Soldier and absolutely honored to be able to represent my country doing the sport that I love most.
Career Highlights
2023
2nd place - U.S. National Championships, Las Vegas, NV (Greco-Roman 67kg)
1st place - Armed Forces Champion (Greco-Roman 67 KG)
1st place - Armed Forces Champion (Freestyle 65 KG)
2022
U.S. World Team Member
U.S. National Champion
2016
U.S. Olympic Team Member
U.S. Olympic Trials Champion