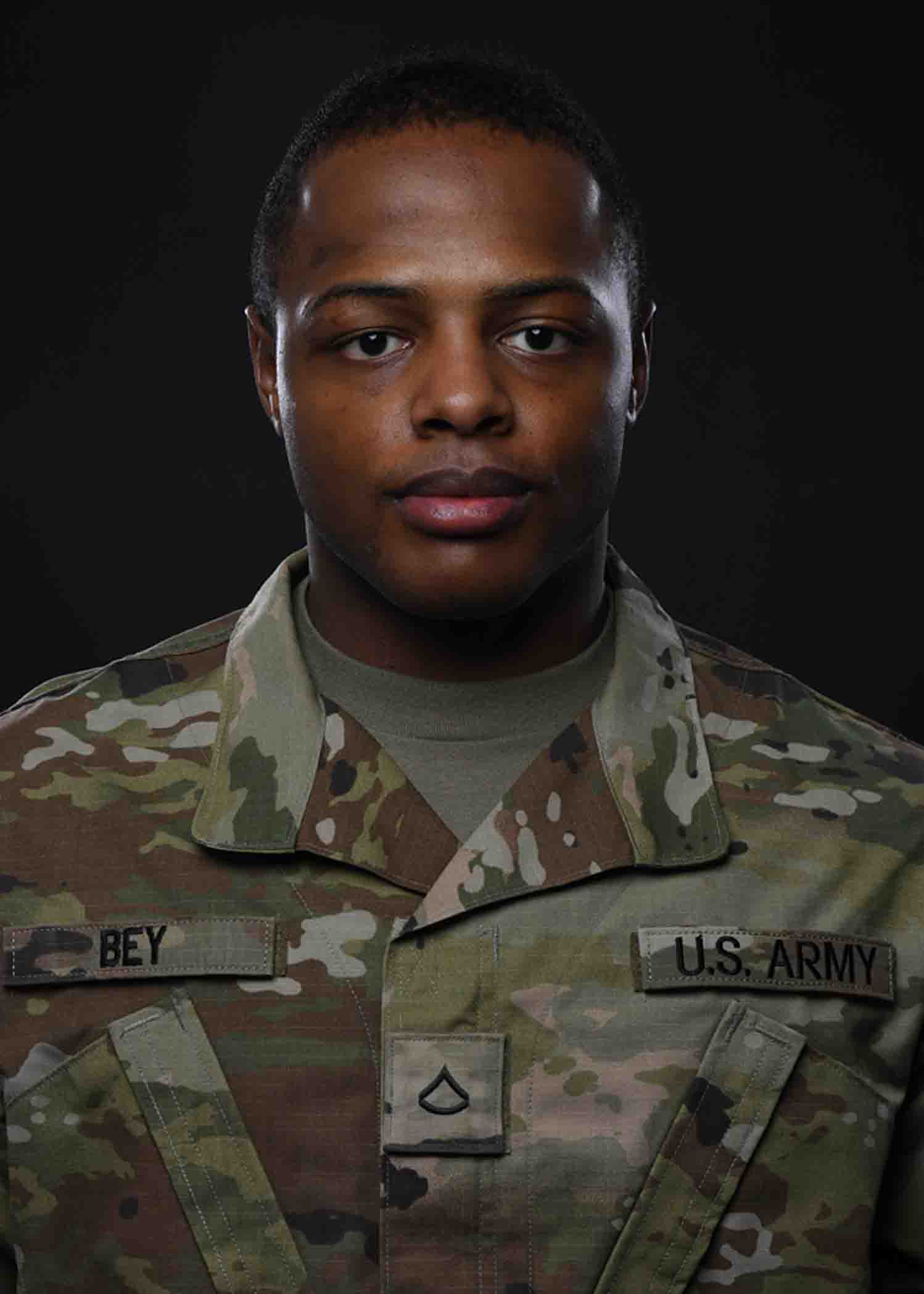 PFC Kamal Bey
Greco-Roman Wrestling
Hometown:
Colorado Springs, CO
MOS:
92G, Culinary Specialist
PV2 Bey started wrestling when he was just three years old. His father signed him up for a local kids club, and from then on, he loved the sport. He chose wrestling because it felt the most fulfilling and he loves the feel of actual hard work. Through Wrestling, Bey feels he has always been pushed and progressed as an individual: mentally, physically, and emotionally.
Whether you can or you can't, you're right. - Henry Ford
Career Highlights
5x US Open Champion
2023
2nd Place - World Ranking Tournament, Budapest, Hungary (Greco-Roman 77kg)
1st Place - Final X Wrestling Tournament, Newark, NJ (Greco-Roman 77kg)
1st place - Pan-American Championships, Las Vegas, NV (Greco-Roman 77kg)
1st place - U.S. Open Wrestling Championships, Las Vegas, NV (Greco-Roman 77kg)
2022
U.S. World Team Member
1st Place - Final X Wrestling Tournament, Stillwater, OK (Greco-Roman 77kg)
1st place - U.S. Open Wrestling Championships, Las Vegas, NV (Greco-Roman 77kg)
2018
Junior World Champion
Senior World Team Member
Zagreb Grand Prix Bronze Medalist