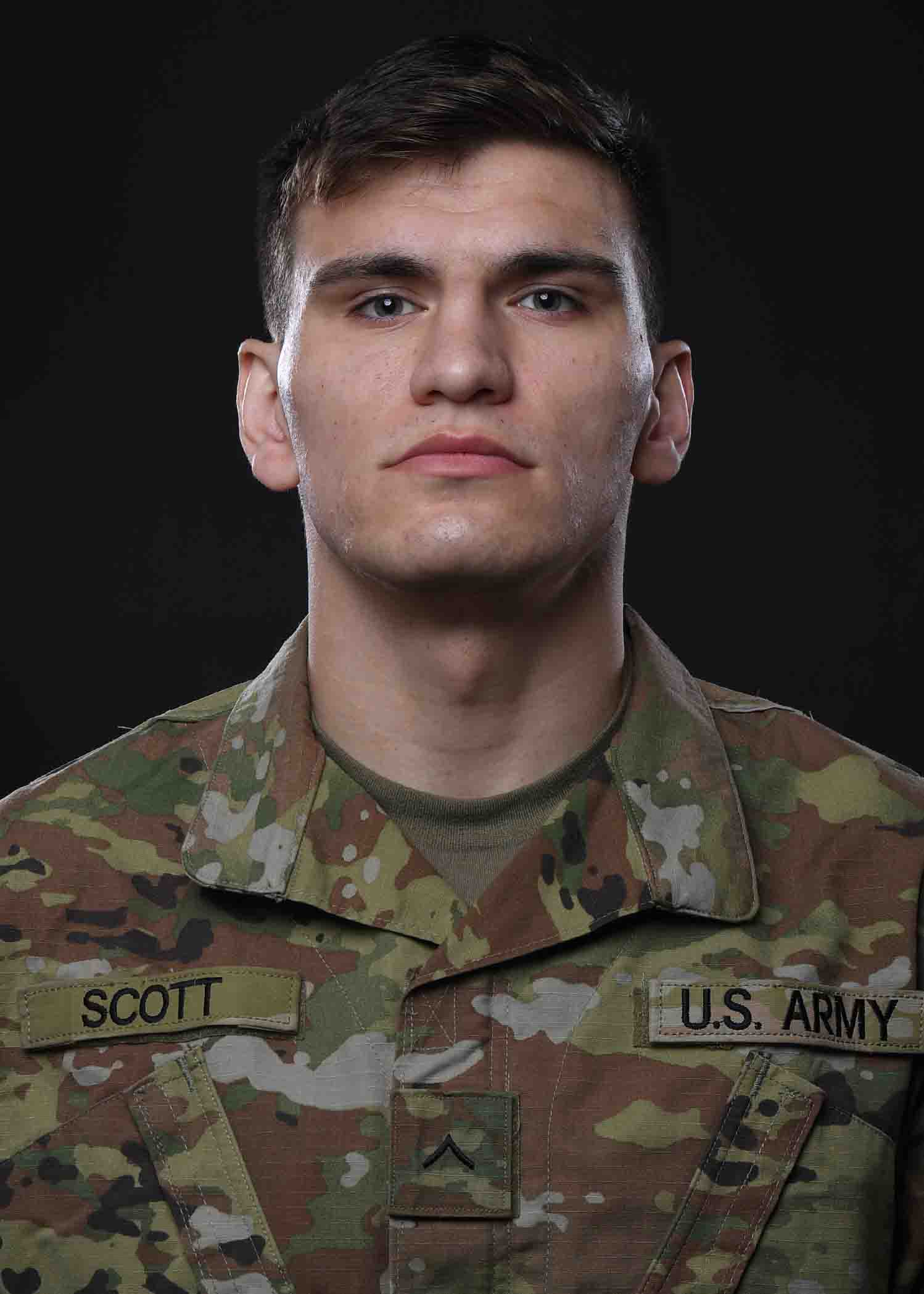 PVT Justus Scott
Greco-Roman Wrestling
High School:
Green Valley High
Joined Army:
November 2021
MOS:
92G, Culinary Specialist
Scott started wrestling when he was just 7 years old after being introduced to the sport by his family. After trying the sport, he instantly fell in love with it, loving the high intensity practices and the level of effort required. He loves the pressure the sport brings, knowing that everything coming down to take a Win lies on his shoulders. Scott loves the discipline required, and how matches are 1v1, elevating the level of effort required.
Scott joined the Army to become both a better person, and a better athlete with the help of the World Class Athlete Program, and loves being able to inspire others to follow their dreams in the military.
The danger is not to set the goal too high and fail to reach it. It's to set your goal to low and reach it. - George St. Pierre
Career highlights
2023
1st place - Pan-American Championships, Buenos Aires, Argentina (Greco-Roman 72kg)
1st place - U.S. National Championships, Las Vegas, NV (Greco-Roman 72kg)
1st place - Armed Forces Wrestling, Bremerton, WA (Freestyle 70kg)
2nd place - Final X Tournament, Newark, NJ (Greco-Roman 72kg)
2021
U.S. Jr. Greco World Team Member - 72kg
Jr. U.S. National Champion - 72kg
Jr. World Championship Participant
World Team Trial Champion