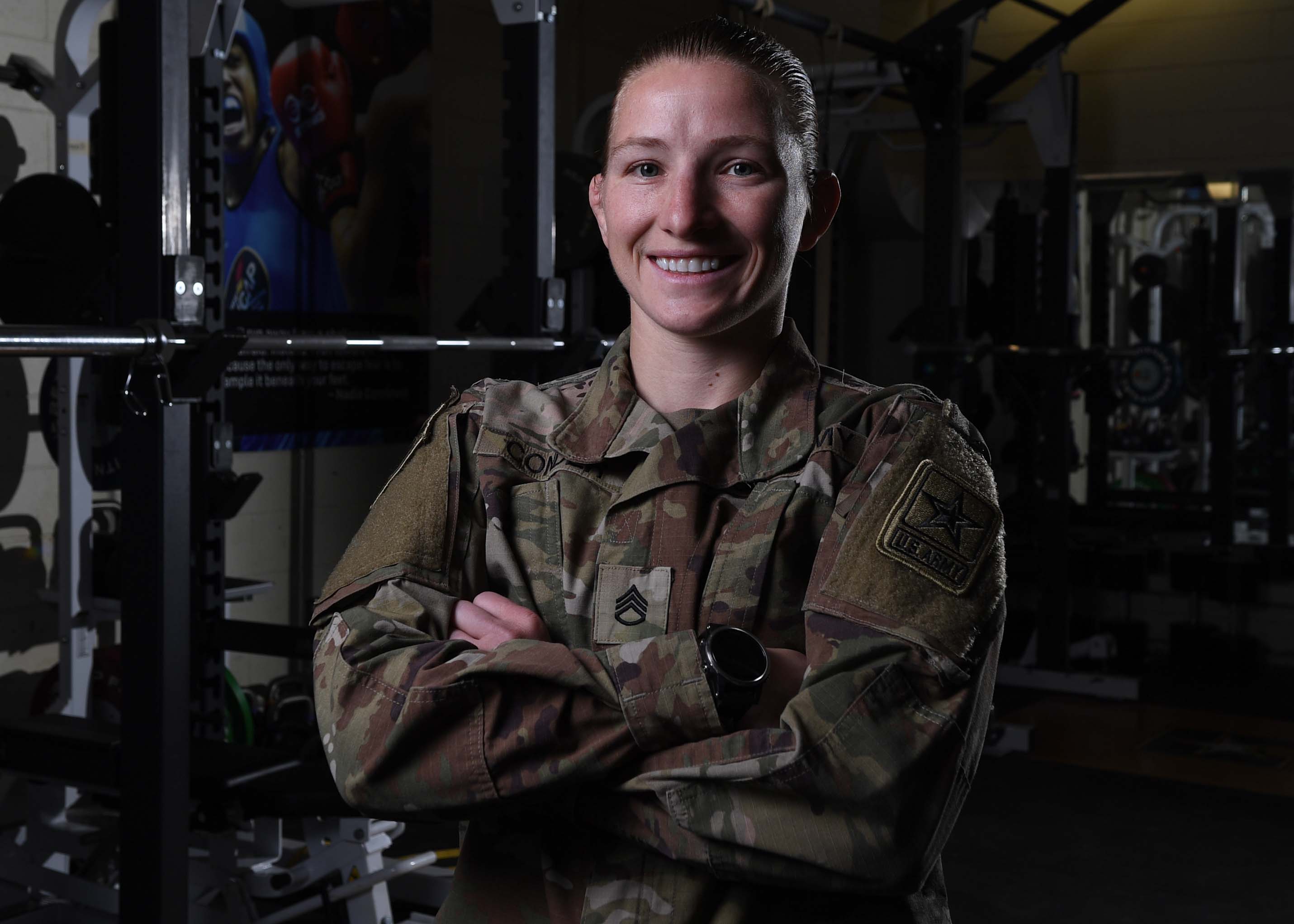 SSG Whitney Conder
Freestyle Wrestling
50kg
Hometown:
Puyallup, Washington
High School:
Puyallup High School
College:
Trident University International
Joined Army:
September 2012
MOS:
31B, Military Police
The youngest of five children, Whitney watched her brothers wrestle, and learned from them growing up. When she started wrestling herself, she was the only girl on the team, and her father coached her. She wrestled in high school and college, and then trained at the Olympic Training Center until joining the Army in 2012. In the military, she has distinguished herself as a four-time World Team member, five-time national champion, and a Military World silver medalist.
Being a Soldier-athlete means everything to me. I not only get to do what I love, but I also get to serve my country and show the world what Soldiers can do.
Career Highlights
2014, 2015, 2017, 2018, 2019 – U.S. World Team Member
2011, 2014, 2015, 2017, 2018, 2019 U.S. National Champion
2016 Olympic Trials Silver medalist
2015, 2019 Pan American Games Champion
2014 Military World Championships Silver medalist
2009-2019 - U.S. National Team Member