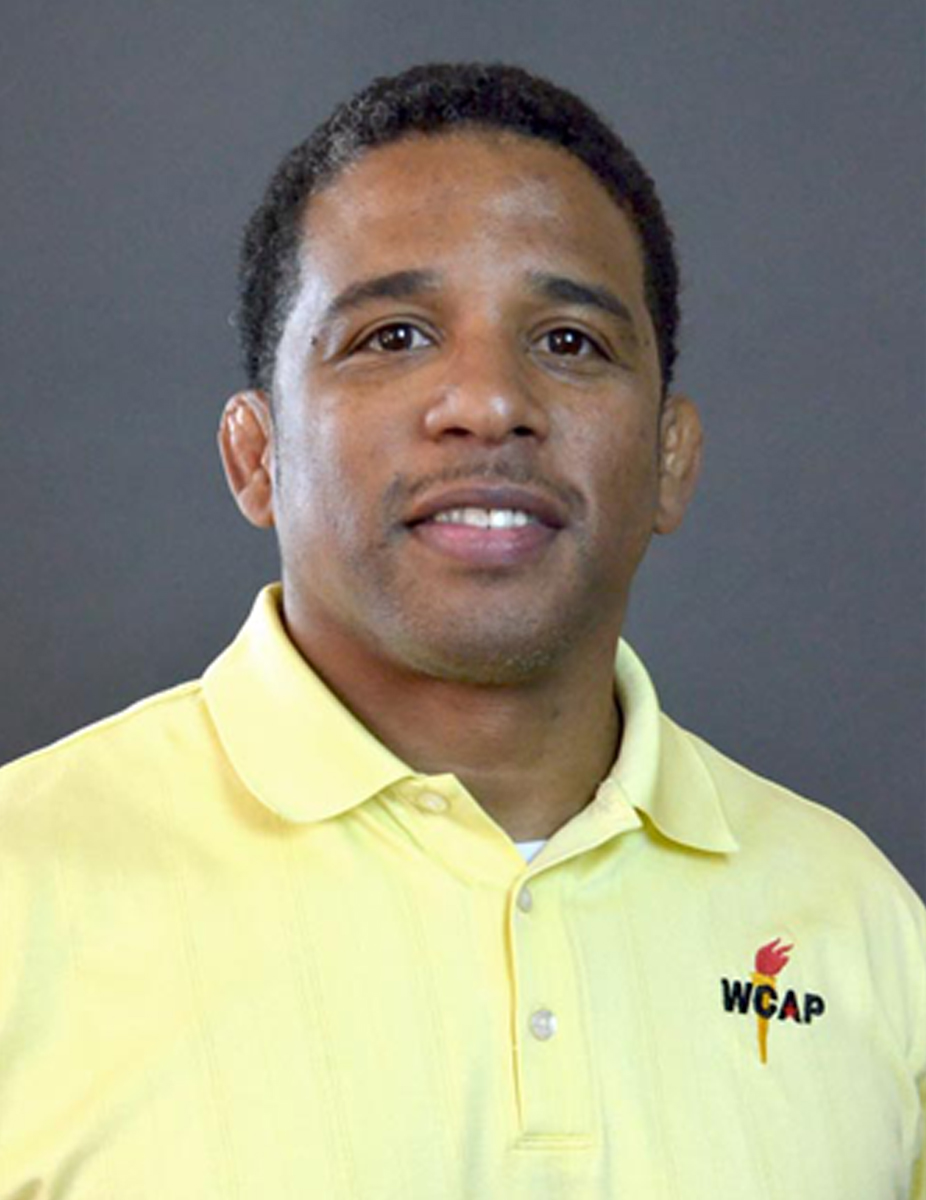 Shon Lewis
Wrestling Head Coach
Hometown:
Oakland, California
High School:
Placer High School
College:
University of Oregon
Shon started wrestling in 1982, when the varsity team was scheduled to train and compete in Hawaii. As a freshmen, he didn't want to miss Hawaii…and knew he could beat the senior in his weight class. In fact, as a freshman in high school, he was the first varsity freshman from his school to win the Oakland Athletic League for Albany High. Shon attended the University of Oregon on a wrestling scholarship and achieved immense success as a Greco-Roman wrestler. Since 2000, he has devoted himself to improving others as the WCAP head wrestling coach.
Everyone has a plan until they get punched in the mouth.
Co-Head Olympic Coach, Greco Roman Wrestling. A fixture of the world wrestling scene, Shon brought his third team to the Olympics, this time in London. He placed three WCAP wrestlers on it, too. "It feels good when you've put guys on the highest level team, and they're representing the US," he says. After training for so long as a team, Shon takes special pride in their accomplishments. "I love helping someone accomplish that thing no one can take away." He says, "Now, they'll be Olympians to their last breath."
Assistant Olympic Coach, Greco Roman Wrestling. Pulling on his Olympics experience, Shon prepared his athletes—including one WCAP Soldier—for the challenges ahead in China. That included intense workouts and mental training, as well as a psychological component. "We had conversations before getting there. I made sure to tell my athletes what to do, and what to watch out for." He adds, "For one thing, I didn't want them to get caught up trying to go see everything in China!"
Co-Head Olympic Coach, Greco Roman Wrestling. For his first Olympics as a coach, Shon found the Olympic Games at Athens, Greece, "exciting…grand." He says, "I was amazed by all the bells and whistles. Everything is so fantastic at the Olympics, you forget that this is just another event, with the same rules, and same competitors." He found that reminding his wrestlers (including one WCAP Soldier) of that fact, and keeping them focused on it, was an important contribution.
US National Team Champions, Coach. Over the years, Shon has won Coach of the Year honors four times, and coached his teams to seventeen US National Team Championships. The first championship he won as a coach was in 2000. "I had just taken over as All Army head coach, and we'd gotten beat by the Marines in March," he recalls. But Army came back in April to defeat their opponents and claim first place rights. "We all really just went in there as a team. Everyone carried their own ruck, and they were working for each other, which made us stronger as a unit."
Gold Medal, US Nationals. Of his four golds as a wrestler at Nationals, the 1993 competition stands out for Shon. "At the time, the reigning guy in my weight class was a Marine," he remembers. The last time they'd met, the Marine had beaten him in a 1-1 decision at the Olympic Trials the year before, but Shon triumphed this time. "I took him down to beat him in sudden death overtime," he says. Shon's victory earned him the stop sign-shaped gold medal wrestlers across the country vie for. During his career as a wrestler, he also claimed nineteen Armed Forces Wrestling Championships.