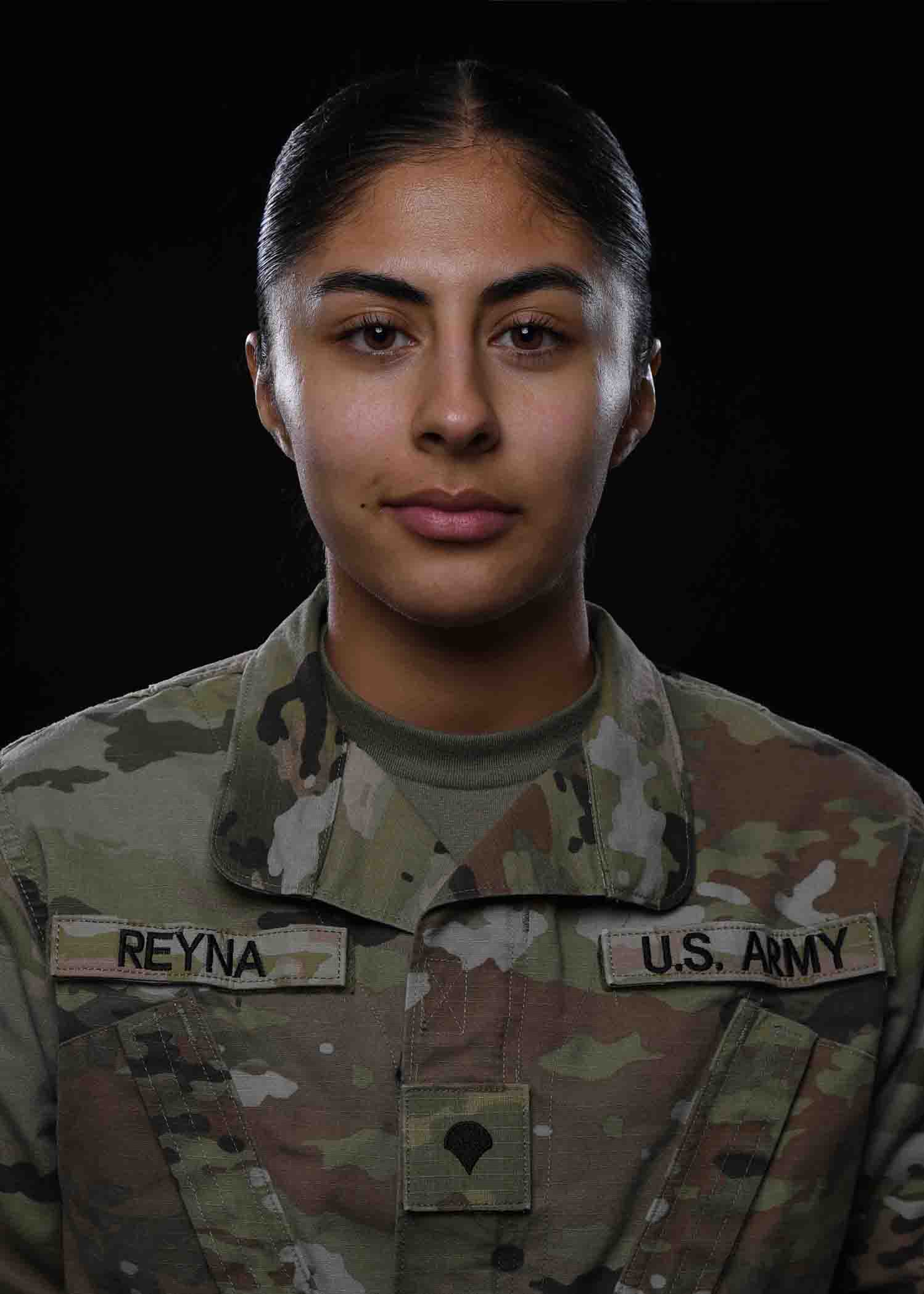 SPC Brenda Reyna
Freestyle Wrestling
Hometown:
Mount Vernon, WA
High School:
Mount Vernon High
College:
McKendree University
MOS:
42A, Human Resource Specialist
Brenda Reyna only started Wrestling after her parents had recommended she tried it for just a year. Over a decade later, she's now a Soldier-athlete in the World Class Athlete Program. Reyna had grown up watching her family members compete in the sport, but was more focused on Karate herself. After trying the sport, she fell in love with it, mainly due to the challenge it presented, and the new experiences it was giving her. After wrestling for McKendree University in college, Reyna joined the military to be able to represent her country, and achieve her goals.
I am blessed to be in this position and look forward to making my country proud through the sport I love.
Career Highlights
2023
1st place - USA Wrestling Final X Challenge Tournament, Colorado Springs, CO (Freestyle)
3rd place - U.S. National Championships, Las Vegas, NV (Freestyle 59kg)
2022
1st place - Under 23 USA Wrestling National Championships, Dallas, TX (Freestyle 59kg)
1st place - Under 23 USA Wrestling World Team Trials, Dallas, TX (Freestyle)
1st place - NCAA Collegiate National Championships (Freestyle)
2021
Junior U.S. World Team Member
2nd place - Under 23 USA Wrestling World Team Trials, Dallas, TX (Freestyle)
2nd place - NCAA Collegiate National Championships (Freestyle)
2nd place - Junior Pan American Wrestling Championships (Freestyle)