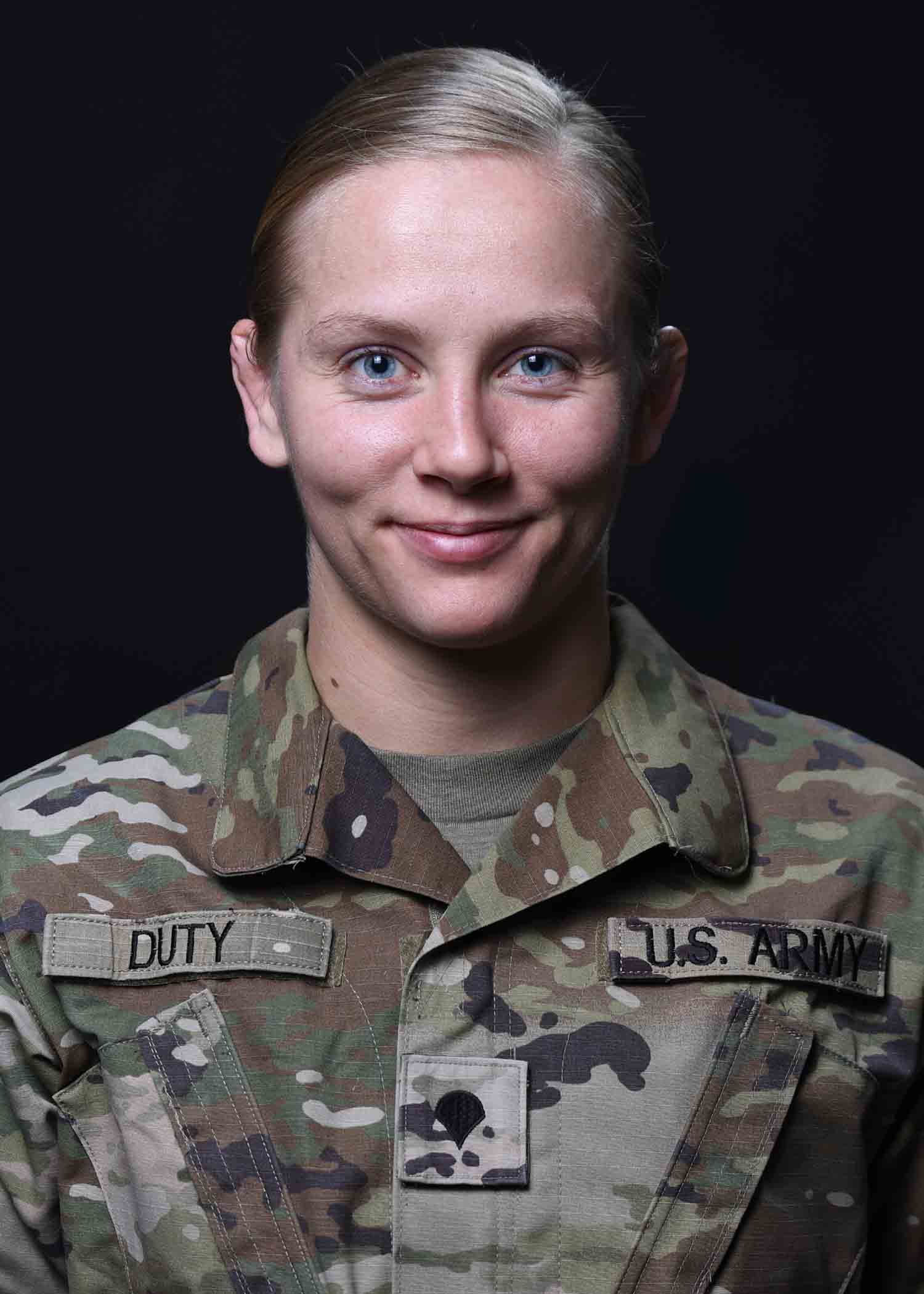 SPC Bridgette Duty
Freestyle Wrestling 62kg
Hometown:
Needville, Texas
High School:
Needville HS
College:
University of the Cumberlands
MOS:
31B, Military Police
While competing at a state cross country meet for her high school in 2015, Marie was asked if she was running to lean down for wrestling – her first introduction to the sport. Her school did not offer it, so she started training at a club nearby. She had never been the fastest runner or the strongest powerlifter, but found wrestling allowed her to combine skills she had developed in other sports. Marie wrestled for the University of the Cumberlands while studying for her bachelor's degree in biology. A three-time College All American and two-time US Open Placer, Marie also qualified for the Olympic Trials in 2021 – and looks to take her career to the Olympics in Paris in 2024.
I feel incredibly privileged to have the opportunity to wrestle while also being able to represent the Army as well as my country.
---
Career Highlights
2021
College All-American
NAIA University National Champion
2020
Olympic trials qualifier
2019
College All-American
2018
College All-American
​​​​​​