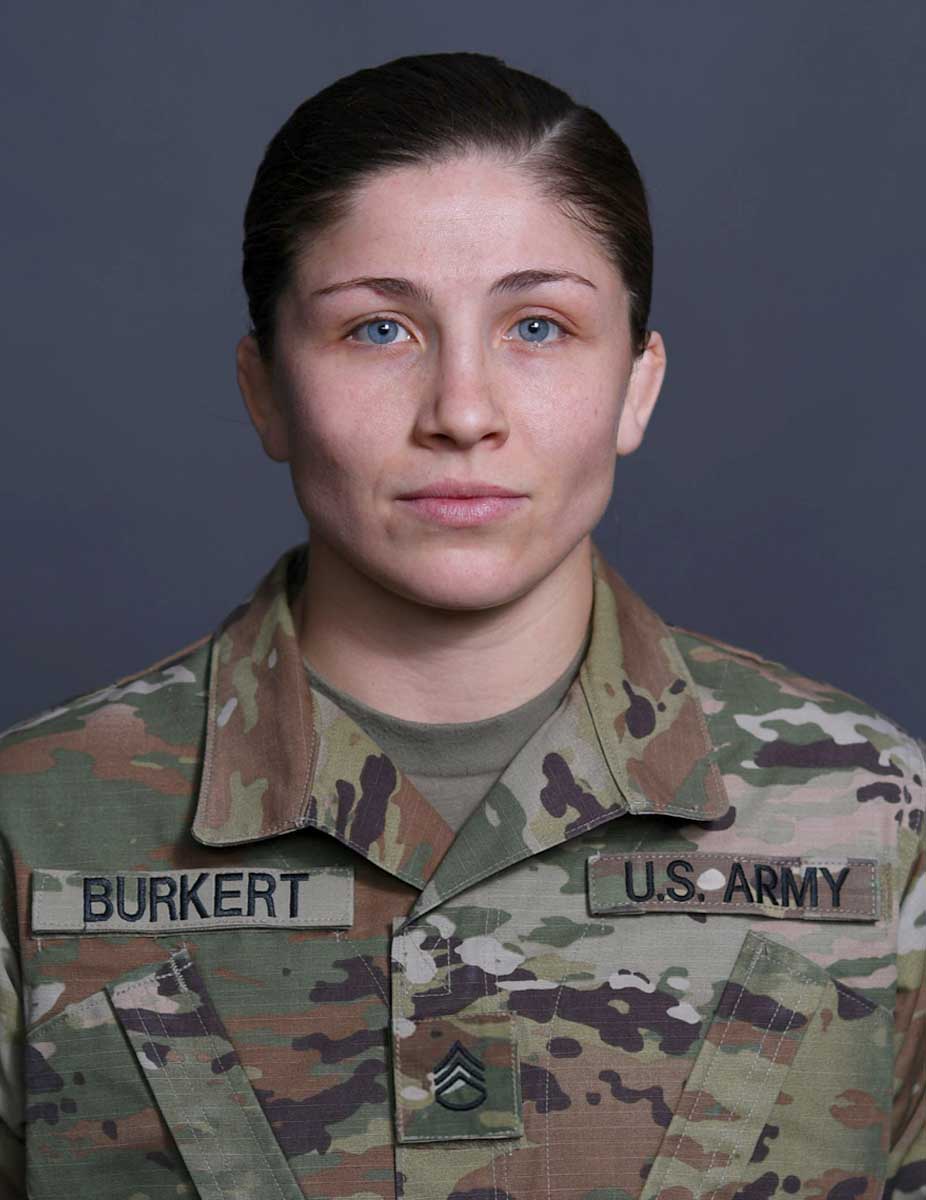 SSG Jenna Burkert
Freestyle Wrestling 55kg
Sport:
Women's Freestyle Wrestling
Hometown:
Rocky Point, New York
High School:
Marquette Senior High School
College:
University of Colorado Colorado Springs
MOS:
92Y, Unit Supply Specialist
A boy ripped a flyer out of six-year-old Jenna's hand, telling her, "Jenna, you can't do that – you're a girl!" From that moment, she was determined to prove him wrong. She chose to focus on wrestling in high school, and knew from a young age she wanted to go to the Olympics. After high school, she attended college and trained as a resident athlete at the Olympic Training Center. She joined the Army in 2016, and since then has won a national title, won the World Team Trials, and placed third at the US Open.
I am a part of something bigger than myself. I'm a Soldier, and that pushes me to perform at my absolute best.
---
Career Highlights
2021 World Bronze Medalist
2019 Pan American Games Silver Medalist
2019 U.S. National Championships Silver medalist
4x U.S. World Team Member
9x National Team Member
2014 U.S. National Champion
2011-2013 Junior World Team Member
2010 Youth Olympian
---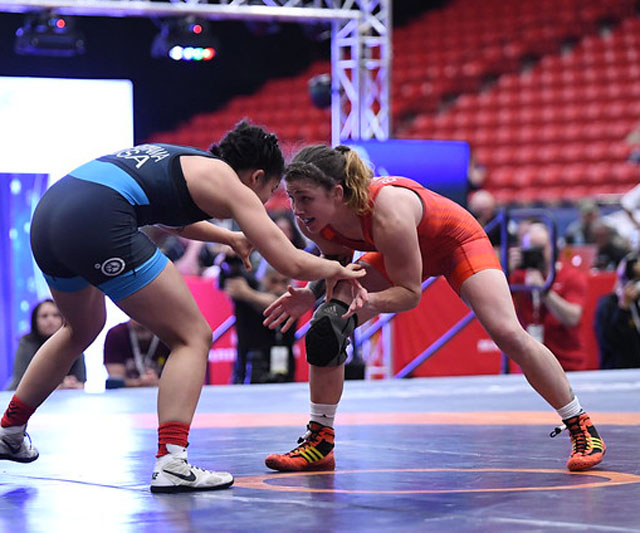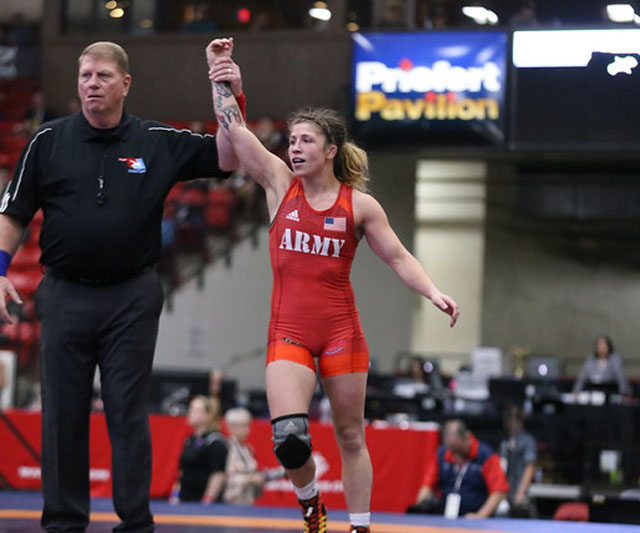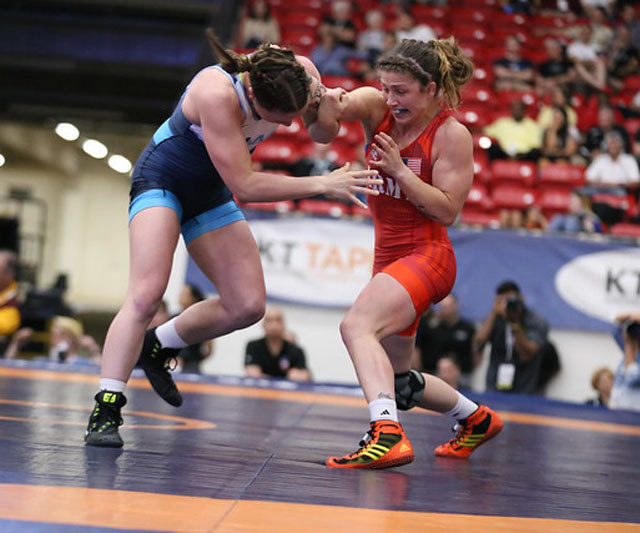 ---