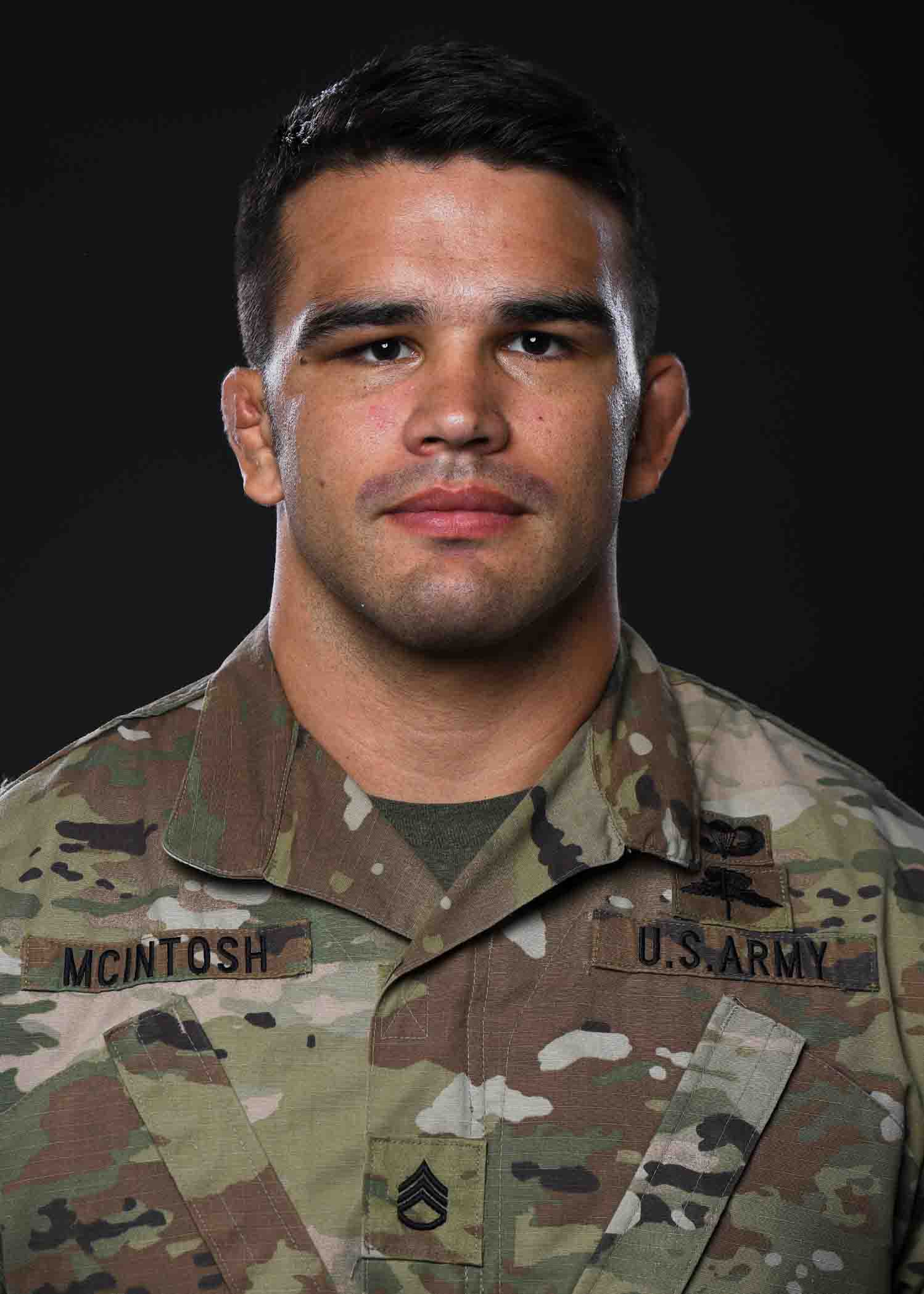 SSG Morgan McIntosh
Freestyle Wrestling
Event:
Freestyle 86kg / 92kg
High School:
Calvary Chapel High
College:
Penn State University
Joined Army:
February 2017
Morgan McIntosh began wrestling at eight years old, starting with freestyle and greco-roman before transitioning to collegiate wrestling in junior high. Excelling at the sport and winning multiple state titles in high school, he went on to wrestle for Penn State University, earning four NCAA national team titles. After college, McIntosh fulfilled his childhood dream of joining the U.S. Army. While on a deployment in Southeast Asia, he was watching the Olympic Games and decided he wanted to focus on wrestling and make a run at the 2024 Olympics. McIntosh feels grateful to have the opportunity to pursue his Olympic dreams through the support of the U.S. Army and its World Class Athlete Program.
I feel so grateful that I have been given the opportunity to chase my Olympic dreams through the support of the Army. WCAP has been amazing and has given me everything I need to train and compete.
Career Highlights
3x Division 1 All-American at Penn State (2014, 2015, 2016)
3x California High School State Champion
2x Fargo Freestyle National Champion (2010, 2011)
National High School Outstanding Wrestler Award (all weight classes)
2022
2nd place - Bill Farrell International Tournament, New York, NY2016
NCAA National Championships Finalist
Under 23 Freestyle National Champion
Under 23 U.S. World Team Member