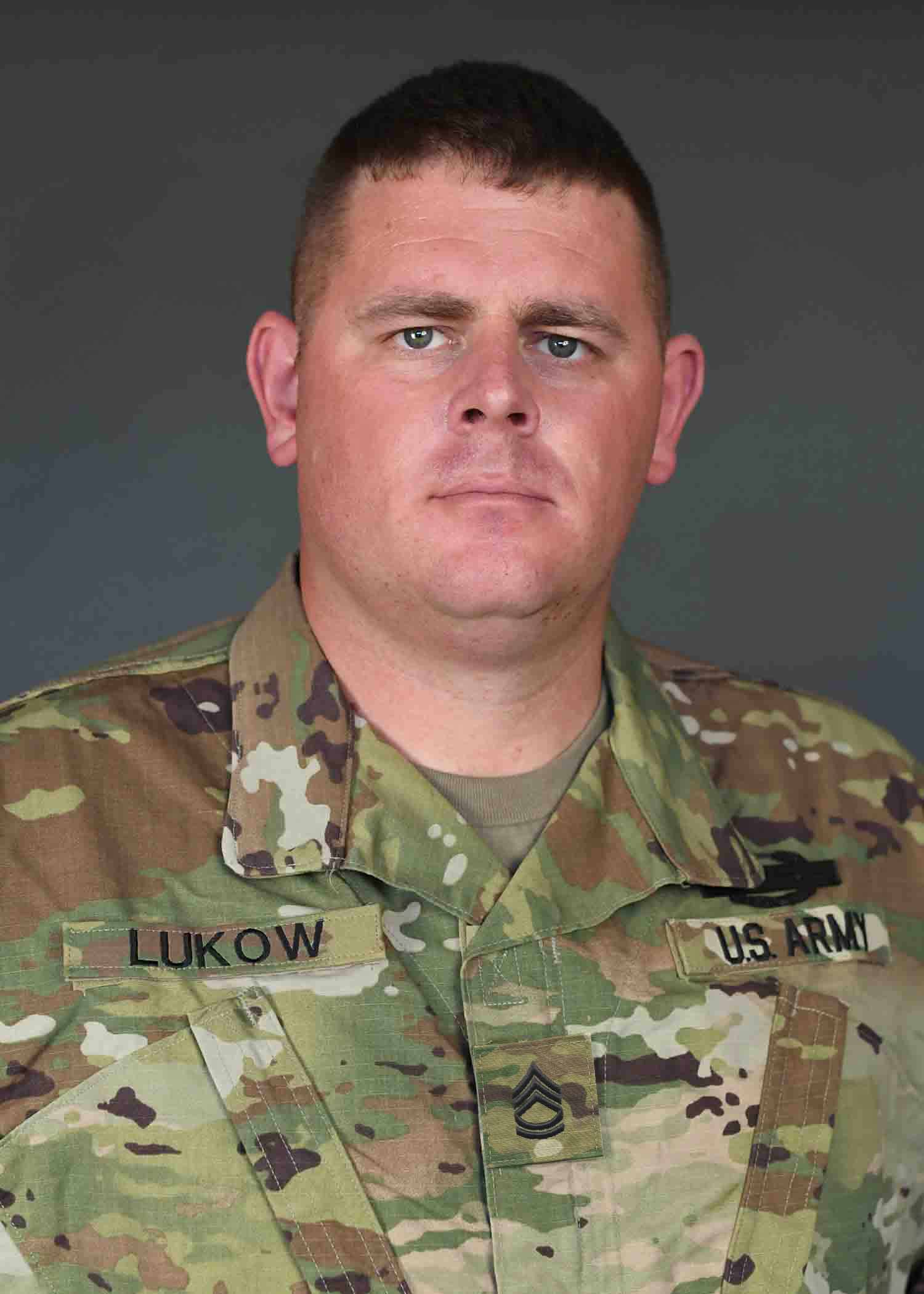 SFC Michael Lukow
Para Archery
Hometown:
Alamosa, Colorado
High School:
Sangre De Cristo Sr. High
After an impressive athletic career that took him to the all-state level in both basketball and track, Michael maintained an impressive fitness level as an infantryman. Rehab from a combat injury in 2008 introduced him to archery as a way to get used to his new prosthetic foot. Through years of hard work, he won a WCAP slot in 2011 and has racked up awards at the highest national and international competitions, including the Pan Am Championships, World Championships, and Invictus Games. In 2018, he won the paralympic archery National Championship and set a new national record.
I strive to do everything to the best of my ability. I have never handled defeat well…and won't let the loss of my foot be the first time I let something stop me.
Career Highlights
---
- 2019 World Champion (Team Event)
-USA Para-Archery World Team Member
-USA Para-Archery World Team Trials Recurve Champion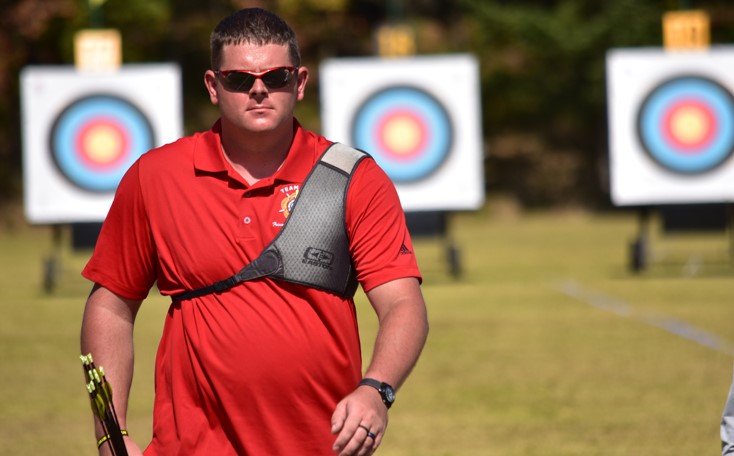 -Gold and Bronze Medals, Pan American Championships
-National Champion, set new National Record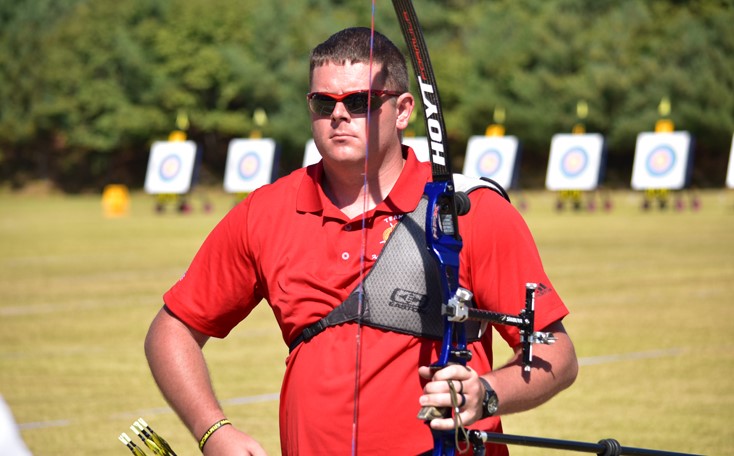 Silver (team round) and Bronze (individual) Medals, Czech Republic World Ranking Event.
For over a week, Michael shot against archers from across the world to medal in both team and individual competition. "I competed closely against the Koreans in individual, and we were really well matched. It was neck and neck the entire way through," he says. But while he focused on beating rivals in the recurve bow classification, he got to know them personally, too. "Picking on Great Britain's team was especially fun."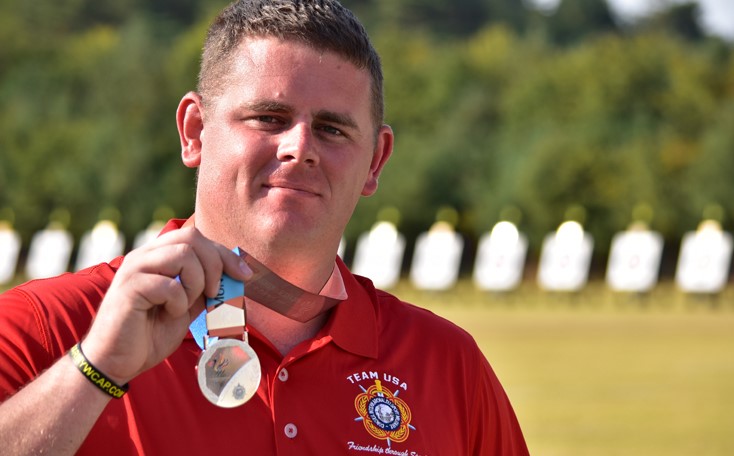 - 2017 World Silver Medalist (Team Event)
- Archery National Champion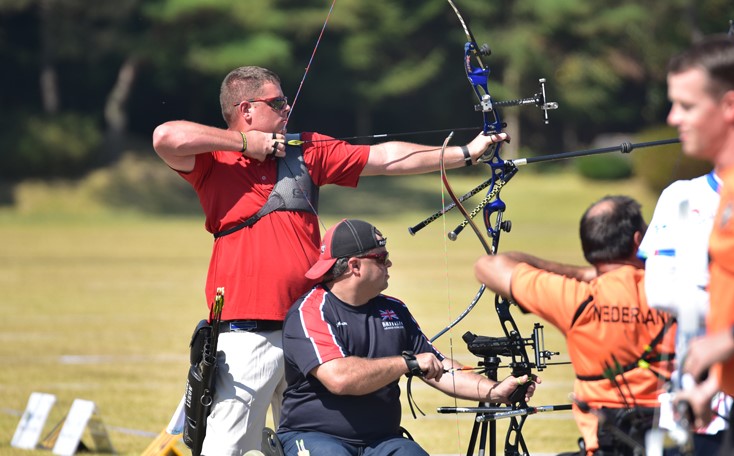 Silver Medal (team round), World Championships.
"One thing that made this event so much fun is that we took new people from the US, and they did remarkably well for the team," recalls Michael. Held in China, these championships not only brought the American team a second place finish. They also gave Michael a chance to see a teammate attain the heights of his sport—in one of his first high-level tournaments ever.
Silver Medal, Invictus Games
Gold (team round) and Bronze (individual) Medals in Recurve, CISM Tournament.
For many WCAP Soldier-athletes, international CISM events hold special meaning, since they feature only military members. That's true for Michael, too. In 2017, competition was held at Fontainebleau, outside Paris, where he met high ranking French officials…and got to see the famous palace inhabited by kings and Napoleon himself.
Participant, Paralympic Games
2nd Place, Paralympic Trials.
Michael knew the competition would be tough before the three-month Paralympic Trials began. In particular, he knew his friend and fellow archer would be shooting against him. "I'd been competing against him for 6 years, and we knew it would be hard fought," Michael says. He didn't know how right he would be: he edged out his friend by only half a point. In a three-stage elimination process, Michael earned the chance to represent the United States in Rio at the 2016 Paralympic Games.
Bronze Medal, Czech Republic World Ranking Event
Gold Bronze Medal, Pan American Championships
4th Place (team), World Championships.
This match, held in Germany, was the closest Michael had been to medaling internationally since he had joined the team. "We'd always been strong," he says, "but this marked a serious change." Michael and two civilians made up a three man team that represented the US against the best shooters worldwide. "We lost the bronze in a very, very tough match against China," recalls Michael. "China is always good, but that match they were exceptional. Still, we were proud of our performance."
Bronze Medal, Czech Republic World Ranking Event
Silver and Bronze Medals, Czech Republic World Ranking Event
2nd Place, Paralympic trials
4th Place, Stoke Mandeville International Event