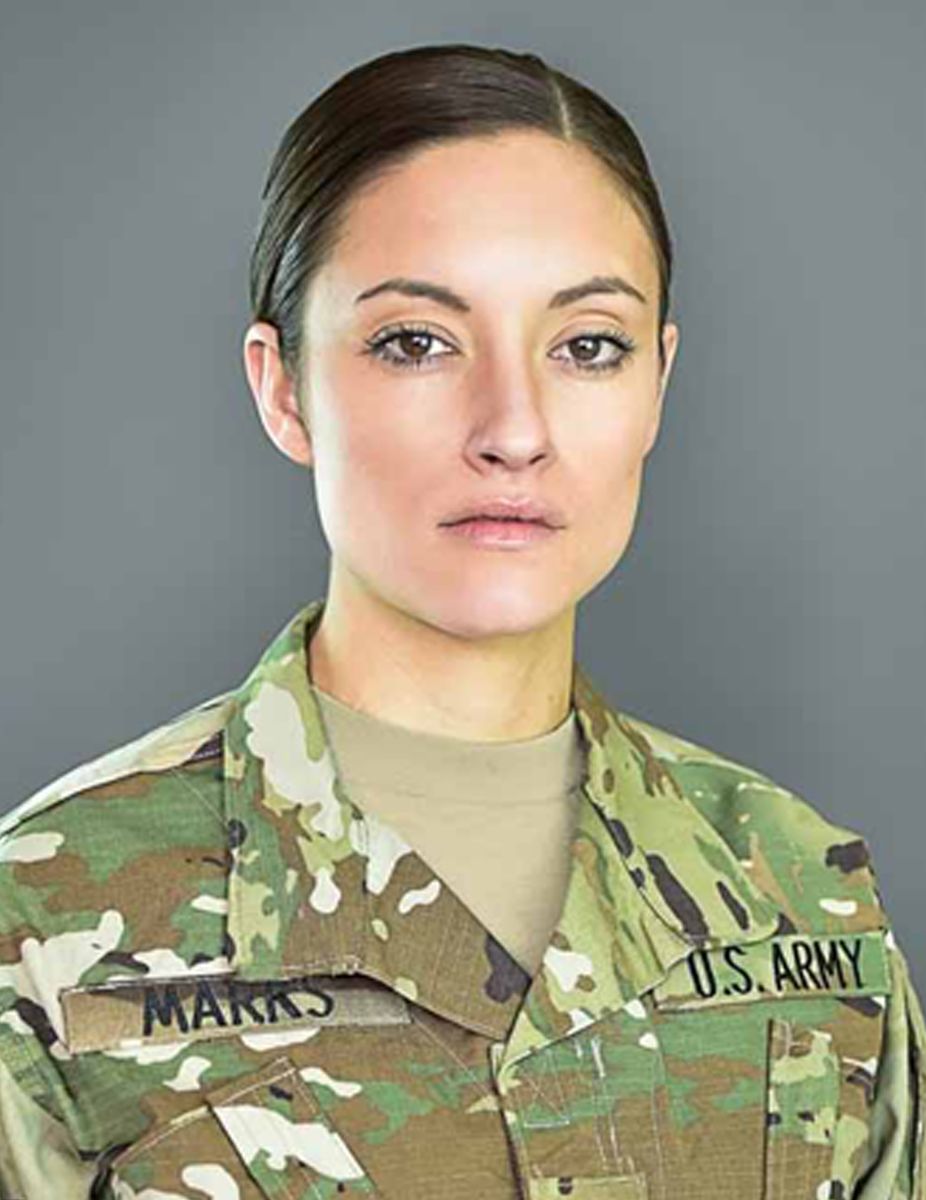 SSG Elizabeth Marks
Para Swimming
Hometown:
Prescott Valley, Arizona
High School:
Arizona Project Challenge
As a young person, Elizabeth attended Arizona Project Challenge, a six-month program run by the National Guard for at-risk youth. It gave her drive, and inspired her to enlist in 2008. She was injured in Iraq in 2010, and spent much of her rehabilitation in the pool. Mentors coached and inspired her to become an elite swimmer, and in 2012 she was both accepted into WCAP and found fit for duty for continued Army service. She specializes in the 100m backstroke, 100m breaststroke and 50m freestyle, and earned gold and bronze medals in the 2016 Paralympic Games.
I fell in love with swimming because it brought me calm in a very chaotic time.
Career Highlights
---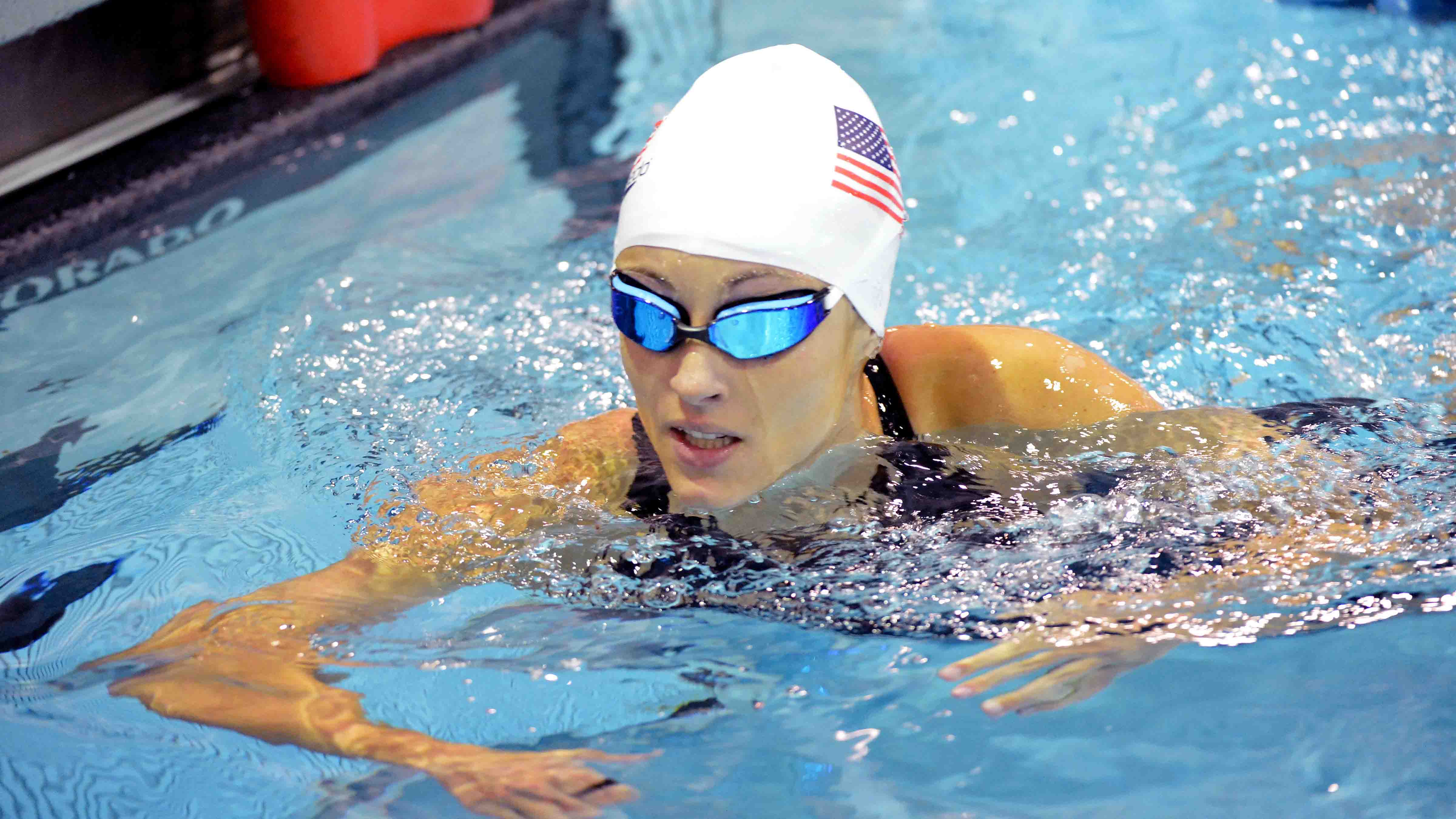 2018 U.S. Paralympics National Para Swimmings - Tucson, AZ
1st - Women 100 LC Meter Breaststroke Multi-Class SB7 with a time of 1:44.21
1st - Women 100 LC Meter Backstroke Multi-Class S8 with a time of 1:26.80
2nd - Women 50 LC Meter Freestyle Multi-Class S8 with a time of 33.57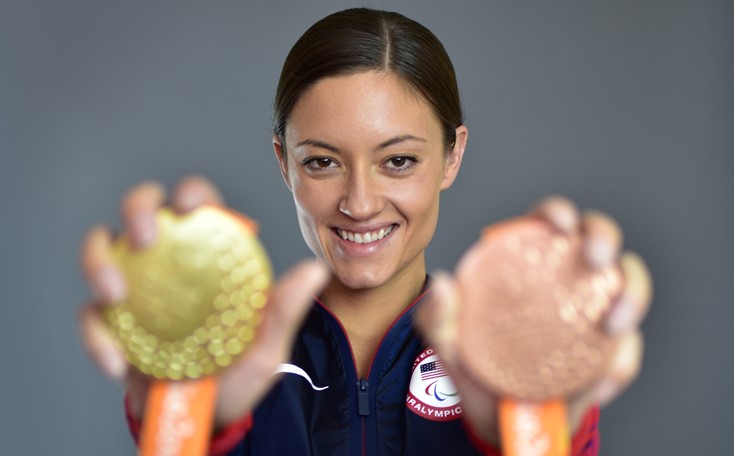 Gold (SB7 100m Breaststroke) and Bronze (34-Point Medley Relay) Medals, Paralympic Games. "Getting to the podium was less about me and more about the people who pushed me to be there," says Elizabeth. "And those who will replace me." Her performance throughout her career—including a breaststroke gold in Rio that was also a world record—had been dedicated not to her own glory, but to others....
....This year's Paralympics showcased how well the stroke fit her, too. "It goes well with my petite size, and my personality…All the small things you do, those intricate things? They really matter with the breast stroke." This year, she performed those small things better than anyone else on the planet.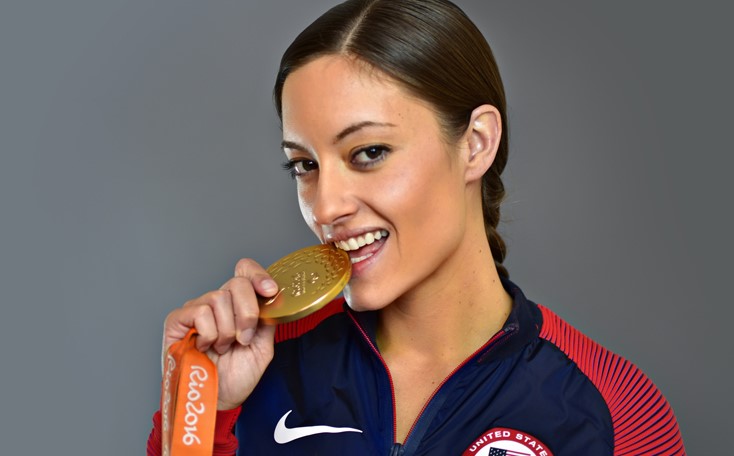 Induction into the Army Women Hall of Fame
Recipient of the Pat Tillman Award ESPY. "I don't love being in front of people, but I got a chance to thank those who believed in me before I believed in me. I got to thank the Vietnam generation, including my dad," says Elizabeth. She used the podium to promote Soldier care and to thank others for the opportunities she and her comrades have had in sport. "We're not done," she says. "We need to keep growing to help our family, our injured Soldiers." In particular, she encourages them to join adaptive sports. "They saved my life," says the three-time world record holder.
Four Gold Medals, Invictus Games. Elizabeth's standout performance at the Invictus Games was notable for two reasons. First, she says, "The other athletes are my Warrior Family, and they've pushed me to pursue my dream." Second, it marked a time for her to thank an important team of medical personnel she'd never met. In 2014, she suddenly went into respiratory distress on an international flight, and was evacuated to Royal Papworth Hospital in London....
....She was placed on life support, and resuscitated several times. "I never got to thank the doctors who saved my life, so when I met Prince Harry at the games, he promised to take my medal to them if I won a gold in the hundred free." She knew this would be her hardest race, but she won, and he kept his promise. The medal remains at Papworth Hospital today.
Gold Medal and two Bronze Medals, CISM Games. Elizabeth competed in CISM (International Military Sports Council) competitions in 2013, 2014 and 2015, but the 2014 games held in France stand out. For all three medals she won, she swam against a field of military men. Officials allowed her to compete, earn medals and climb the podium alongside her male competitors. She earned another two bronzes and a gold the following year at the CISM World Games in South Korea…
....but this time, the gold was in the shot put, and the bronze medals were in the 100m and 200m sprints. "These were important stepping stones to the Paralympics," Elizabeth says. "I got to compete against other military, and show I'm not just a female athlete, but also a Soldier."