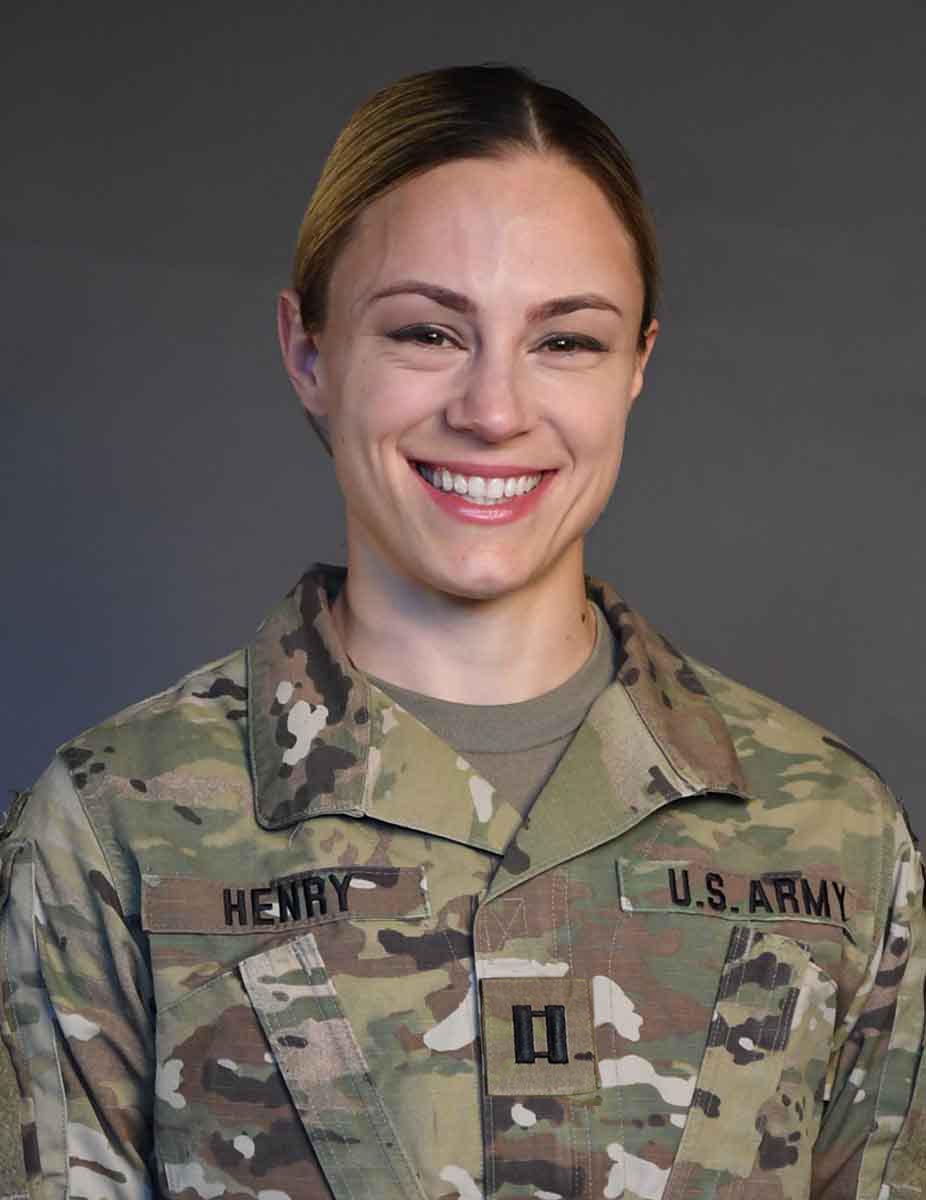 CPT Megan Henry
Skeleton
High School:
Shepaug Valley High School
College:
American University
MOS:
35D, Intelligence Officer
A gifted multi-sport athlete, Megan made a name for herself in high school field hockey. As her team's only freshman, she scored the game-winning goal in double overtime in the state championship semi-finals. At American University, she continued field hockey and ran track. Recruited by an Olympian after she enlisted in the Army, she looked into bobsled, but settled on skeleton due to her size. Megan quickly earned a name in the sport and has been named to five USA Skeleton National Teams and two World Championship Teams. Despite a year off for medical reasons, she has competed in two Olympic trials, medaled internationally and continues to chart a course for the 2020 Olympics.
Every time you consider the future, feel confident that something great lies just beyond the horizon, and tomorrow is always an opportunity to achieve greatness.
Career Highlights
2x Track Record Holder (Lake Placid, NY - 54.51, March 2021 & Park City, UT - 49.42, March 2021)
3x World Championship Team Member
8rd Overall – World Cup 2019-2020
Bronze Medalist - Igls, Austria, World Cup January 2020
American Push Record Holder – 8 tracks