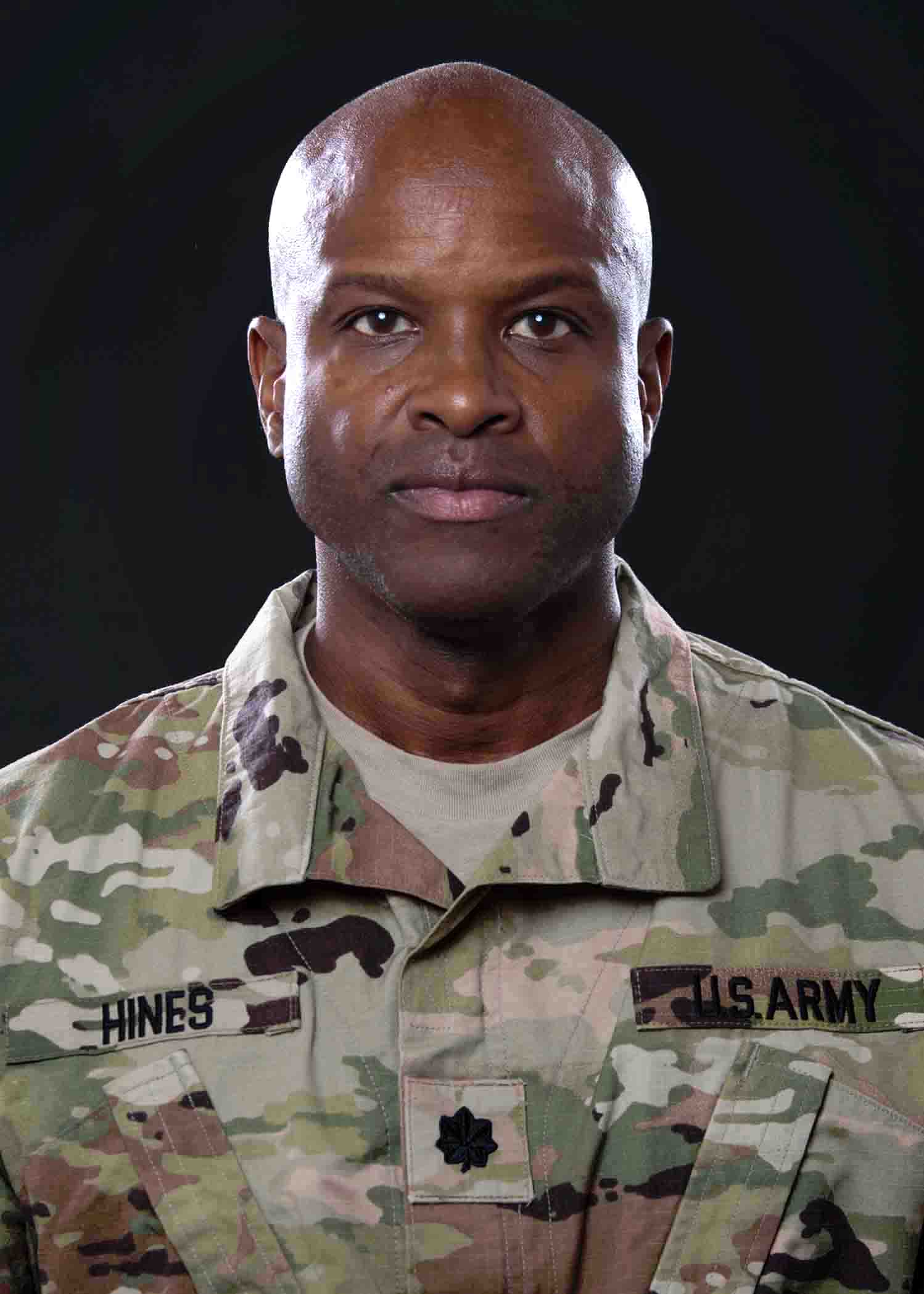 LTC Garrett Hines
Bobsled/Skeleton Coach
Sport:
Bobsled & Skeleton
High School:
Bartlett High
College:
Southern Illinois University
Joined Army:
November 1998
MOS:
72D, Environmental Science Officer
Garrett was a gifted athlete growing up, especially in track. He placed second in his Memphis-based track & field regionals, qualifying for the Tennessee State Track & Field Championships in the 200m. Surprisingly, he did not know anything about the sport of bobsledding until he was 23 years old – but he immediately feel in love with the sport. Recruited by famed bobsled driver Bruce Rosselli in 1992, he began racking up medals, including an Olympic silver. With a family military legacy that reaches back to the US Civil War and both world wars, Garrett's entry into the Army was a natural choice, and the WCAP is the perfect place for him to serve his country as both a Soldier, an Olympian, and now an Olympic coach.
As an athlete it has been an honor to carry the badge of sport and service to the nation. Now as a coach, I give back to the organization, community and our military in important ways.
Career Highlights
Olympic Silver Medalist
2022
U.S. Olympic Team Member, Coach
2003
2nd Place - Bobsled World Championships, Lake Placid , NY (4-Man Bobsled)
2002
2nd Place - Winter Olympic Games, Salt Lake, UT (4-Man Bobsled)
1997 Start Record 4.83 World Cup Winterberge Germany
1997
Start Record 4.83 - World Cup, Winterberge, Germany
Track Record 5.16 - Brake Push, Lake Placid, NY
U.S. National Team Six-Item Test Record
1992
Missouri Valley Outdoor Track & Field Championship Team Member
Missouri Valley Indoor Track & Field Championship Team Member