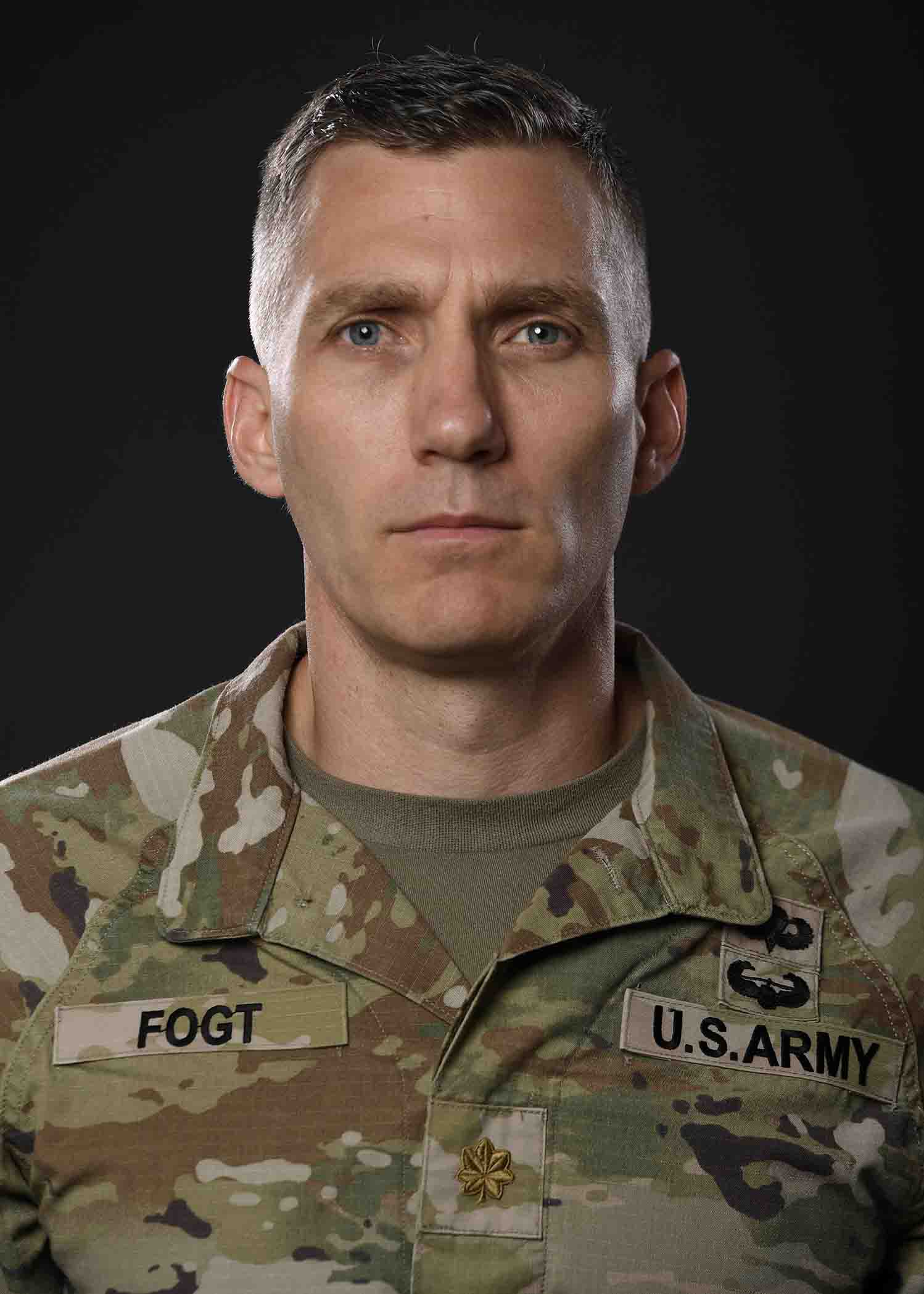 MAJ Christopher Fogt
Bobsled Coach
Sport:
Men & Women's Bobsled
Event:
Mono, 2-man & 4-man
High School:
American Fork High School
College:
Utah Valley University (BA), University of Kansas (Master's)
MOS:
35A, Intelligence Officer
Christpher Fogt's path to bobsledding was unconventional. A former high school track and field star, he transitioned into the sport, drawn to its speed and camaraderie. He began competing at the Olympic level, showcasing the boundless capabilities and diverse talents that Soldiers in the U.S. Army possess. His illustrious athletic career boasts three Winter Olympics appearances (2010, 2014, 2018) with a silver medal performance in the 4-man event at the 2014 Olympic Games. He's also held the American record for the fastest push time in the Calgary Ice House and was a six-time National Team member. Notably, he achieved a remarkable feat by winning seven consecutive World Cup races during the 2013-2014 season.
Fogt's unrelenting motivation stems from his fellow Soldiers, who inspire him to excel both on the ice and in the Army. The comradery he experiences within the bobsled team mirrors that of his Army units, making him a true embodiment of a Soldier-Athlete.
It's an honor to represent our great country by wearing the flag on both my military and bobsled uniform. In both capacities, I am able share American and Army values with competitors, friends, and partners across the globe.
Career Highlights
3 x U.S. Winter Olympian (2010, 2014,2018)
2nd place - 2014 Winter Olympic Games, Sochi, Russia (4-man event)
American Record Holder for fastest push time in Calgary Ice House
6 x National Team Member (2008, 2010, 2012, 2013, 2014, 2018)
Won 7 straight World Cup races in the 2013-2014 season