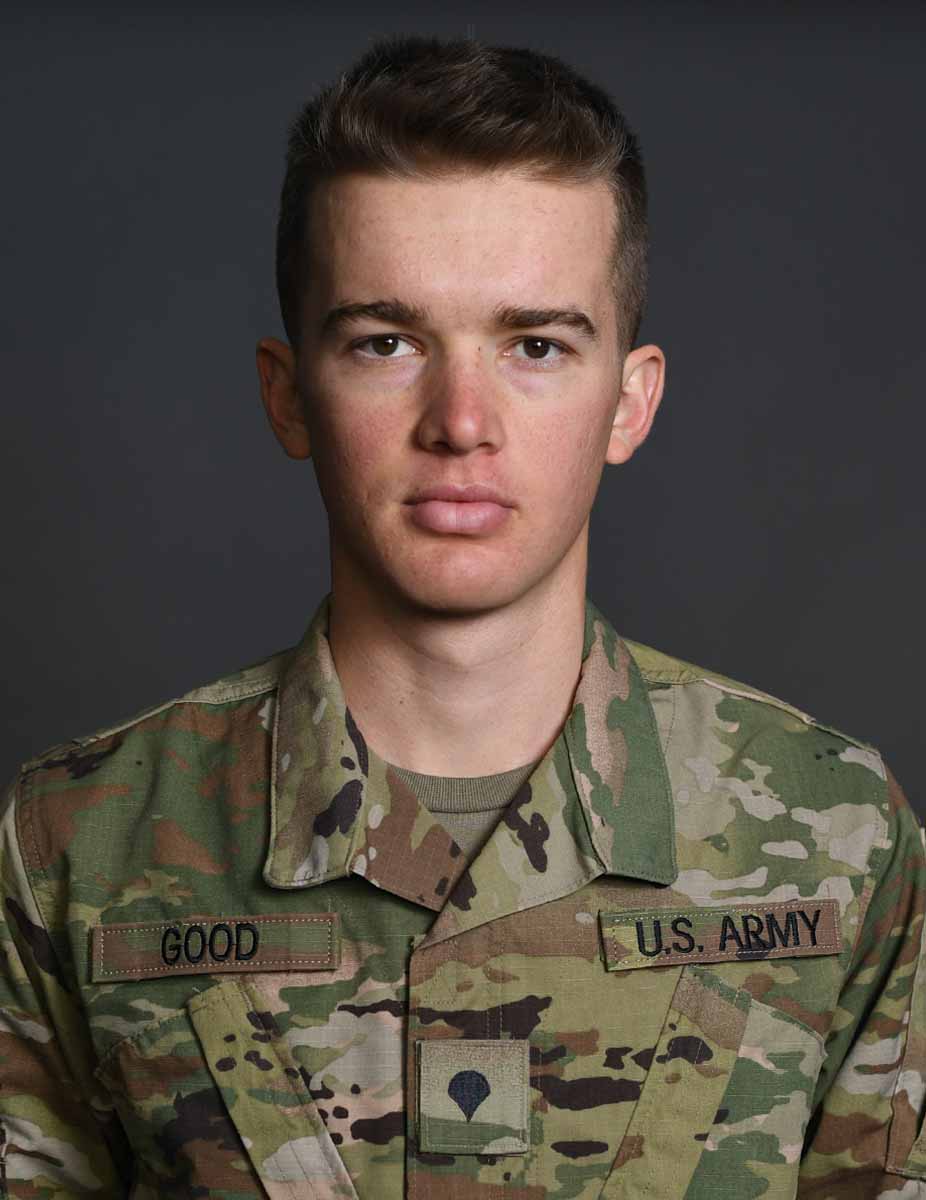 SPC Jasper Good
Nordic Combined
Hometown:
Steamboat Springs, CO
High School:
Steamboat Springs High
College:
University of Utah
MOS:
88M, Motor Transport Operator
Jasper began his winter sports career as a nine-year-old in Colorado, and his love of Nordic combined (which unites cross-country skiing and ski jumping) intensified through high school. He gained focus after qualifying for his first international competitions and traveling to the World Junior Championships. A string of successes – Junior National Champion in 2013, membership on the US National Team since 2016, and nomination to the 2018 Winter Olympic Team – have followed. Now a Soldier-athlete with WCAP, Jasper is preparing to take another shot at Olympic gold in 2022.
I love Nordic combined – it's a unique combination of endurance and technical skills. It takes time and hard work to see rewarding improvements.
---
Career Highlights
2019 Bronze Medal - U.S. National Championships
2018 Bronze Medal, U.S. National Championships
2018 U.S. Winter Olympian