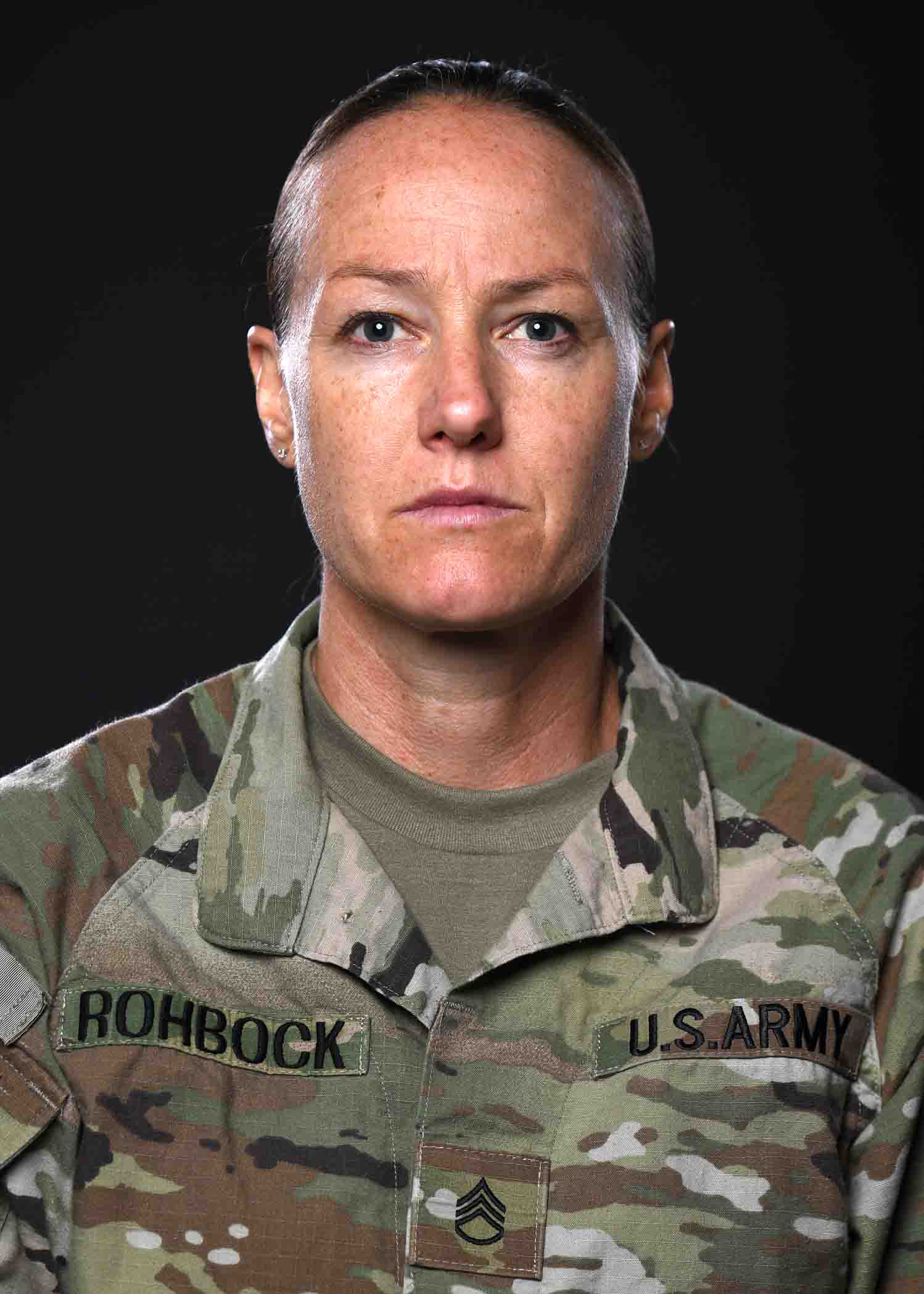 SSG Shauna Rohbock
Bobsled Assistant Coach
Event:
4-Person and 2-Person
Position:
Assistant Driving Coach
High School:
Mountain View High
College:
Brigham Young University
Joined Army:
February 2000
MOS:
Human Resource Specialist
A multi-sport athlete, Shauna was a high school All-American in soccer, and attained All-American status in both track and soccer at Brigham Young University. In 1999, she heard the Bobsled Federation would hold tryouts that weekend in nearby Park City, Utah. She knew the next winter Olympics were slated for Utah and couldn't help dreaming about competing at an Olympics in her home state. Though she did not qualify for the 2002 Winter Games, she won a silver medal at the next Olympics. In addition to other recognition, she is a four-time world champion and the coach of a silver medalist in the 2018 Olympics.
I never got nervous walking on a soccer field for practice. I get nervous before every bobsled practice….
Career Highlights
2018
U.S. Olympic Team Coach (1 Silver Medal)
2011
2nd place - Bobsled World Championships (2-Woman Bobsled)
2010
U.S. Olympic Team Member (Bobsled Driver)
2007
3rd place - Bobsled World Championships (2-Woman Bobsled)
2006
2nd place - Olympic Games, Torino, Italy (2-Woman Bobsled)