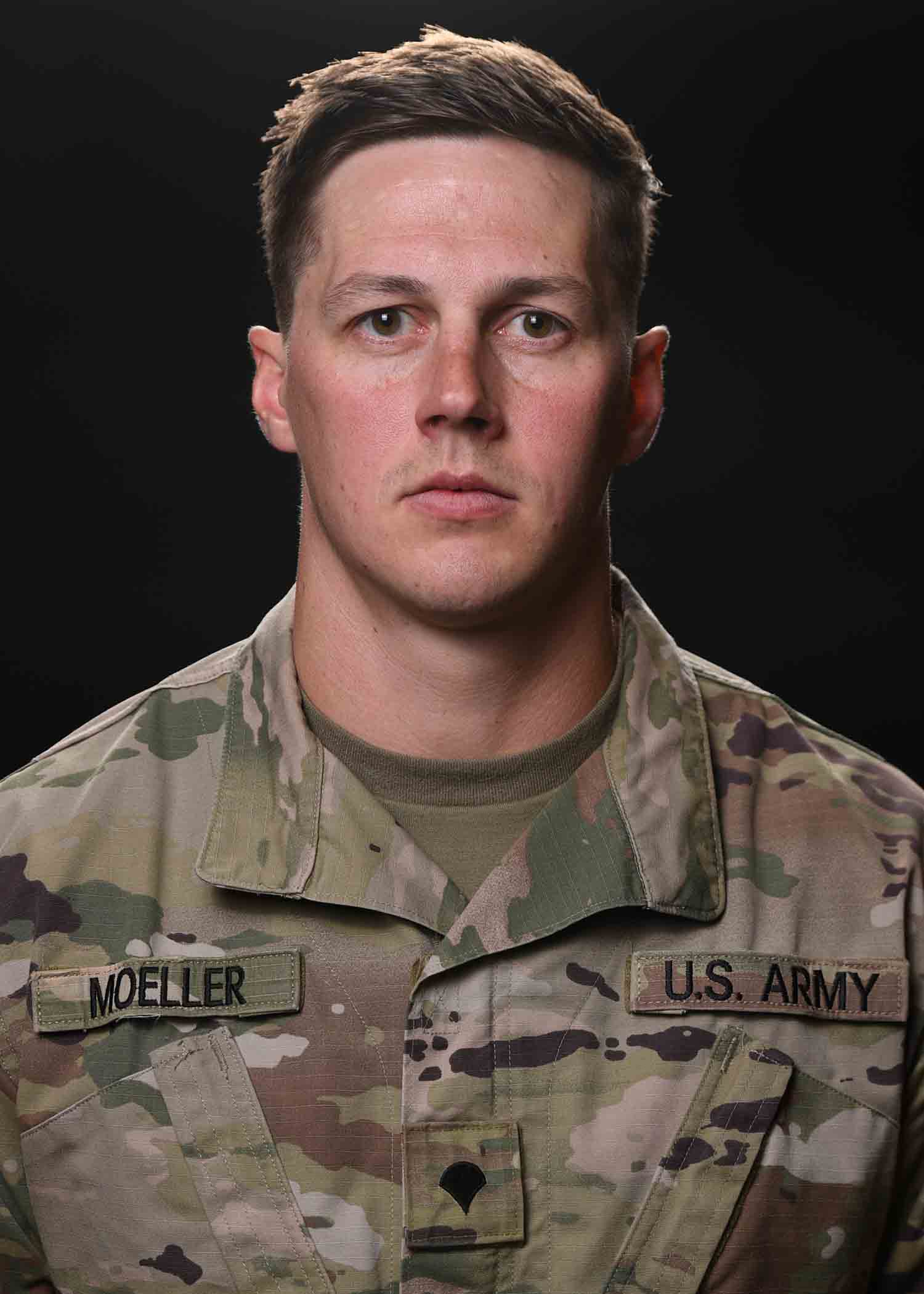 SPC Samuel Moeller
Bobsled
Event:
2-Man & 4-Man Bobsled
Hometown:
San Antonio, TX
High School:
Antonian College Prepatory
College:
Texas A&M University
MOS:
13R, Field Artillery Fire Finder Radar Operator
A latecomer to winter sports, Samuel had been known as a football standout. During his gridiron career at Texas A&M University, he was named Texas A&M's 12th Man, a coveted position that represents the student body, a record-setting three times. Only after his A&M days did he try out for bobsled, and he was hooked his first trip down the track. He had long held military aspirations, but had concentrated on athletics – until he learned about WCAP and saw the possibility of combining those two dreams. After joining the Army, Samuel claimed the fastest start time and a 7th place finish overall in the North America's Cup held shortly after his AIT graduation. He continues to train for national and international competition as a Soldier-athlete.
The fear of failure pushes me harder than anyone.
---
Career Highlights
2018 3rd Place - US National Push Championships