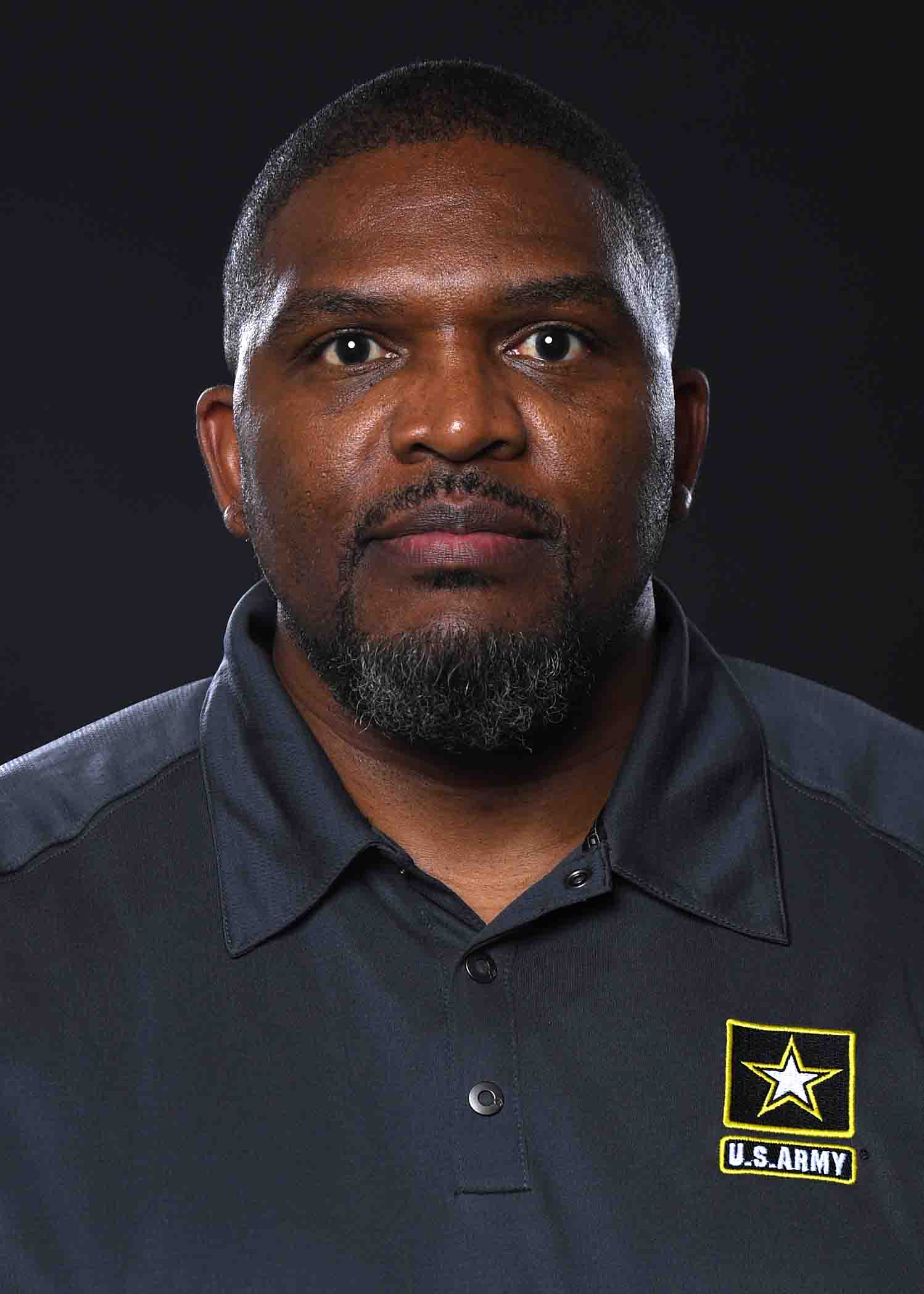 Charles Leverette
Boxing Head Coach
High School:
Bibb County High
College:
Penn Foster College
Joined Army:
February 1996
2012 U.S. Olympic Team Assistant Coach
Although he had never boxed before joining the Army, Charles Leverette was a natural. He and his platoon leader drove by the Fort Polk gym, and they saw an advertisement about an upcoming boxing smoker. Charles competed, won a four-day pass to visit home, and began a boxing career that has brought him success at the highest levels. As a boxer, he won honors including a bronze medal at the 2004 US Olympic Trials. Since then, he has coached elite Army boxers and multiple USA National Teams, and served as assistant boxing coach for the 2012 Olympic team.
WCAP has been the heartbeat of my success as a boxer and coach. I would never have put on a boxing glove had it not been for the Army.
Induction in the Colorado Golden Gloves Hall of Fame.

Charles achieved this milestone in view of his career coaching achievements, which have included training the very best in US boxing talent. When discussing his achievements, he's characteristically humble: "When you have a stable of thoroughbreds, you can't help but do great." No matter what the event, the goal for Charles is the same: "beat everybody up…but," he adds, "we're not trying to hurt anyone."
Selection to the Olympic Team Coaching Staff.

Charles' years at WCAP racked up successes. Several of his WCAP boxers were on the national team, two became Olympic alternates, and one earned gold at the Olympic trials. After watching him through years of national and global competition, the best coaches and athletes in the country selected Charles to join the Olympic Team coaching staff. He worked with the Olympic team at the US Olympic Training Center that year, and became head coach after the Olympic Games in London.
Selection as WCAP Head Boxing Coach.

After officially retiring as a heavyweight boxer in 2004, Charles was selected as a WCAP boxing coach. He became head coach in 2005, on both the strength of his boxing expertise and his leadership and soldiering skill.
Bronze Medal, US Olympic Trials.

Though he was diagnosed with a chipped bone less than a week before the Olympic Trials, Charles couldn't say no to the biggest opportunity of his life. Instead of hanging up the gloves, he fought injured and slept with his elbow in ice each night. After winning a bronze medal, he flew back home Sunday night…and was on an operating table at 0600 the next morning.