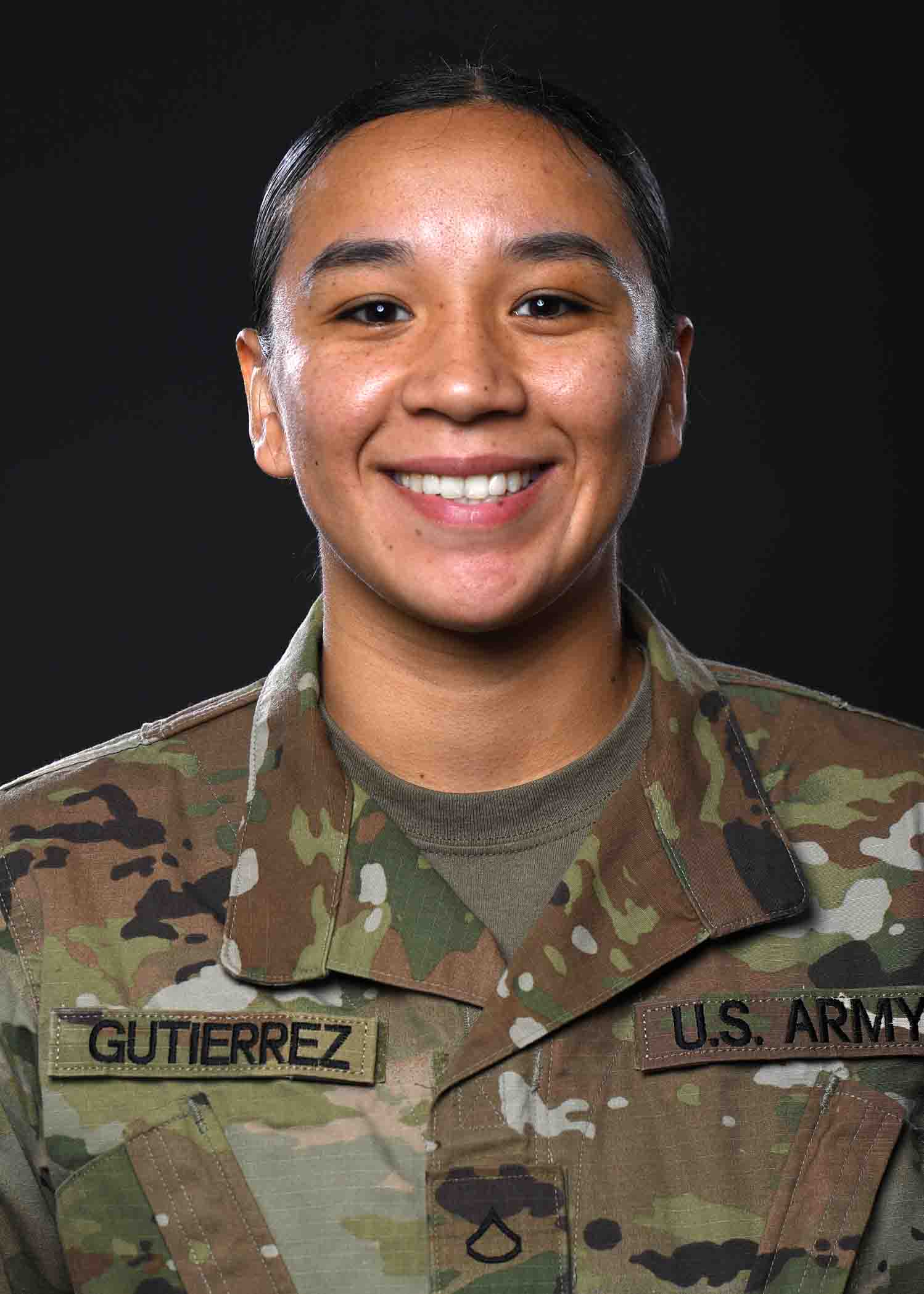 PFC Guadalupe Gutierrez
Women's Boxing
High School:
Horizon Charter High
Joined Army:
September 2021
MOS:
88M, Motor Transport Operator
Guadalupe started boxing when she was ten years old, after watching a Manny Pacquiao fight and marveling over his movements and footwork. Her cousin owned a gym, so her godparents took her to try it out. Boxing caught her interest because it forced her to constantly learn new things and meet new people. It made her feel like she was the only one in the ring. Between high school and joining the World Class Athlete Program, Guadalupe attended international tournaments in Taiwan, Poland, and Bulgaria. She feels honored knowing she can represent the United States Army while competing in a sport she loves—and as a 2020 Olympic Trials Gold Medalist looks forward to competing in the 2024 Olympics in Paris.
To be a champ you have to believe in yourself when nobody else will.
Career Highlights
2023
1st Place - USA Boxing Women's Championships Boxing Tournament, Toledo, OH (119 lbs.)
2nd Place - Olympic Trials Qualifier, Detroit, MI (119 lbs.)
1st Place - Beautiful Brawlers International Tournament, Pacifica, CA (132 lbs.) (Athlete of the Tournament)
2022
3rd place - USA Boxing National Qualifier, Cleveland, OH (125 lbs.)
1st place - Colorado Golden Gloves State Championships, Denver, CO (125 lbs.)
1st place - USA Boxing Summer Fest, Wichita, KS (125 lbs.)
1st place - CO/NM Regional Golden Gloves, Denver, CO (125 lbs.)
2nd place - Golden Gloves National Championships, Tulsa, OK (125 lbs.)
2020
U.S. Olympic Trials Gold Medalist
2015
Junior/Youth World Championships Gold Medal