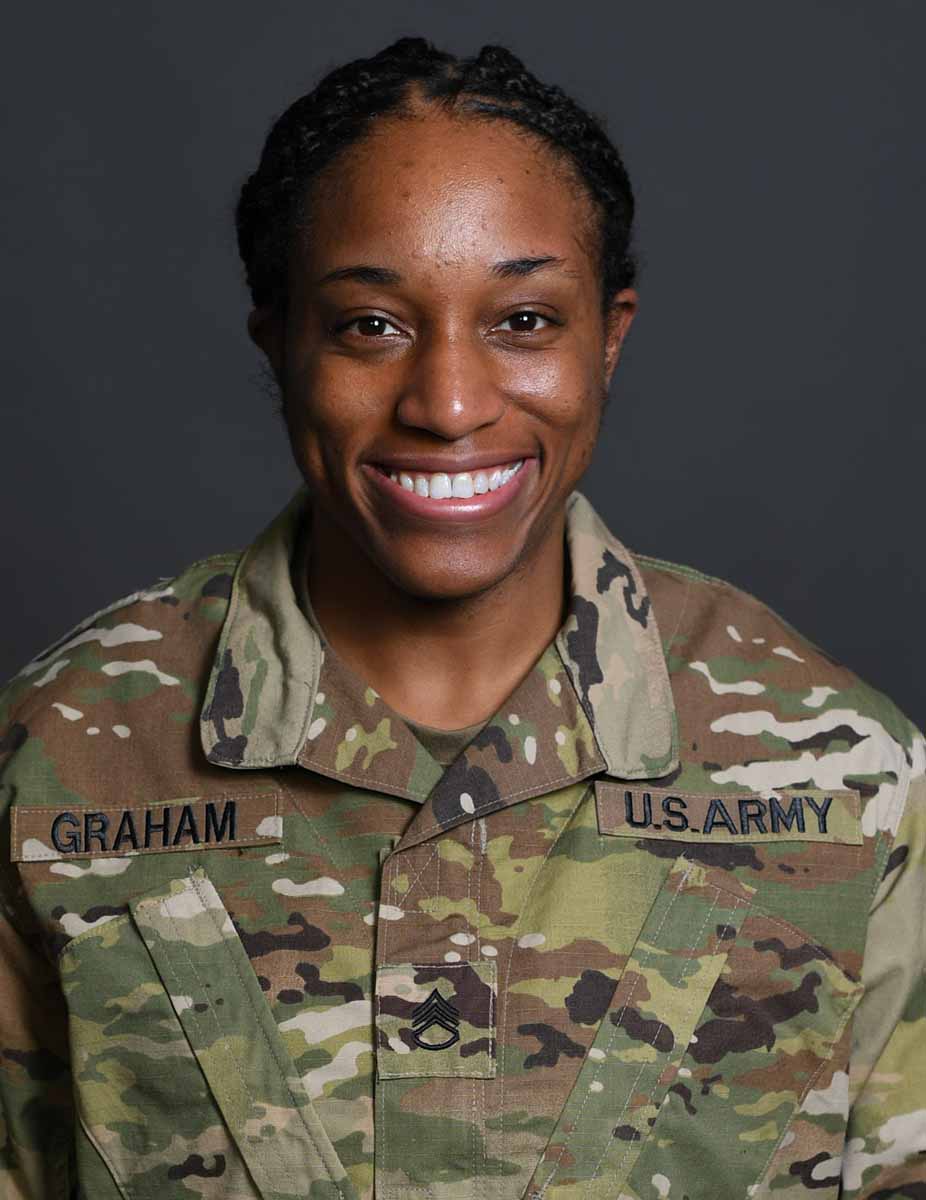 SSG Naomi Graham
Women's Boxing 75kg
Hometown:
Fayetteville, North Carolina
High School:
Pine Forest High
College:
Independence University
Joined Army:
February 2013
MOS:
89B, Ammunition Specialist
Naomi might not have participated much in sports growing up, but picked boxing up after high school, and a year before enlisting. Her sister had introduced her to the sport years earlier, but only in 2012 did begin a self-training regimen that led to her first three wins. The Army has allowed her expert coaching, elite facilities, and the opportunity to compete throughout the nation and the world.
Being a Soldier-athlete means everything to me. Both sides I get to show what a leader looks like. I get to mentor on both sides and people look up to me on both sides. I feel I have knowledge to share on both sides that can help someone in the future.
---
Career Highlights
2019 Pan American Games Silver Medalist
2019 - Pan-American Games Qualifier Bronze Medalist
2018 - AIBA World Championships Middleweight Bronze Medalist
2018 - U.S. National Middleweight Champion, 75kg
2017 - U.S. National Middleweight Champion, 75kg
2016 - U.S. World Team member
2015 - Olympic Trials Participant
---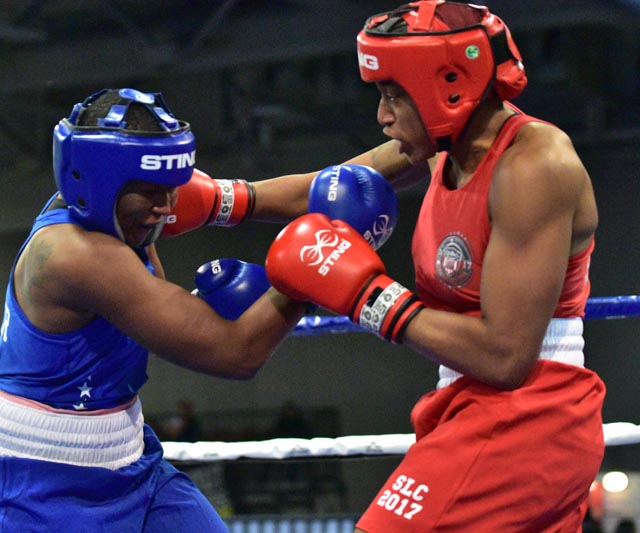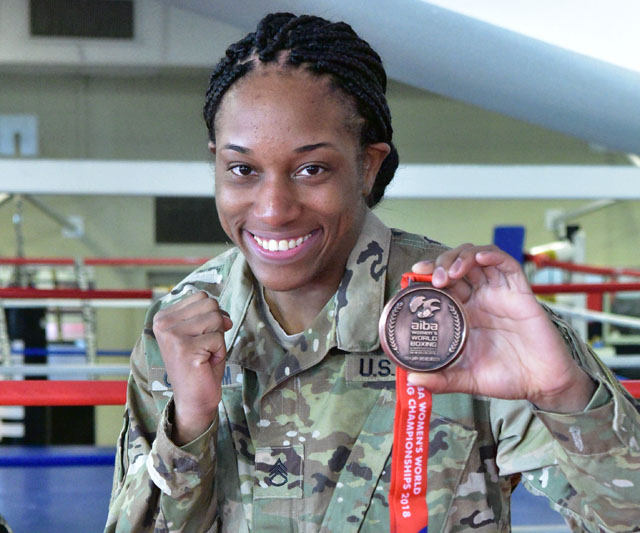 ---