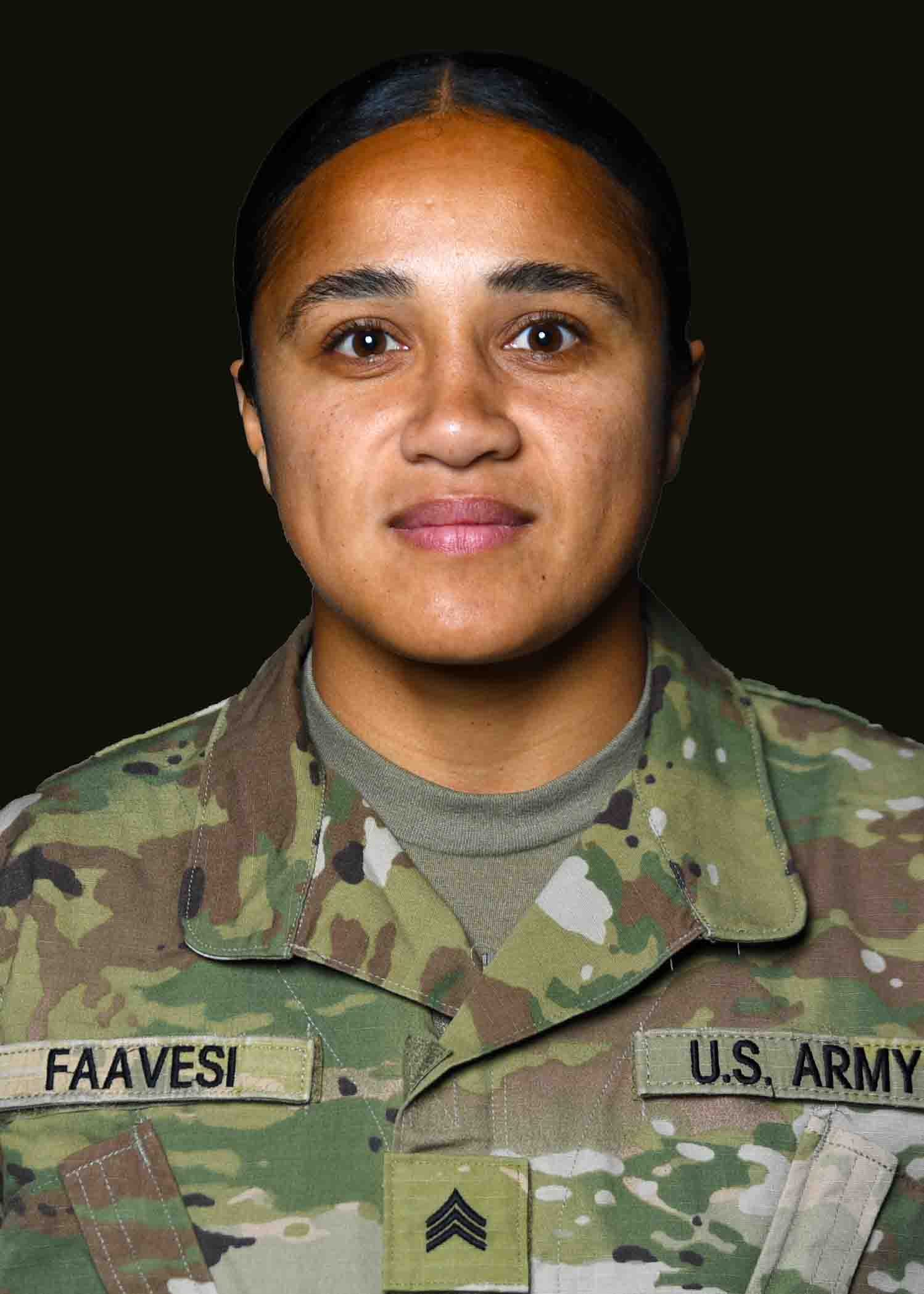 SGT Joanne Fa'avesi
Women's Rugby Sevens
Sport:
Women's Rugby Sevens
High School:
Luther Burbank High
College:
DeVry University
Joined Army:
November 2017
MOS:
12B, Combat Engineer
In 2007, Joanne was introduced to the Sacramento Amazons for their first training of the season, and she never looked back. She played through high school, and then with a traveling all-star team. Joanne's ascent in the sport continued when she was scouted to attend a training camp with the USA Women's Sevens team. She made the roster for the first stop of the 2014-2015 World Rugby Series, and then contracted to train full time at the Olympic Training Center in January 2015. Since then, rugby has taken her to compete in the World Rugby Series, the Pan-American Games, the World Cup and the Olympic Games.
Being a Soldier-athlete means that I get to represent my country in more than one way. I take great pride in being both a Soldier and an athlete.
Career Highlights
2023
3rd place - HSBC World Cup, Dubai, UAE
3rd place - HSBC World Series, Cape Town, South Africa
2nd place - HSBC World Series, Hamilton, New Zealand
3rd place - HSBC World Series, Sydney, Australia
2022
5th place - HSBC World Rugby Women's Sevens, Dubai, UAE
4th place - Rugby World Cup Sevens, Cape Town, South Africa
2021
3rd place - Madrid Seven's, Madrid, Spain
2020
5th place - HSBC World Rugby Women's Sevens, Hamilton, New Zealand
2019
HSBC World Rugby Women's Sevens, Dubai, UAE
3rd place - HSBC World Rugby Women's Sevens, Sydney, Australia
3rd place - HSBC World Rugby Women's Sevens, Kitakyushu, Japan
3rd place - HSBC World Rugby Women's Sevens, Langford, Canada
2018
3rd place - HSBC World Rugby Women's Sevens, Langford, Canada
5th place - HSBC World Rugby Women's Sevens, Paris, France
4th place - Rugby Sevens World Cup, San Francisco, CA