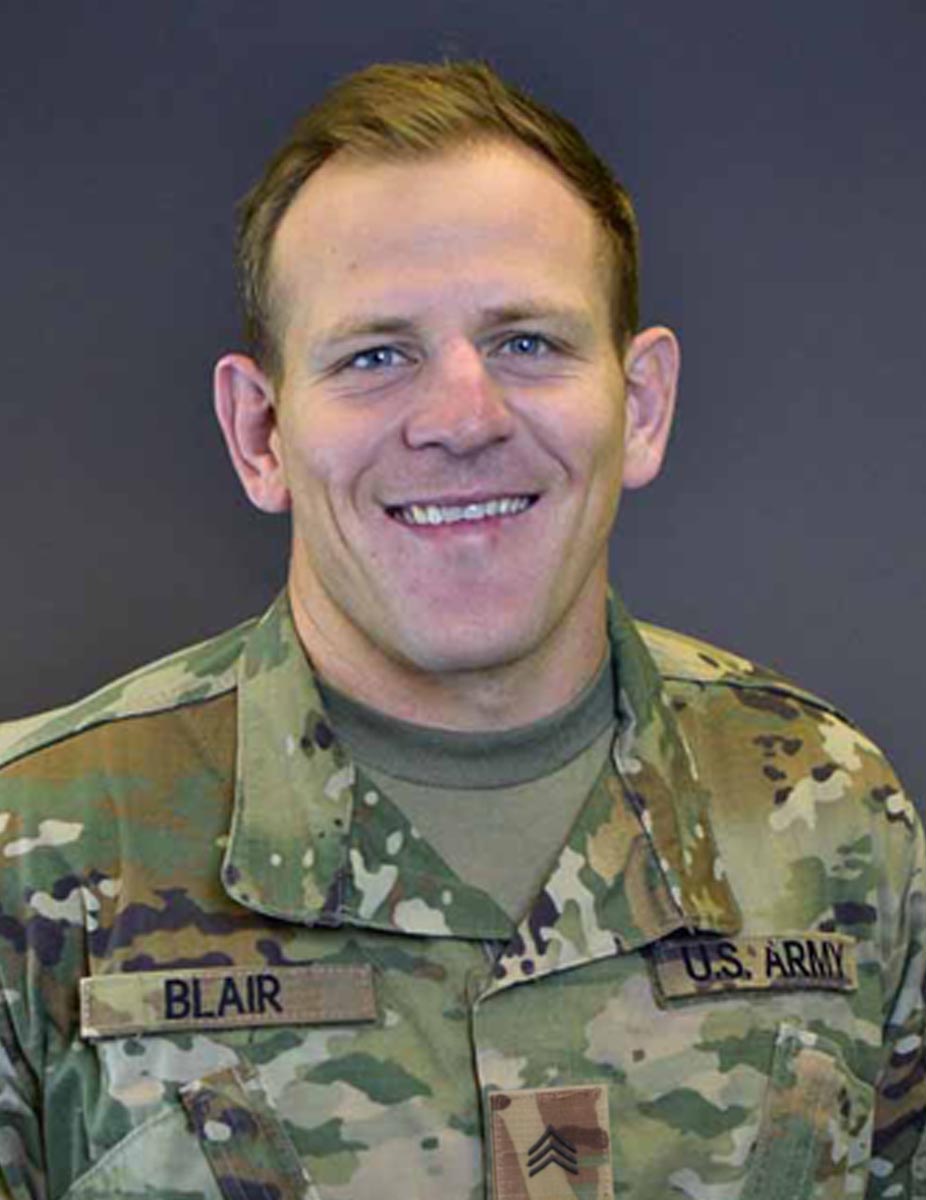 SGT Patrick Blair
Rugby Sevens
Hometown:
Tacoma, Washington
High School:
Mount Tahoma High School
College:
Central Washington University
MOS:
35F, Intelligence Analyst
Patrick played football his freshman year of high school, and after the season ended a parent approached him about trying rugby. He fell in love with the game and his team, the Fullerton Lions, went undefeated in their first season. He continued playing at Central Washington University, where the team was constantly competitive with the top teams in the nation – and placed 2nd at the Rugby Sevens Collegiate Nationals. After graduating in 2013, he played with the Men's USA Sevens Rugby Team until he joined the Army in 2017. His All Army Sevens team won the All Armed Forces Gold medal in 2018.
Just because someone says you're not good enough doesn't mean they're right. Play for your teammates and those who have helped you get where you are.
Career Highlights
2019 - Bronze Medal, HSBC World Rugby Sevens Series - Hong Kong, China
2019 - Gold Medal, HSBC World Rugby Sevens Series - Las Vegas, NV
2019 - Silver Medal, HSBC World Rugby Sevens Series - Sydney, Australia
2018 - Gold Medal, All Armed Forces
2015 - Bronze Medal, Pan American Championship
2012-2013 - Named as College All-American