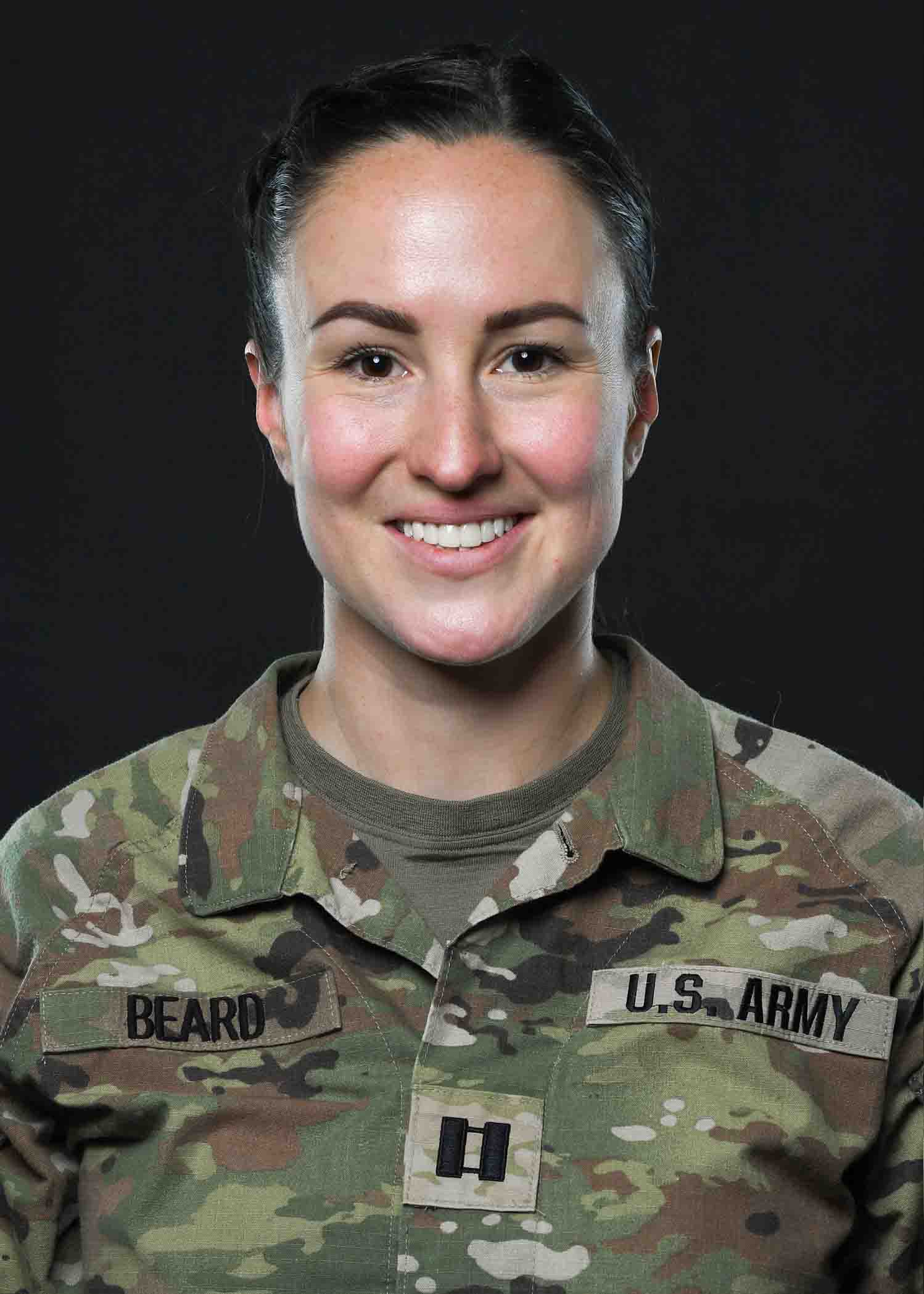 CPT Sarah Beard
Women's Shooting
Event:
Women's 10m Air Rifle & 50m 3-Position Smallbore
High School:
Covenant Christian High
College:
Texas Christian University
Joined Army:
February 2017
Sarah began shooting in 2006 as a way to spend time with her dad, a rifle shooter for the US Army. At first, she was motivated by the possibilities of travel and being a part of a team, but she quickly fell in love with shooting itself and the chance to push her limits in a new way. She discovered a natural talent, and rose to become the NRA National Junior Prone Champion. She shot for the Texas Christian University Women's Rifle Team for four years, then moved to the Olympic Training Center in Colorado. She trained there four years before joining the Army, and still focuses her 50m 3-Position Small-bore and 10m Air Rifle training at that location, while gaining valuable support from the WCAP team.
I love shooting because it is based far more on effort and efficient training habits than natural talent or genetics.
Career Highlight
6x USA Shooting National Champion
2023
4th place - ISCH-Hannover Shooting Competition in Hannover, Germany (10m Air Rifle)
5th place - ISCH-Hannover Shooting Competition in Hannover, Germany (50m 3-Position)
2nd place - IWK Berlin Shooting Competition in Berlin, Germany (50m Prone Rifle event)
3rd place - IWK Berlin Shooting Competition in Berlin, Germany (10m Air Rifle event)
3rd place - Eley Open, Morgantown, WV, 50m 3-Position Rifle
2022
1st place - Winter Air Gun Championships, Colorado Springs, CO, 10m Air Rifle
1st place - Winter Airgun Championships, CO Springs, CO, 10m Air Rifle
2nd place - Championship of the Americas, Lima, Peru, 3-position Smallbore
2020
3rd place - Olympic Trials, Colorado Springs, CO, 10m Air Rifle2019
1st place - Pan American Games, Lima, Peru, 3-position Smallbore
2nd place - Robert Mitchell Rifle Championships, 50m 3-Position Prone event