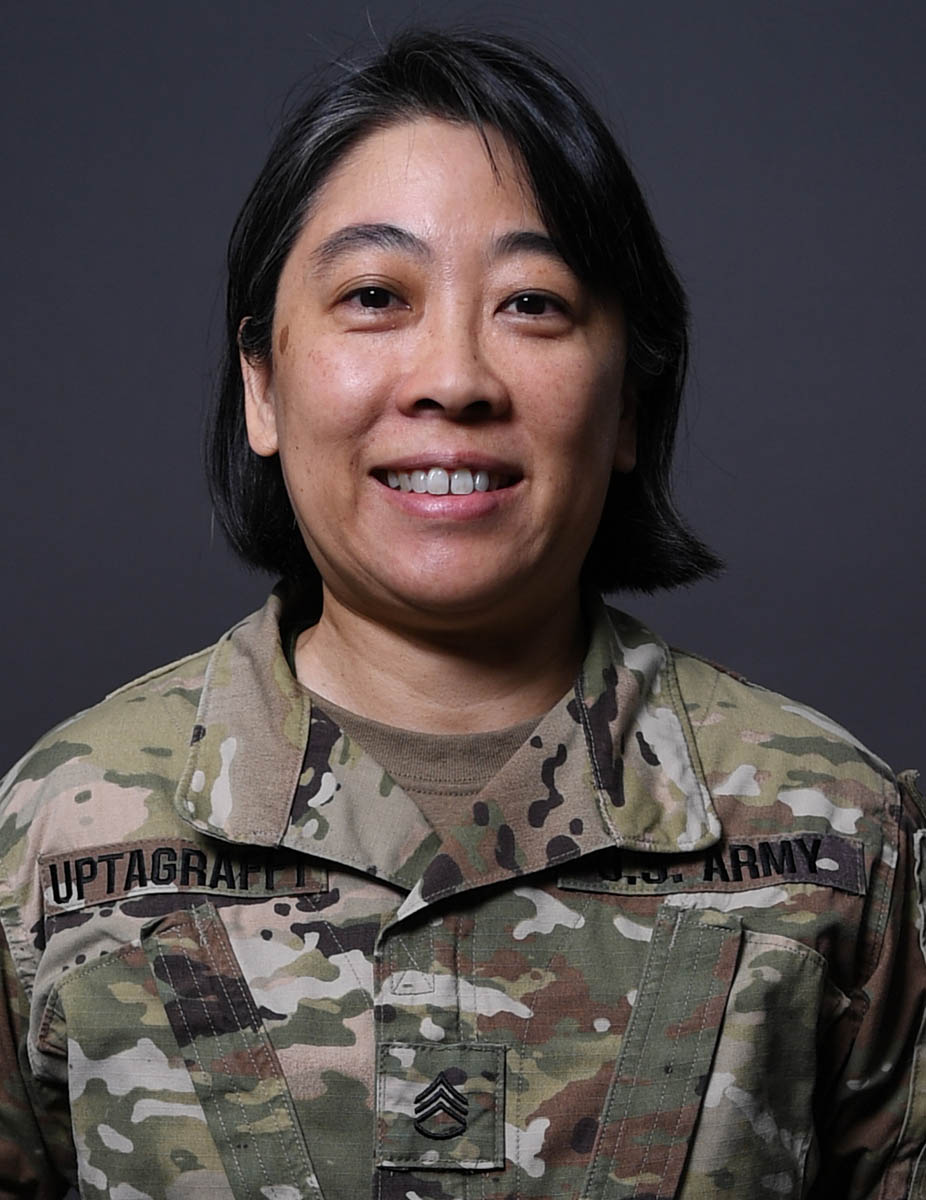 SSG Sandra Uptagrafft
10m Air Pistol
Event:
10m Air Pistol & 25m Pistol
Hometown:
Phenix City, AL
College:
Keller Graduate School of Management
Joined Army:
October 1989
MOS:
68J, Medical Logistics Specialist
Though she loved to play volleyball, basketball, and tennis with friends, Sandra did not compete seriously as a youth athlete. "I was too small to be picked for any of the teams in school," she says. She showed an aptitude for marksmanship in basic training, beginning her shooting career as a collegiate athlete in 1991. She steadily elevated her skills from local matches to the elite level, competing at the 2012 Olympic Games. A 15-time USA Shooting National Champion and five-time medalist at the Pan American Games, she has again qualified for the Olympics – and will now compete as a WCAP team member.