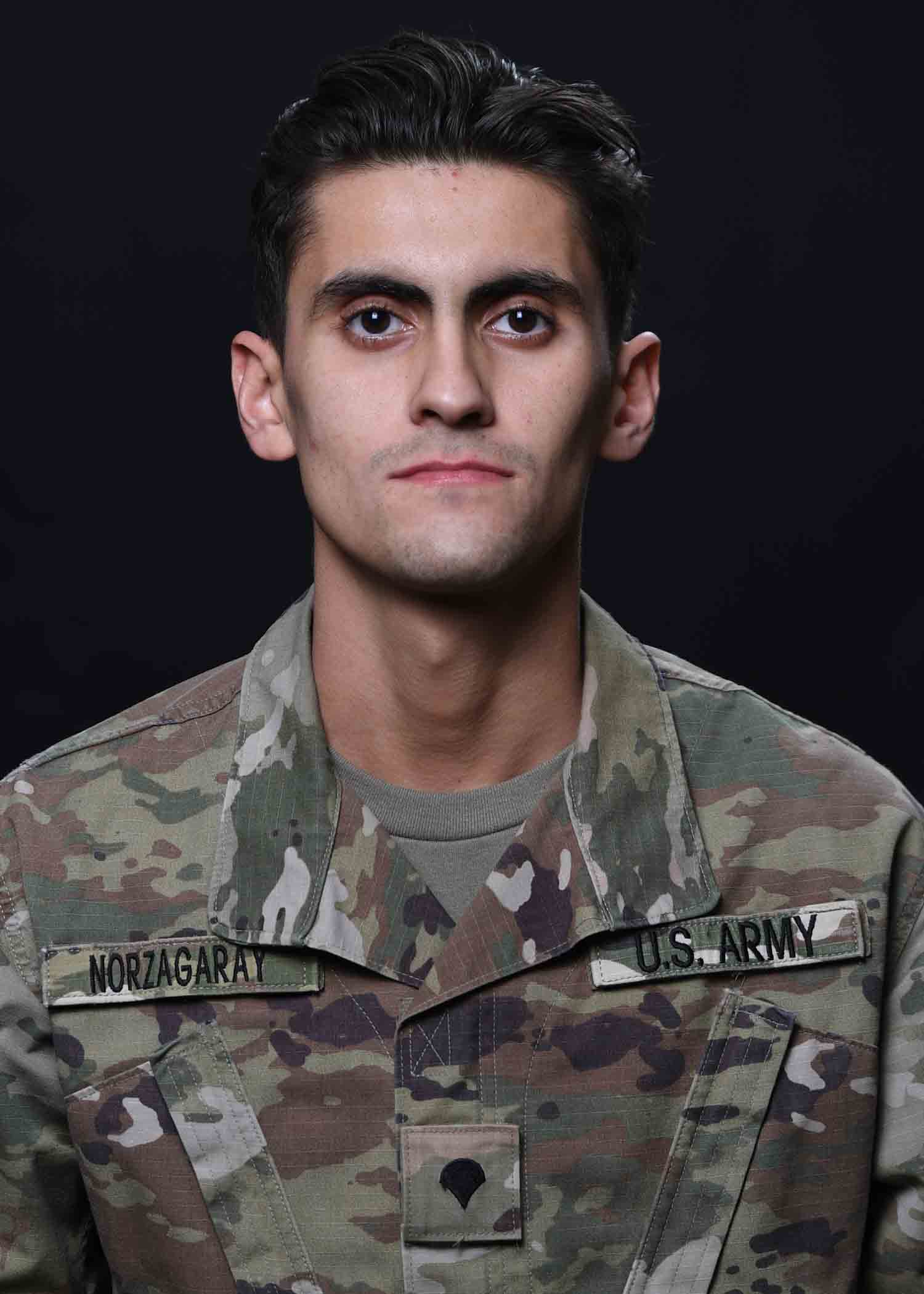 SPC Juancarlos Norzagaray
Men's Taekwondo
Event:
-54kg Weight Class
High School:
Premier High School
College:
Pikes Peak Community College
Joined Army:
October 2018
MOS:
12N, Horizontal Construction Engineer
As a child, PV2 Juancarlos Noragaray loved watching his brother compete in taekwondo. By 2004, his parents had signed him up for the sport, too, and coaches learned the four-year-old had promise. Through the years, Juancarlos found he loved the thrill of the fight. He made the USA National Team as a youth and competed in the first-ever Cadet World Championships in Baku, Azerbaijan, where after 3 fights he earned a 5th place finish. After graduating high school and before enlisting, Juancarlos won his first Senior National Championships at the age of 17. With several top-three finishes at the USA Taekwondo National Championships under his belt, he now has his sights set on Tokyo 2020.
I am proud to be a U.S. Soldier and absolutely honored to be able to represent my country doing the sport that I love most.
Career Highlights
2023
2nd place - World Team Trials, Tulsa, OK, Men's -54kg2022
3rd place - French Open, Paris, France, Men's -54kg
2nd place - Puerto Rico Open, Guaynabo, Puerto Rico, Men's -54kg
3rd place - USATK Pan-Am Championship Team Trials, Colorado Springs, CO, Men's -54kg
1st place - East Grand Prix National Qualifier, Daytona Beach, , Men's -54kg FL
1st place - Pan Am Series 1, Fort Worth, TX, Men's -54kg
3rd place - President's Cup, Jacksonville, FL, Men's -54kg
2021
3rd place - Mexico Open, Cancun, Mexico, Men's -54kg
2nd place - U.S. Grand Prix Series, Fort Worth, TX, Men's -54kg
2nd place - U.S. National Championship, San Antonio, TX, Men's -54kg